Memento Dye Ink Product Overview
Memento is the only dye ink you will ever need! The features of Memento inks have made them a staple of new and experienced paper crafters. The Memento dye ink family includes full-size and DewDrop inkpads, markers and inkers, all in the same 36 contemporary colors. Memento markers are sold individually and in four-packs. The four-packs feature the same colors as the Memento Dew Drop four-packs for easy coordination. Brush nib replacements for Memento markers are also available.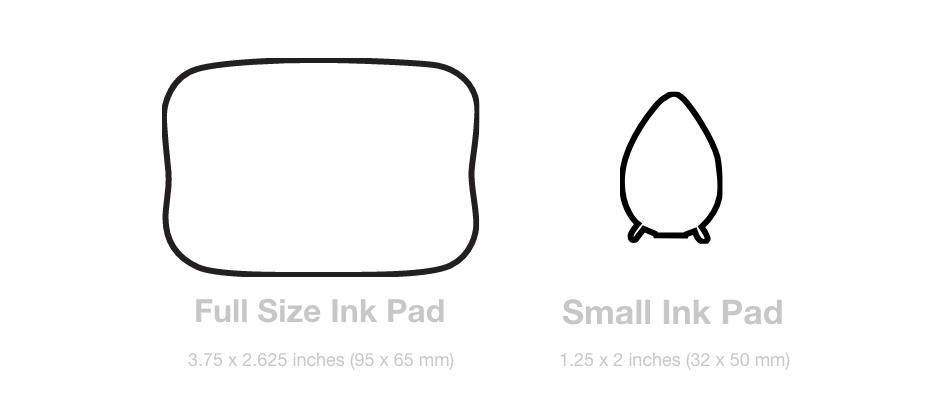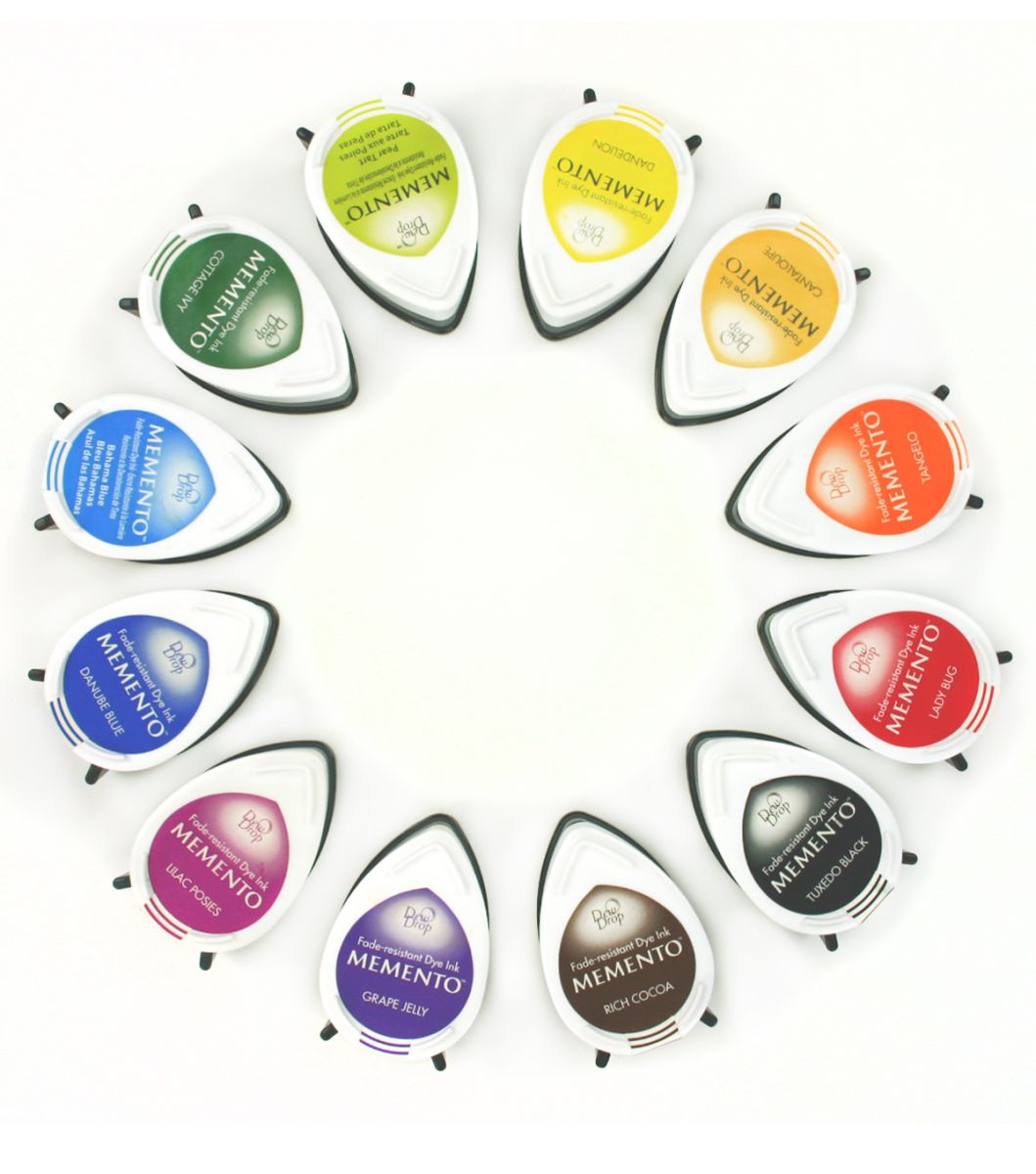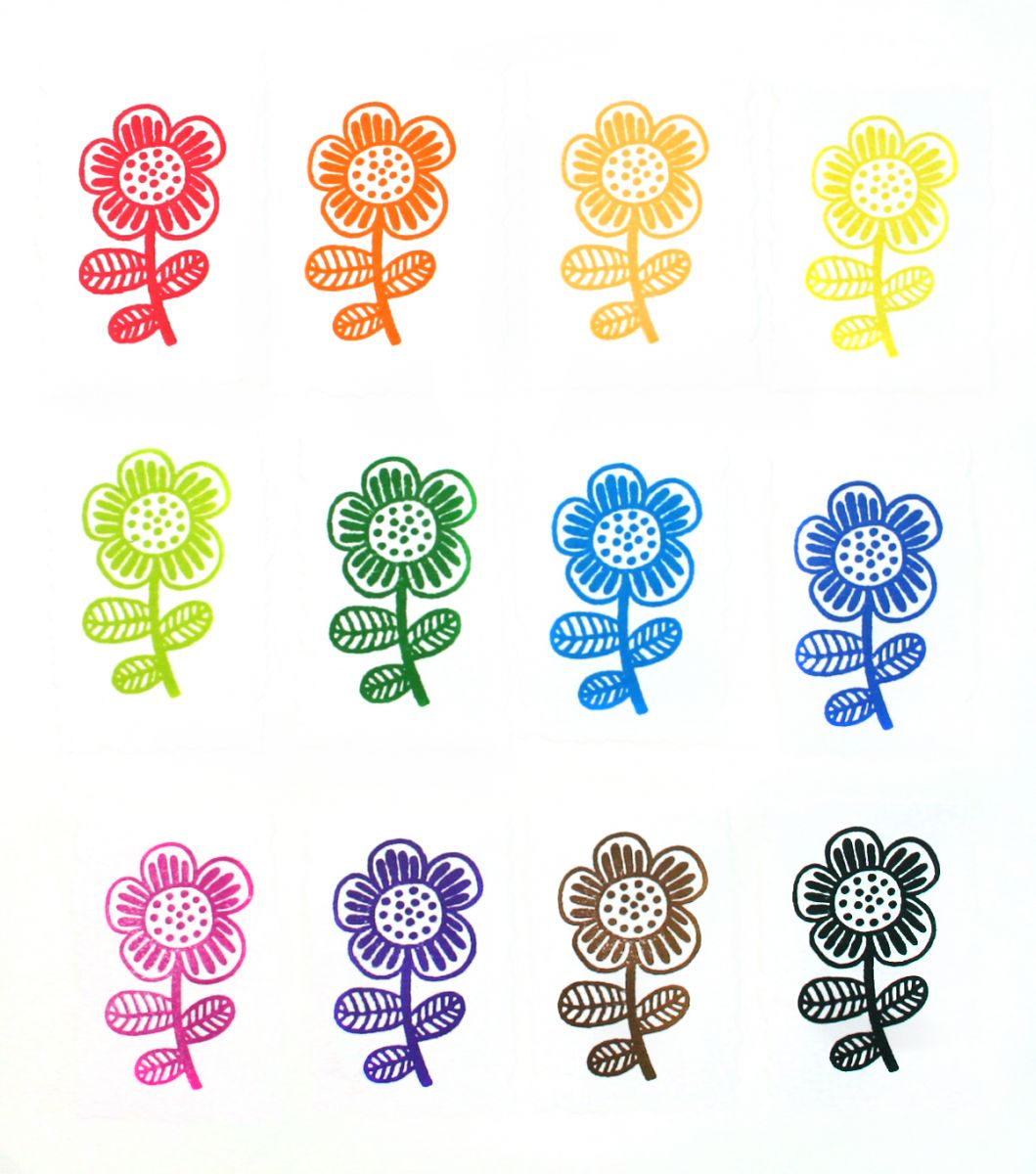 Imagine offers additional products in colors complementary to those in the Memento line, including Fireworks! craft sprays, Memento Luxe pigment ink, and irRESISTible Texture Spray and Pico Embellisher.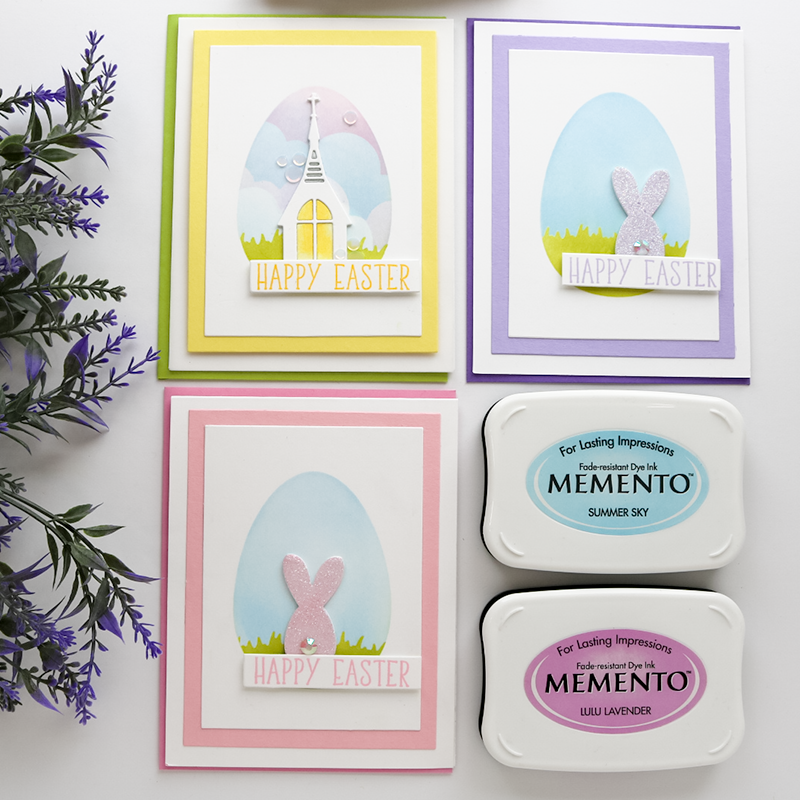 Memento is an extraordinary fade-resistant dye ink. Innovative inkpads capture fine details and offer exceptionally even coverage of your stamps and is the preferred ink for use with alcohol markers; Memento inks, when dry, do not smear when Copic, Spectrum Noir or similar markers are applied after them. Fast drying on most papers including glossy finishes. A side indicator label on Memento inkpads makes color identification easy and quick when pads are stacked.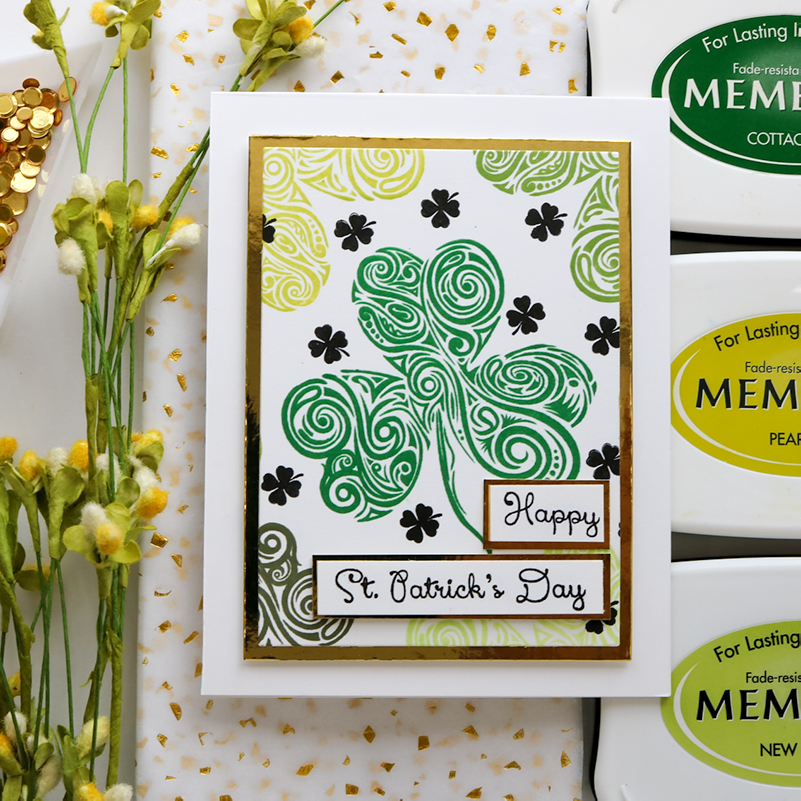 Clean-up is easy with StazOn All-Purpose Stamp Cleaner. Memento inks are water-based, odorless and, of course, acid-free. Memento inkpads feature a substantially raised inkpad surface to accommodate even the largest stamps without interference from the inkpad case
Memento markers include a brush point for coloring, including coloring onto stamps, and a fine point for small details, writing and doodling. Brightly colored end caps are the same color as the ink for easy color identification.

All Memento products conform to ASTM D-4236.