irRESISTibles Product Overview
Add fabulous texture and vibrant, fade-resistant color with irRESISTible Mixed Media products. IrRESISTibles Texture can be sprayed, brushed, dabbed, or stamped onto porous and non-porous surfaces for a number of effects. Use irRESISTible with water-based dye inks for a unique resist effect. irRESISTible colors can be mixed to create your own custom hues.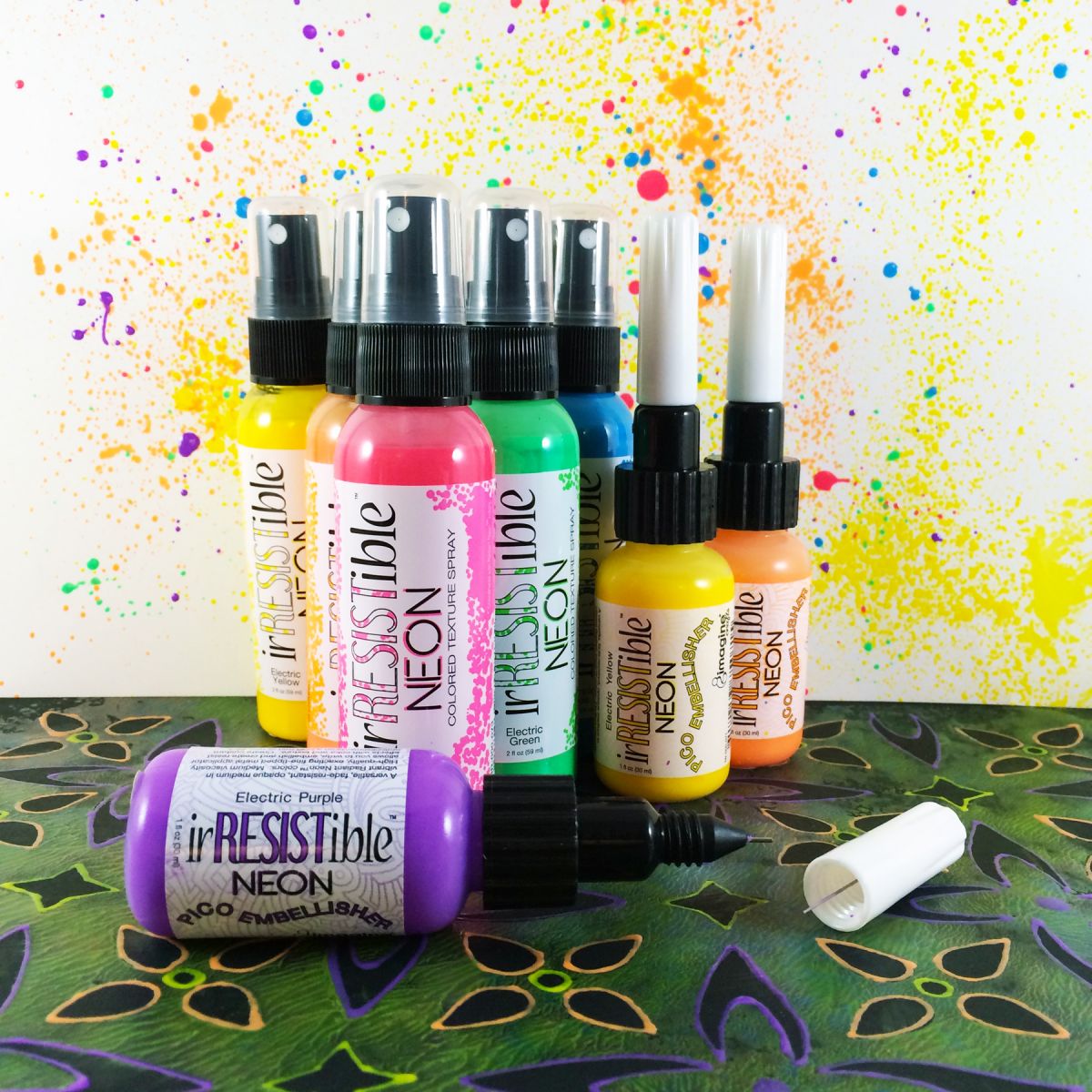 irRESISTible is offered in a 2 oz spray and in a 1 oz Pico embellisher. irRESISTible is availalbe in colors complementary to the Memento (translucent) and Radiant Neon (opaque) ink lines, along with four metallic colors (opaque): Gold, SIlver, Copper and Bronze.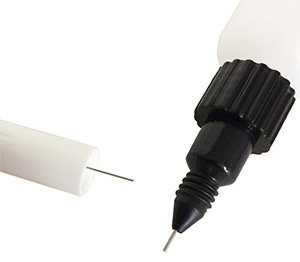 The Pico Embellisher is fitted with a 0.8 mm stainless steel fine-tipped applicator for writing, doodling and other embellishing, with a non-clog feature built into the cap.
irRESISTible Spray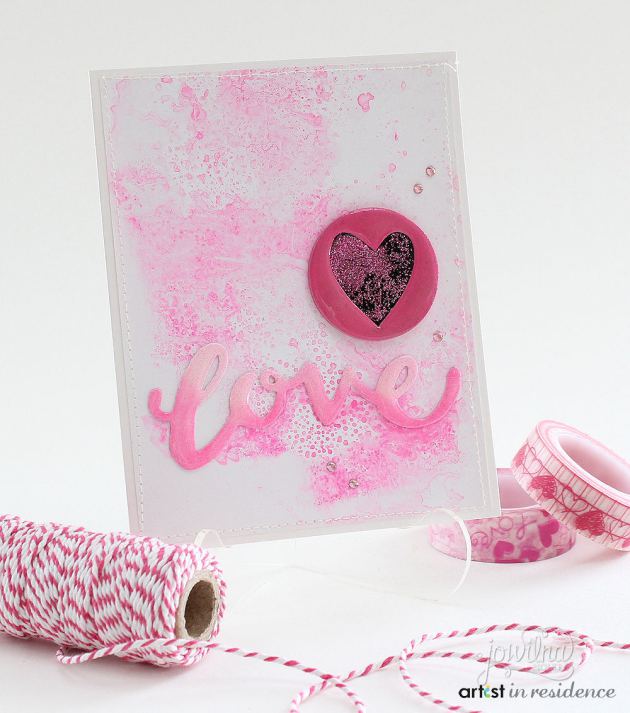 Getting creative with irRESISTible sprays is simple - just point and spray! Mist backgrounds for lighter textures, or spray closer to the surface for more color coverage. For bold effects, unscrew the spray nozzle from the bottle and drip or 'flick' color onto the surface.
irRESISTible sprays are perfect for using with stencils to add color and texture at the same time! To layer colors, allow each individual color of irRESISTible to dry before spraying the next color. Each bottle is 1 fluid ounce of medium which goes a long way!
irRESISTible Pico Embellisher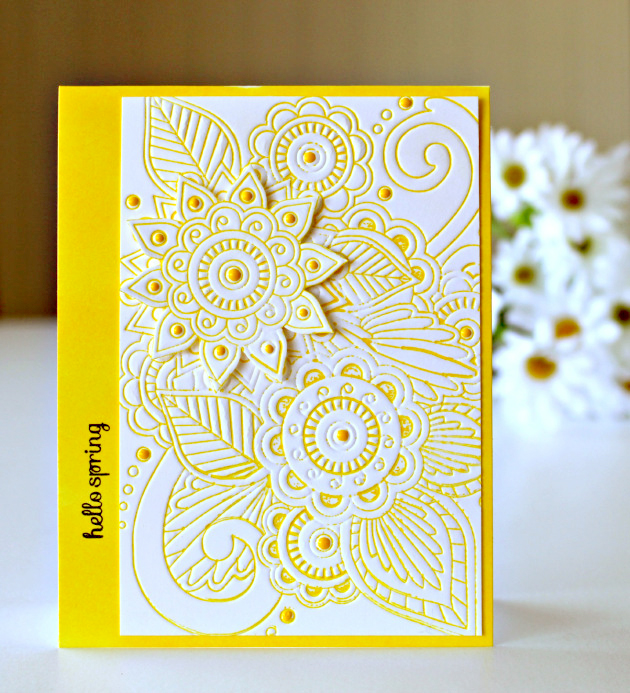 For adding extra dimension to cards, use the irRESISTible Pico Embellisher. This applicator allows you the freedom to write, draw, color or simply create fun dot embellishments with the same dimensional resist medium. Zentangle artists LOVE the fine point applicator on the Pico Embellisher.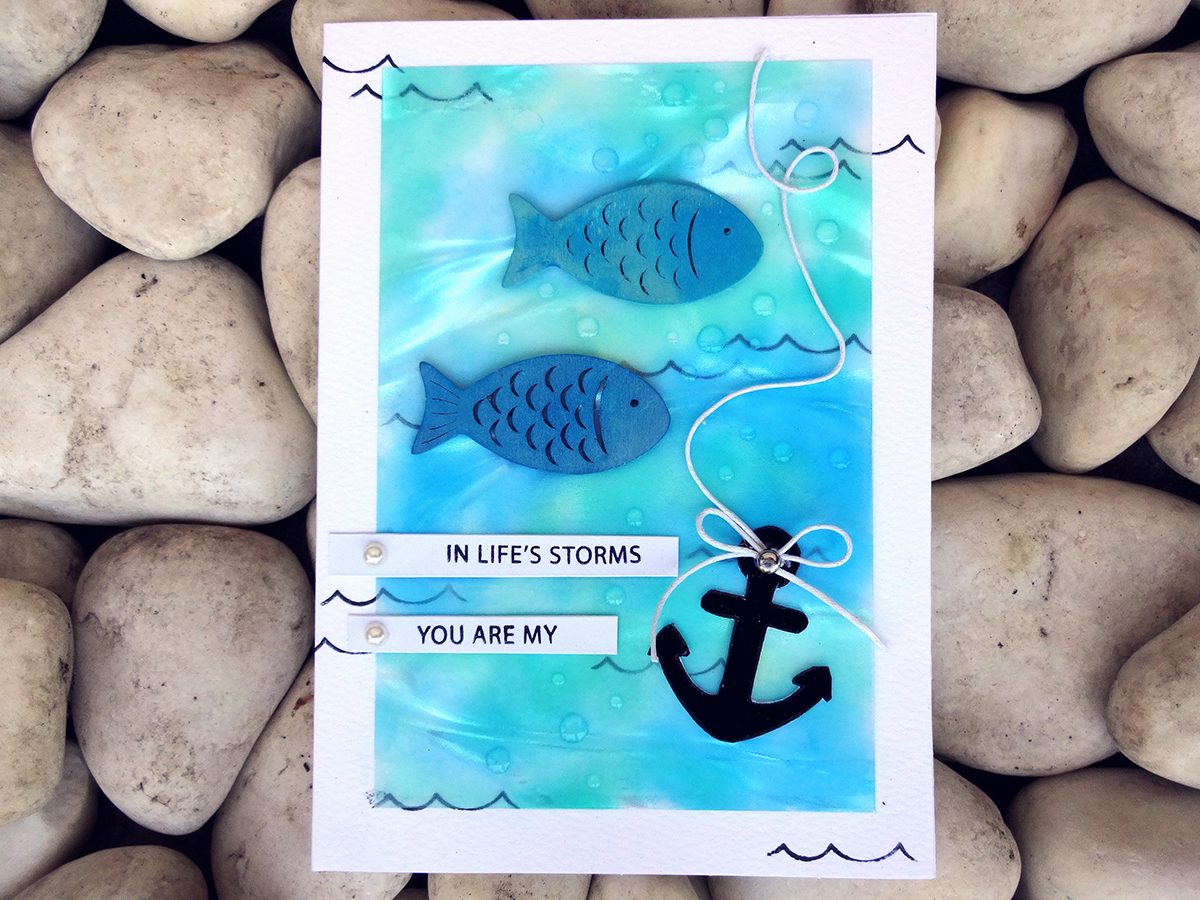 The Pico Embellisher can be used on a variety of different surfaces besides paper! For this example, the Pico Embellisher was used to enhance the sea look of the inked Vertigo, with bubbles and waves addded in clear and black.

Water-based; acid free. Conforms to ASTM D-4236
irRESISTible Spray Tips:
Always clean the nozzle immediately after spraying.
Immediately replace the cap over the spray nozzle to avoid clogging.
irRESISTible Pico Embellisher Tips:
Shake bottle before use. Apply first off project (onto craft mat) to remove any air bubbles.
Wipe the end of the applicator tip after use.
To avoid clogging, immediately replace the cap when finished using.