StazOn Stamp Cleaner Product Overview
StazOn All-Purpose Stamp Cleaner is the best stamp cleaner for paper crafting and mixed media inks. Use for clean-up of both oil-based such as VersaFine Clair or solvent-based inks such as StazOn ink.
How to use stamp cleaner
Spray directly onto a rubber or acrylic stamp, a stamp cleaner pad, a cloth or paper towel and wipe away dissolved ink. Stamp cleaner can be used on any style of stamp or stencil and it most effective even when ink has nearly dried to the tool.
StazOn stamp cleaner ingredients are nondestructive to crafting tools and yet highly effective. There is a rumor that StazOn turns acrylic stamps yellow. Please see the video above to see this myth busted! StazOn Stamp Cleaner does not turn stamps yellow either.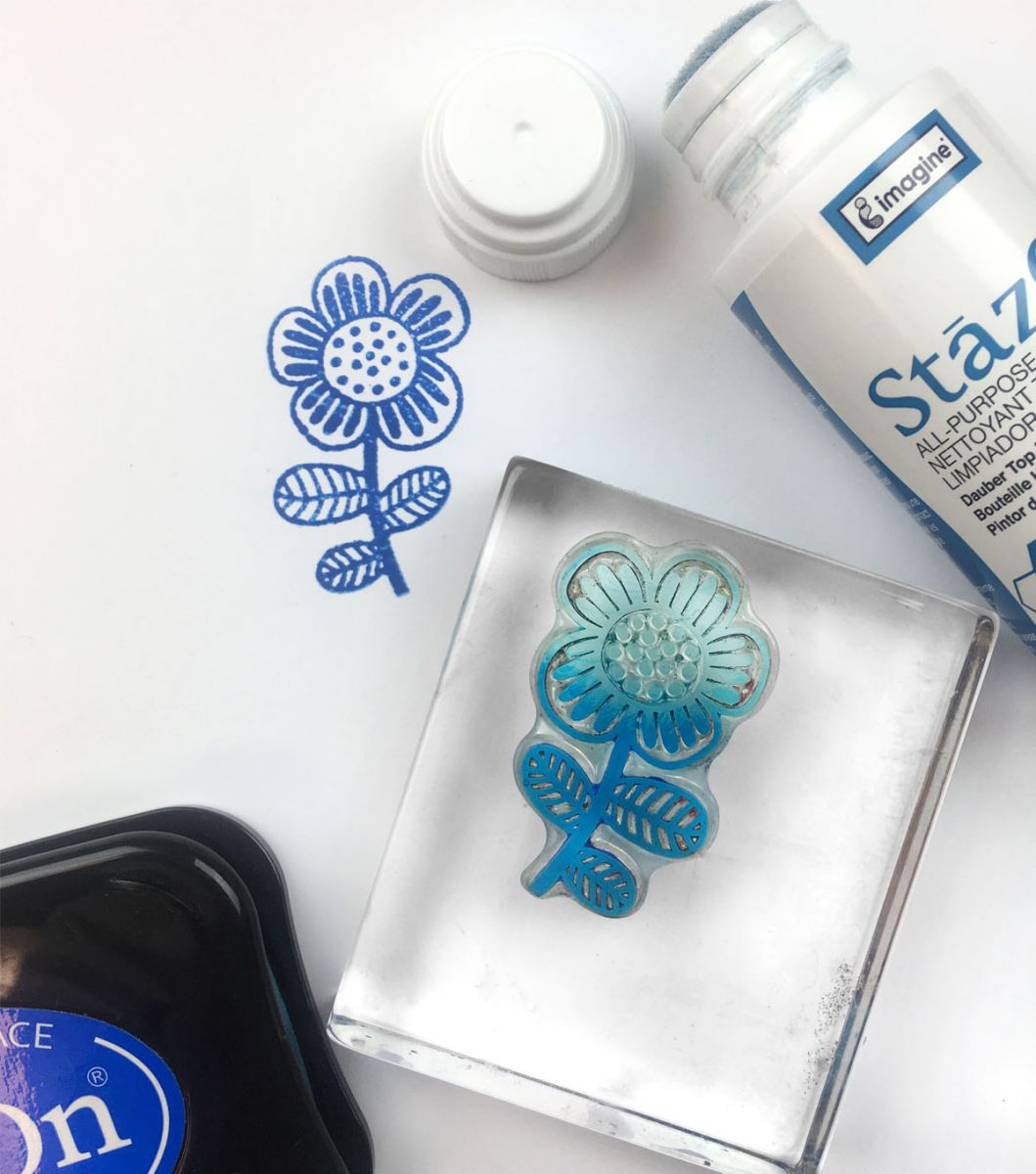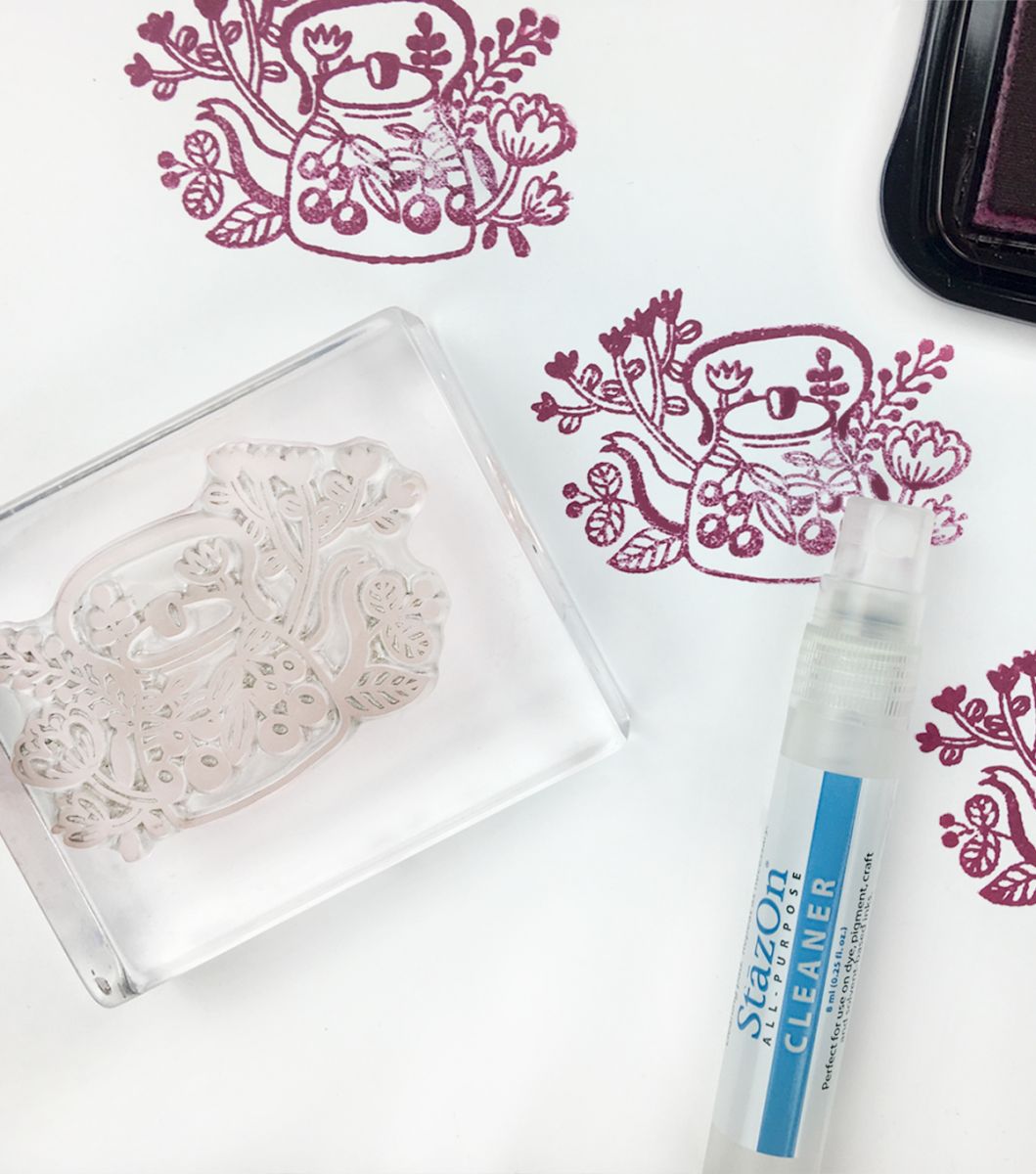 Available in different sizes; the grab-and-go sized 8 ml spray bottle two-pack is perfect for crops and projects on the go. Spray-top bottles allow penetration into crevices of deeply etched stamps; dauber-top bottles provide more precise placement.
We have a size for every need: 8ml Spritzer, 2 ounce Spray, 2 ounce Dauber-Top and 8 ounce refill.
Light lemon scent -- no harsh odor!
Conforms to ASTM D-4236