Fireworks Shimmery Craft Spray Product Overview
Fireworks Shimmery Craft Ink Sprays add color and shimmer to any paper-crafting project. Their unique water-based dye ink and shimmer formulation allows Fireworks to be highly visible on both light and dark cardstock. Fireworks are available in a wide range of colors complementary to our Memento line of inkpads and markers. Fireworks sprays are available in the full 2 ounce size as well as the travel half ounce size.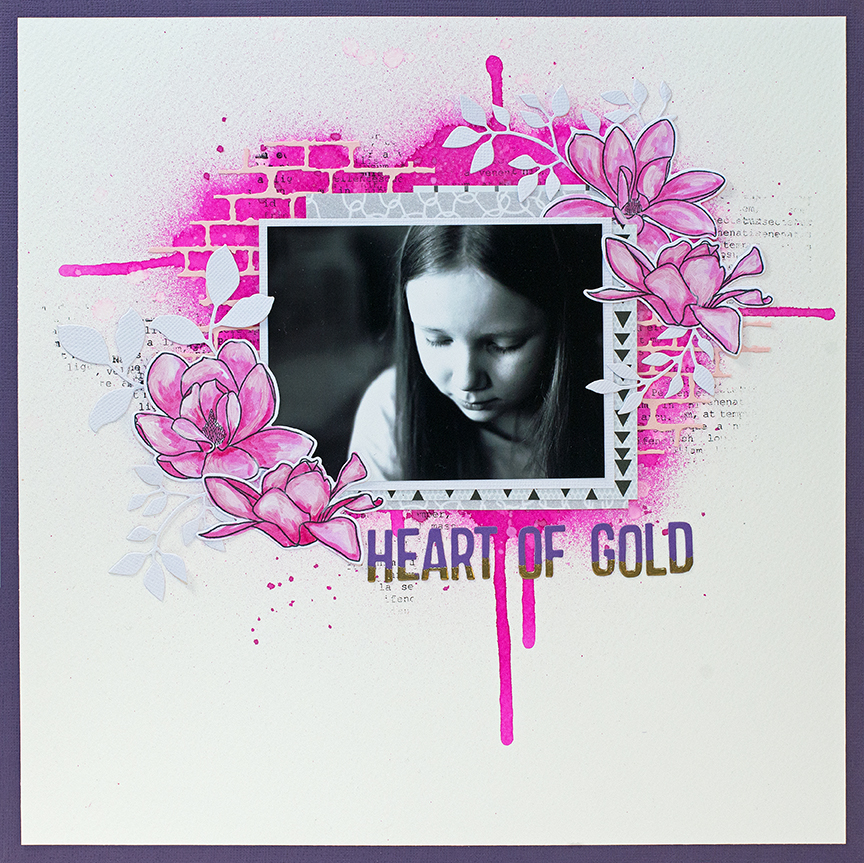 While still wet, Fireworks colors can be blended together on surfaces to give a mixed media or paper craft project a gorgeous look and feel. Create custom backgrounds, enhance scrapbook papers and design new accents by layering multiple colors with a stencil. Start with a light color such as Pear Tart or Dandelion first and allow to dry completely before adding the another color. This will layer each color, building depth on your backgrounds.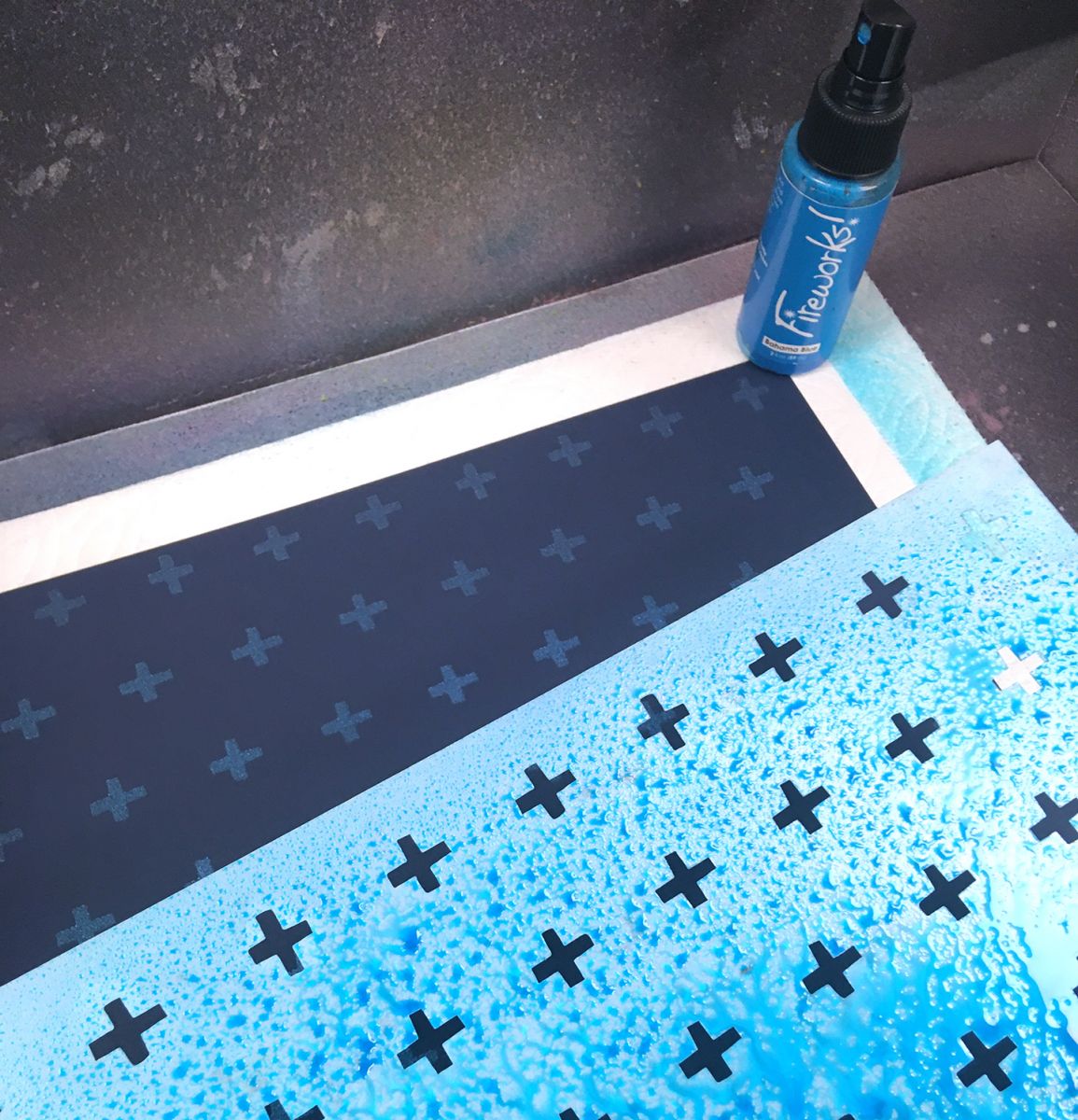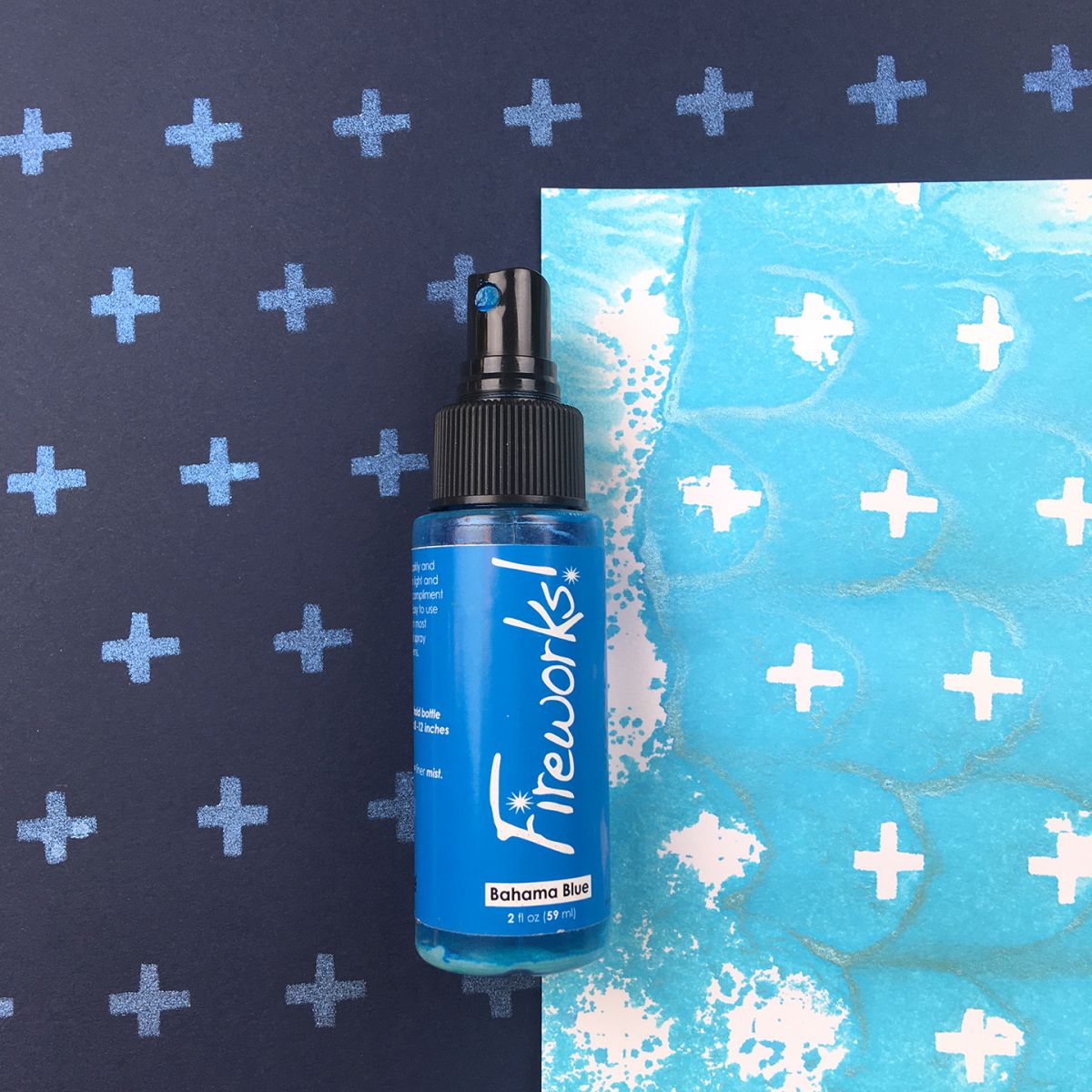 To add spots of color, unscrew the spray head from the bottle and either drip or 'flick' Fireworks onto your surface with a paint brush. Fill a watercolor palette with Fireworks and use a Fantastix or a paint brush and color directly on paper. Wet watercolor paper with water and spray Fireworks for a watercolor effect.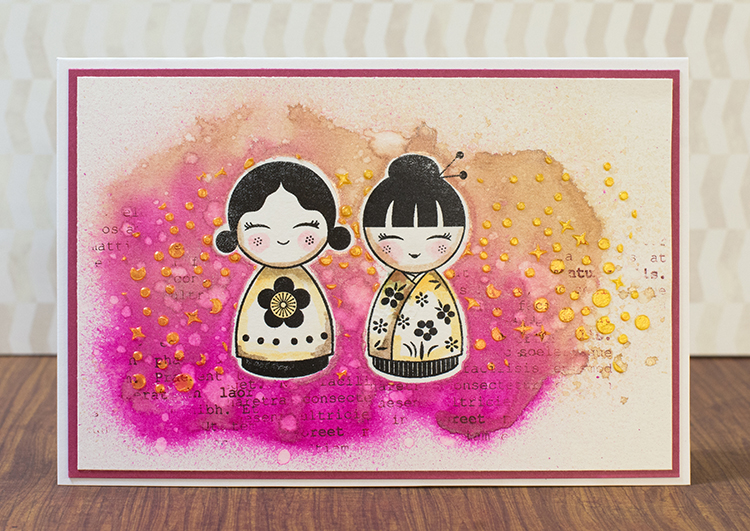 Fireworks! are water-based, acid free and conforms to ASTM D-4236.
Tips and Ideas:
Fine mist: Spray 12 inches from surface, allowing mist to float down onto the project. Greater Distance = Finer Mist.
Large spot texture: Unscrew the spray head from the bottle and drip Fireworks! onto your surface. Spray over patterned paper to soften designs or patterns.
Watercolor: Poor our dab onto your Craft Mat or palette to use with a water or paint brush.
Use with your favorite stencils to create beautiful and bold, or subtle and soft, designs and patterns. Place stencil face-down after spraying for a reverse image.
Shake the bottle vigorously before each use to distribute all the metallic and shimmery goodness.
Keep the cap on when not in use. Clean the spray head with a damp cloth or run under water if clogging occurs.