Brilliance Ink Product Overview
Brilliance ink pads is perfect for stamping with clear stamps or rubber stamps on a variety of surfaces including paper, vellum, and wood. This water-based pigment ink is available in matte, pearlescent and metallic finishes. Brilliance is dense and opaque ink and available in the popular DewDrop ink pad is perfect for stamping, ink blending, stenciling or embossing.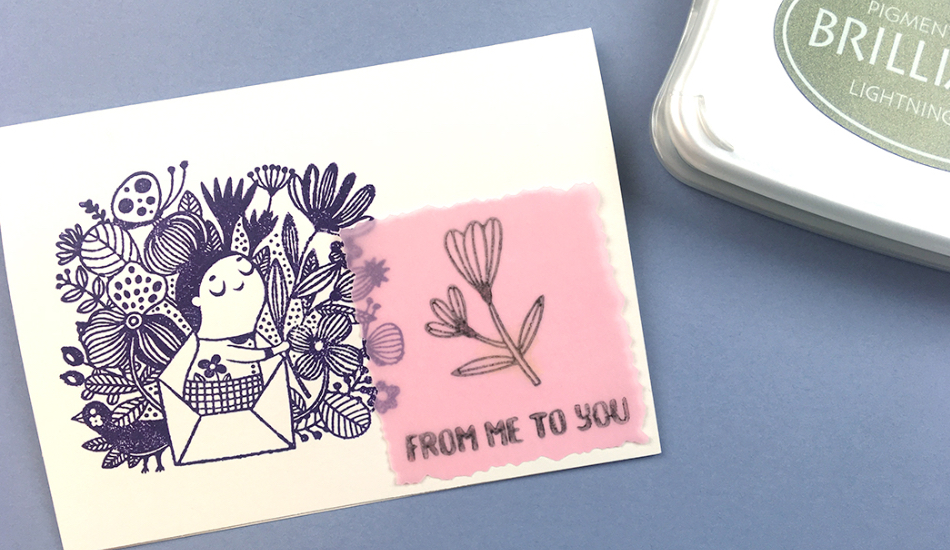 Brilliance is the perfect ink for stamping and coloring on translucent vellum paper. What is vellum used for? It is a frosted-looking paper that is used to bring an added elegance to wedding invitations or invitations for formal events. Unlike most other pigment inks, Brilliance will air dry completely on vellum.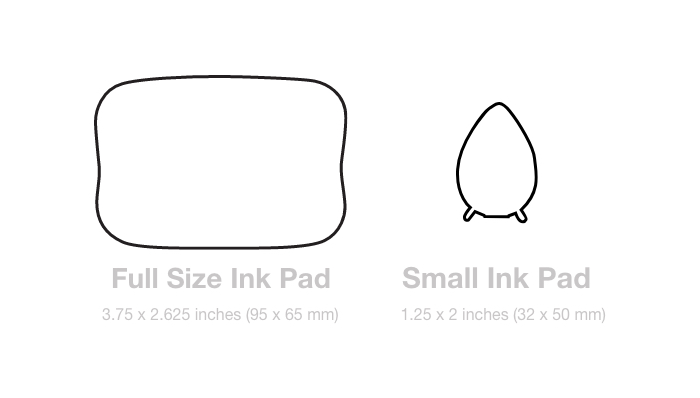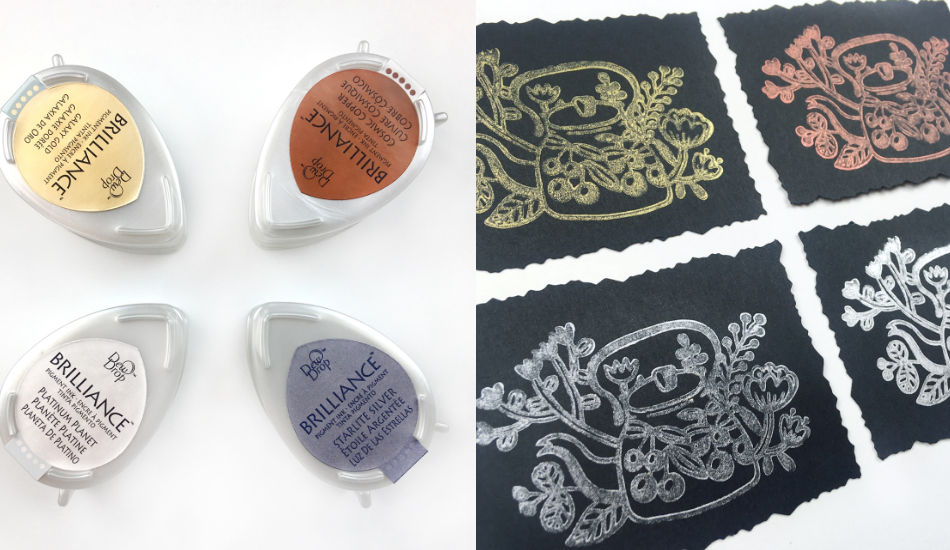 Brilliance 4-pack in Metallic Colors. These beautiful colors are perfect on dark paper. Brilliance is also conveniently available in 4-pack for the Dew Drops. Scroll to the bottom of the Brilliance shop page or click here to see all the color combinations offered.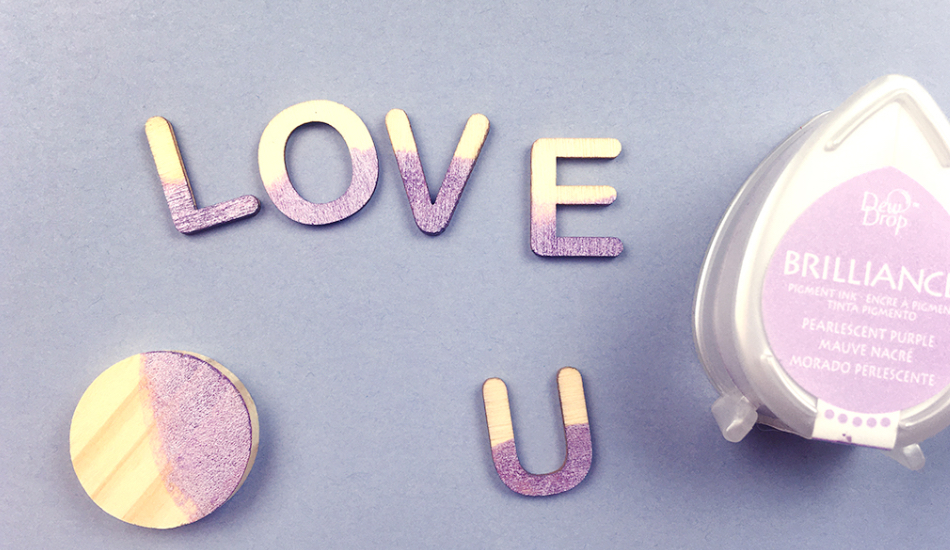 Amazing effects can be achieved when using Brilliance on wood. As this sample shows, Brilliance blends beautifully on smooth wood surfaces. Stamped images on wood are crisp and clean. Other surfaces that Brilliance can be used on include leather and polymer clay (after firing).
Brilliance is an innovative line of ink that gives beautiful, rich results.
Ideal for rubber stamping, stenciling and crafting applications such as cards, journals, scrapbooks, and more
Features a unique, dense and durable foam pad that provides for more even registration of your stamps and captures even finely detailed stamp images
Well-inked for the greatest longevity
Absolute color uniformity of Brilliance ink from production lot to production lot
Available in a wide range of contemporary colors in shimmery and matte finishes
Available in full-size inkpads, DewDrop inkpads and Inkers. Not all colors are available in all product forms
These pads feature a substantially raised inkpad surface to accommodate even the largest stamps without interference from the inkpad case
Water-based; archival and acid free
Conforms to ASTM D-4236