Memento Techniques
5 technique(s) found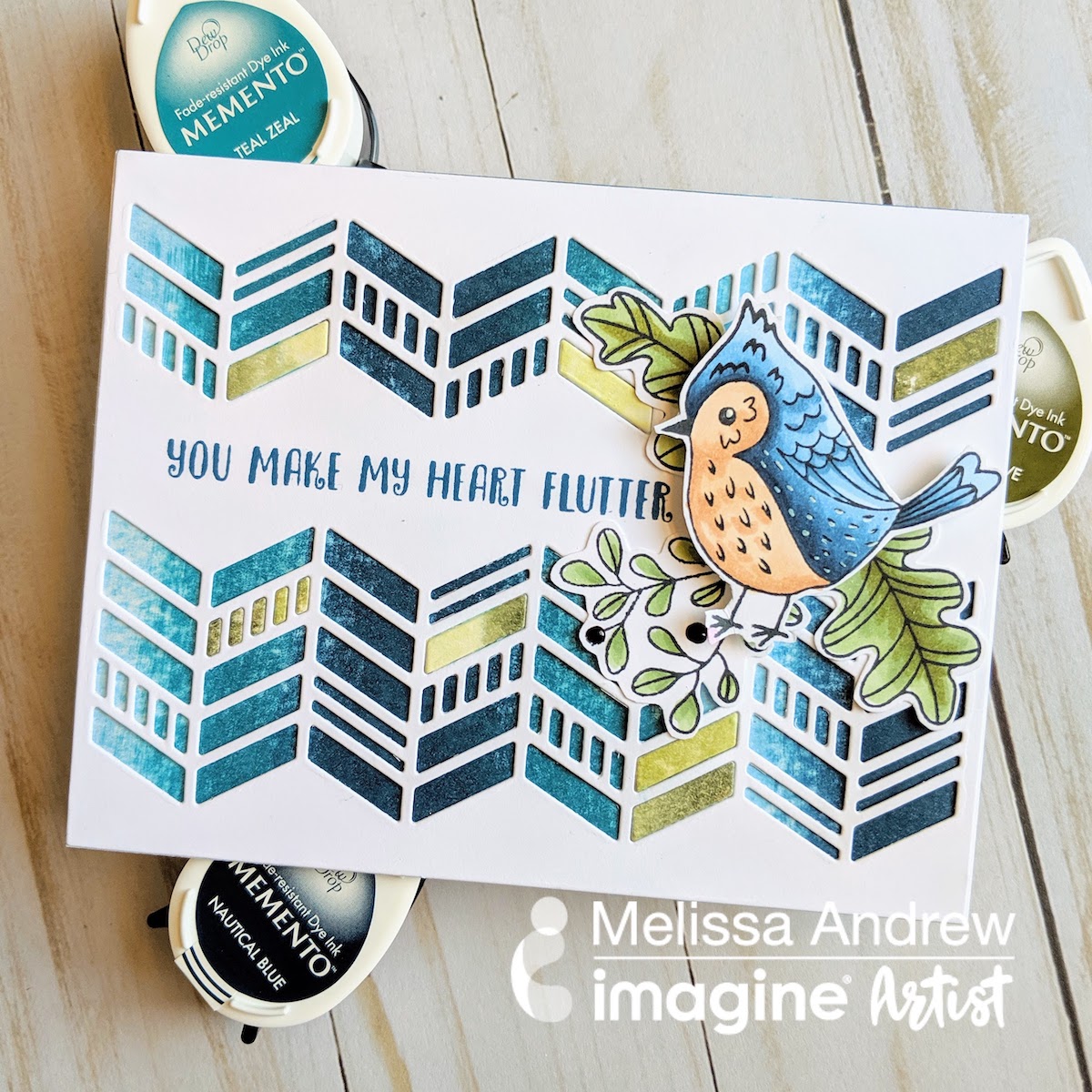 Use this simple technique and your Memento DewDrops in a different way to create fun colorful backgrounds. You don't need stamps when you have fabulous inks! I choose colors of Memento that work well together for an interesting background, you can choose your colors by looking at colors in your focal point. Using the Craft Mat for this technique means clean up will be easy, and gives you plenty of space to make larger backgrounds too. You can make several different backgrounds in one sitting and combine with stamped images, die cuts or stencils for an infinite number of styles!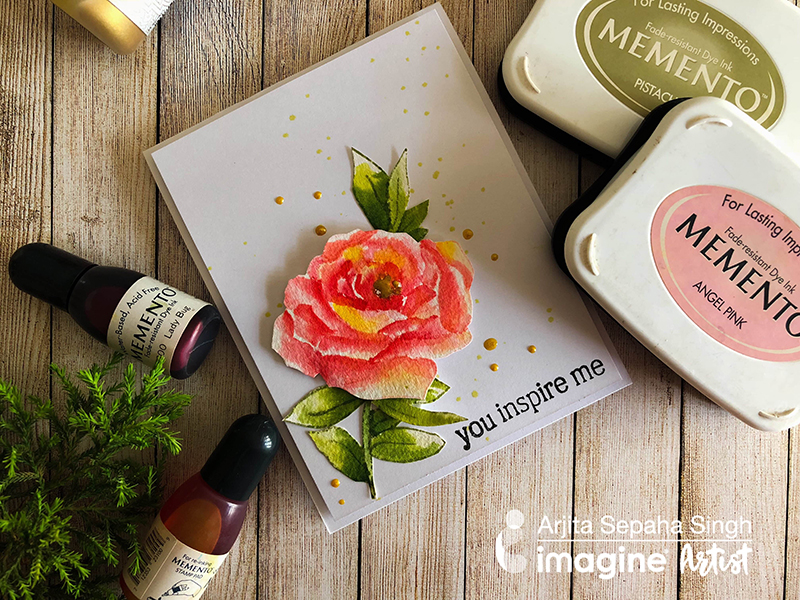 I love water coloring and for this card I used Memento inkers as my coloring medium. If you don't have inkers, you can always stamp some of the ink off an inkpad onto your palette. I always use a good quality watercolor paper which allows the pigments to flow with ease which is key for a good watercolor painting. I stamped the rose and leaves in light colored inks to achieve the no-line look.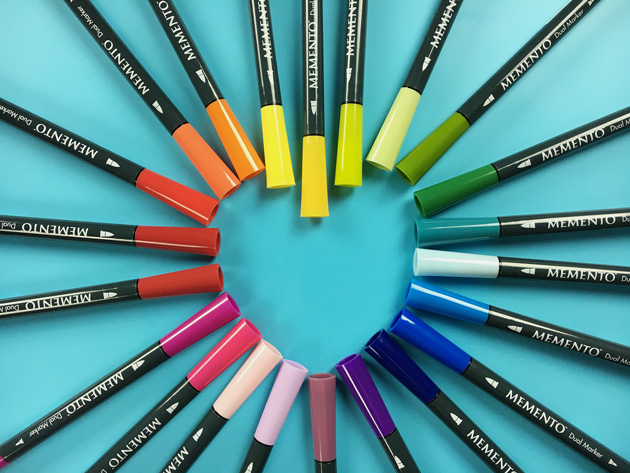 See how to quickly and easily get a nice color blend using Tsukineko's Memento Dual Tip Markers and Imagine's Craft Mat. With 36 colors to choose from, this technique could be used for so many different looks!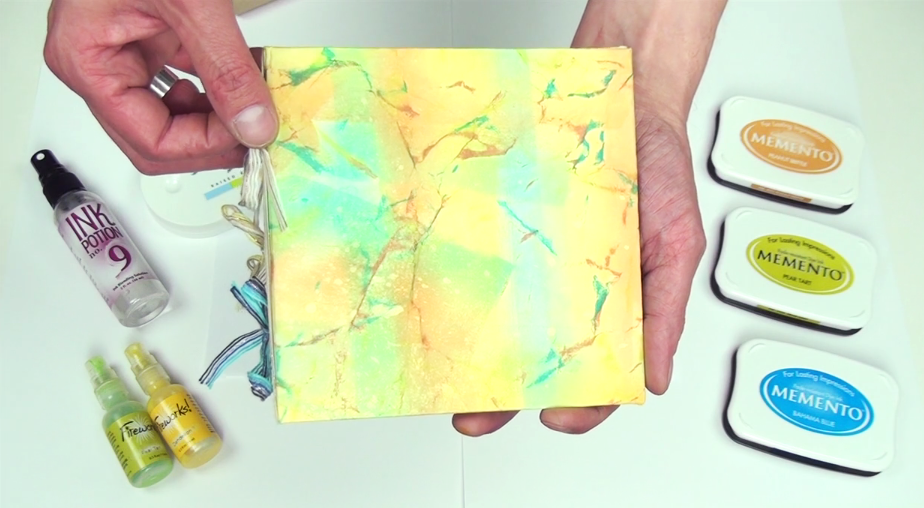 Give your paper a vintage look with this simple technique.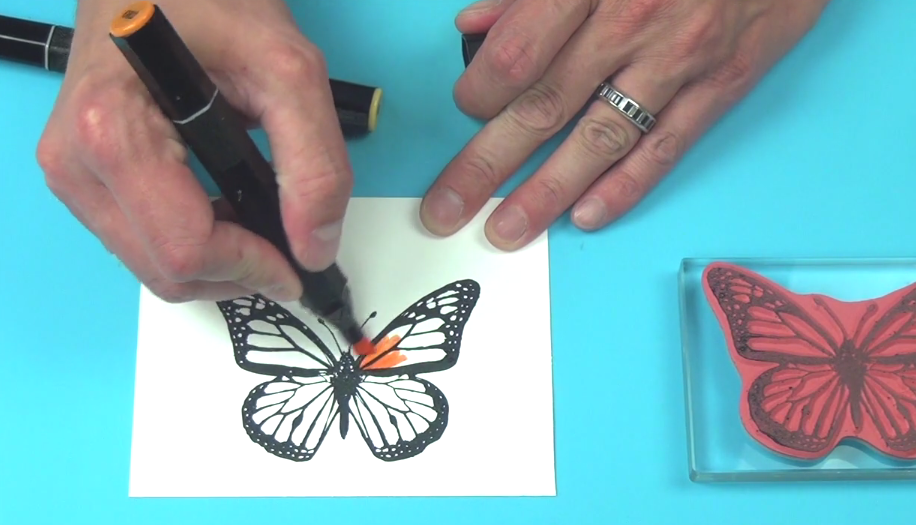 In this demo, see why non-smearing Memento Dye Inks are the preferred inks for use with Copic, Spectrum Noir, and other alcohol markers.