The Steampunk style canvas was made dimensional by the use of Amplify! The colors and textures were further enhanced with StazOn Studio Glaze. This was a fun way to use the new products for a powerful effect on a small canvas.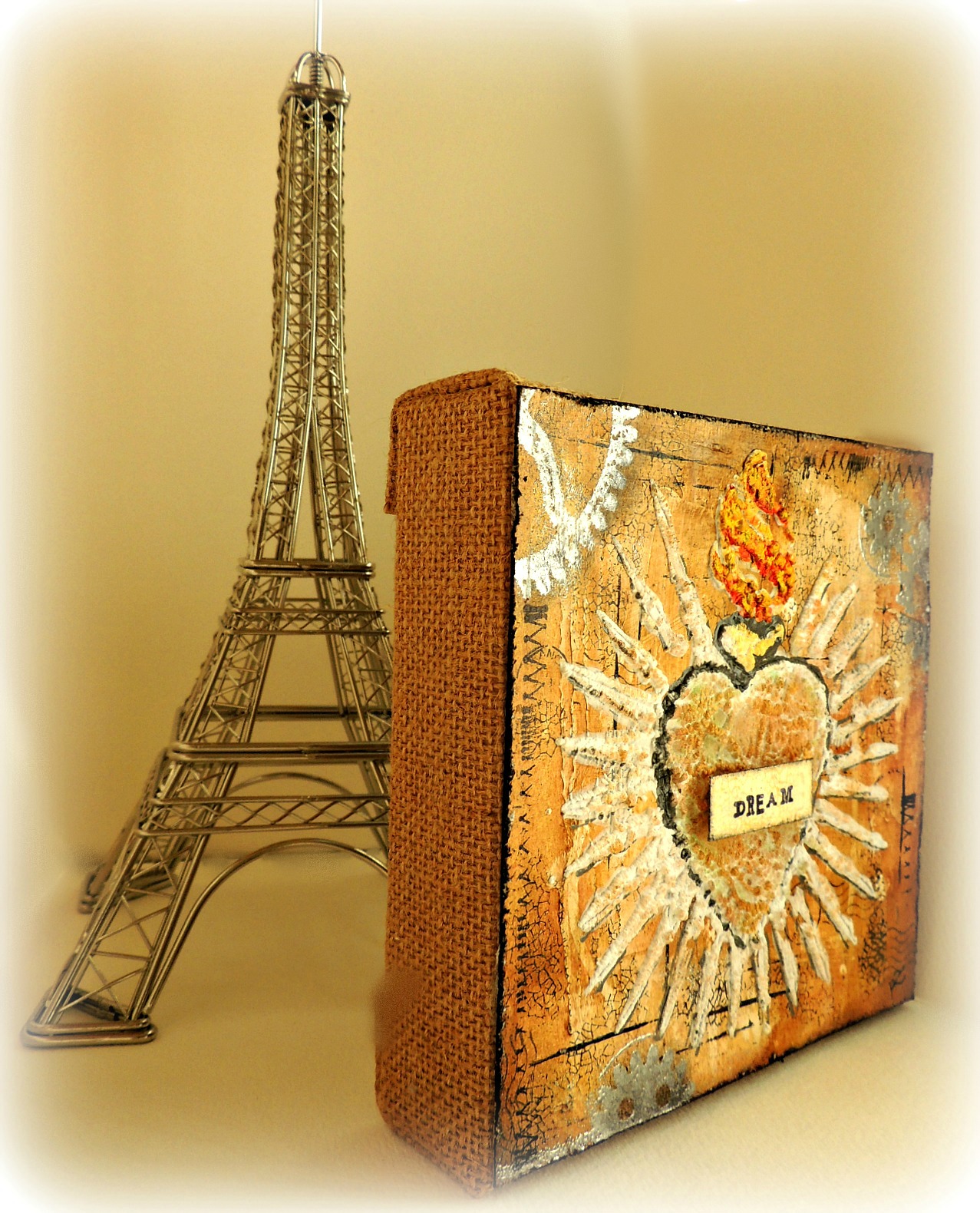 1. Cut a 6" by 6" panel of water color paper, apply a thin layer of gesso. Allow to dry.
2. Apply StazOn Studio Glaze in several colors, spritz panel with water and use a sponge or a baby wipe to move the color around. Dry.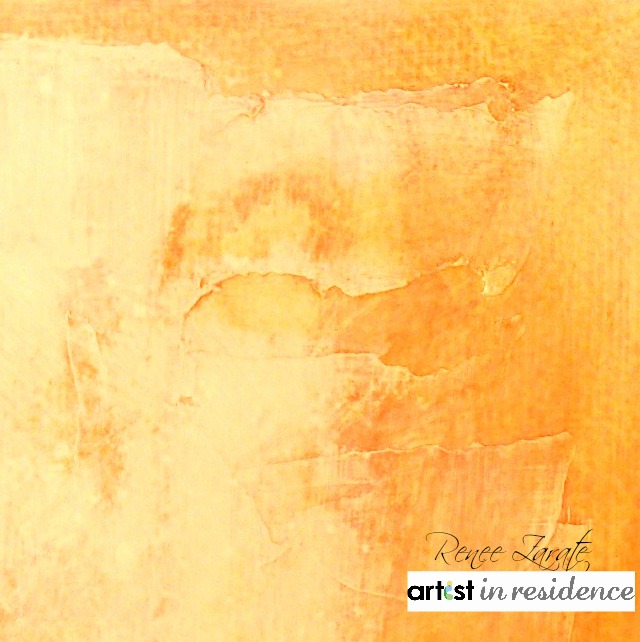 3. Add additional colors to antique the panel. Stamp images on dry panel.
4. Using a stencil and a Squeegee apply a thin layer of white Amplify! through the heart stencil. Heat the Amplify! with a heat tool, it will puff up. Allow to cool.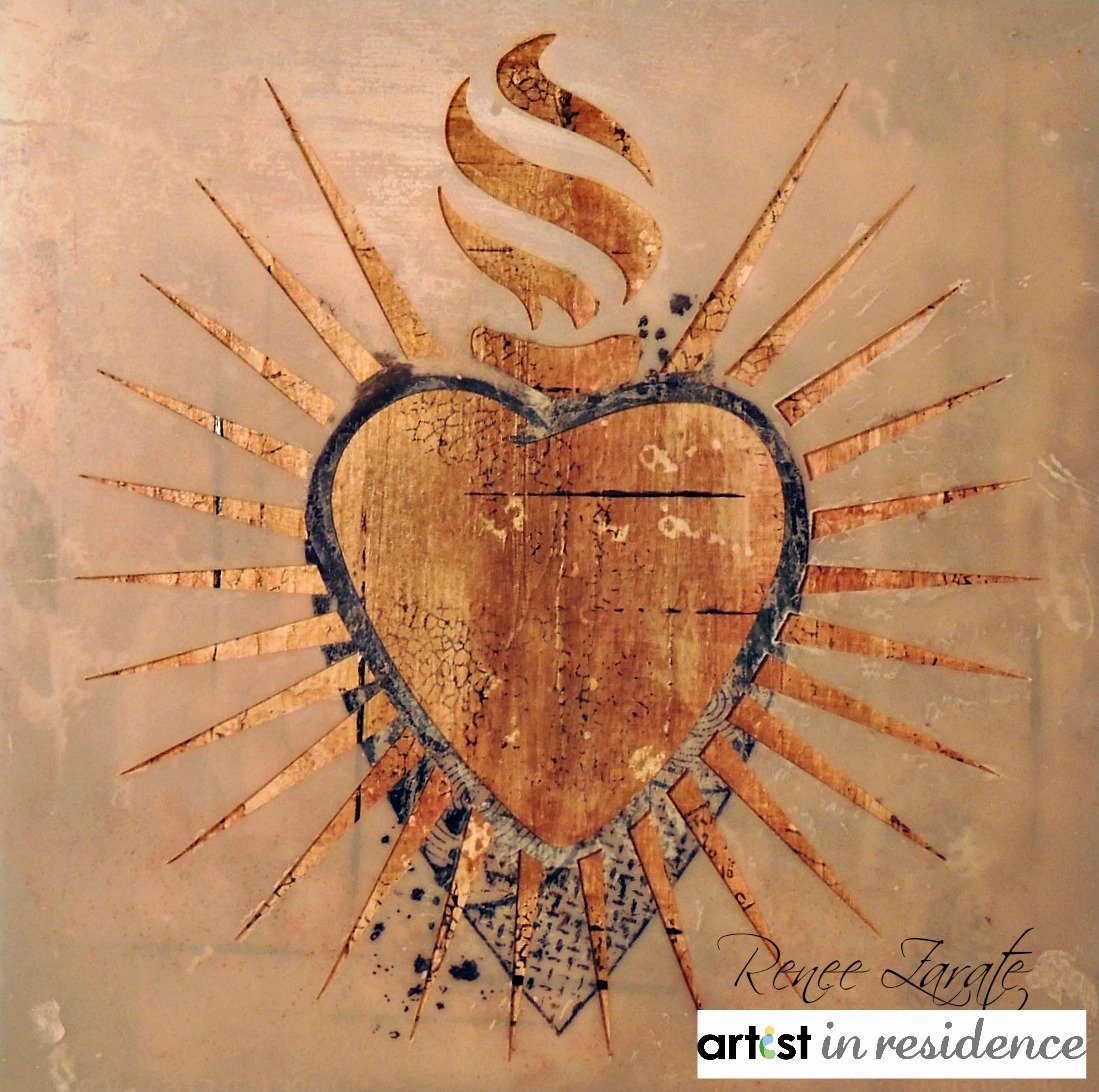 5. Reposition the stencil over the puffy heart and apply a mixture of Radiant Neon Green, Delicata Celestial Copper and Golden Glitz with a dauber until desired effect is achieved.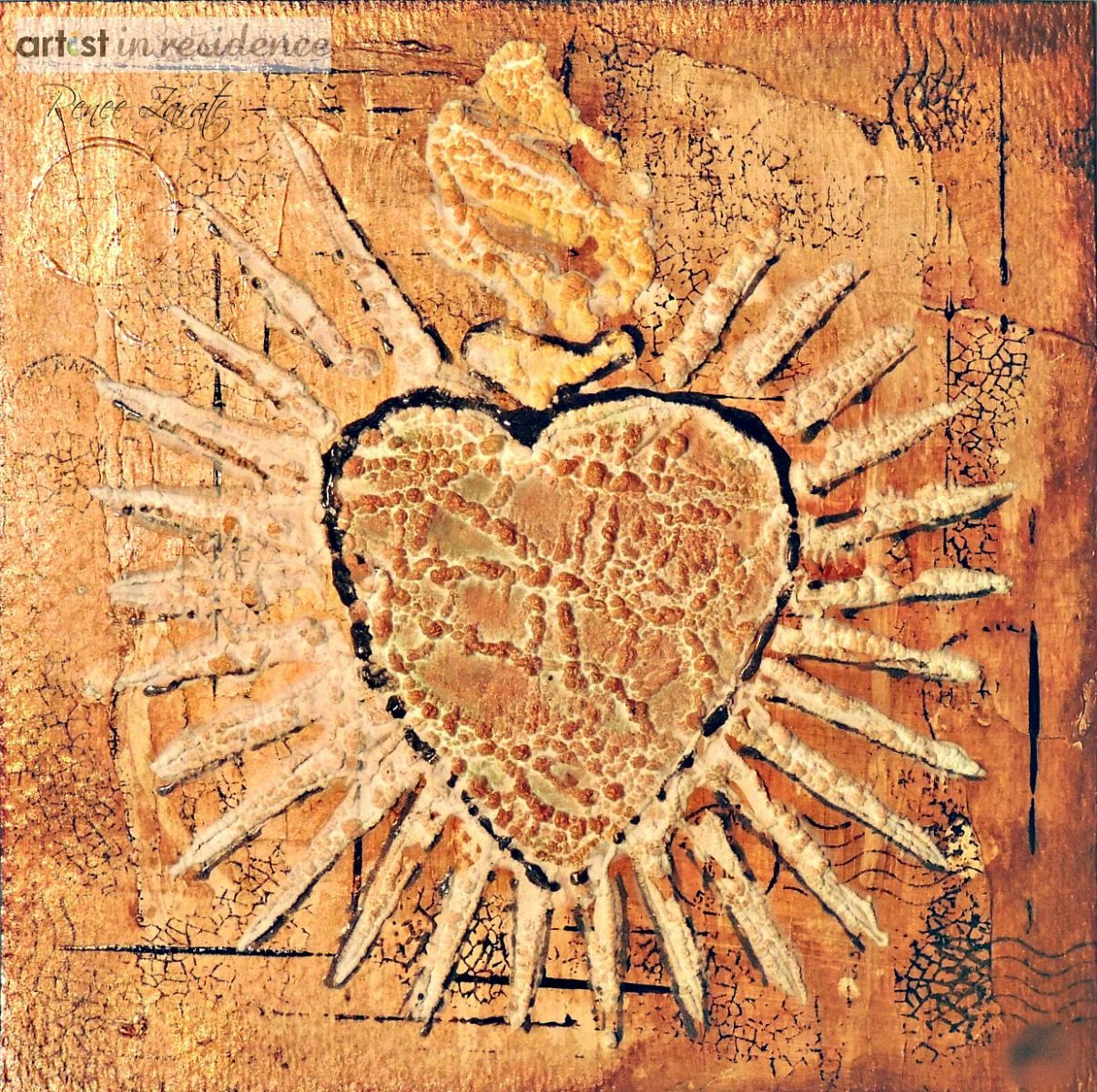 6. Sponge Radiant Neon Yellow on to the fire. Draw lines around the image with a permanent marker. Apply Silver Pico Embellisher to the rays and around the heart. Using Delicata Silvery Shimmer stamp gears around canvas. Stamp word on a piece of scrap paper and attach to the center of the heart with adhesive.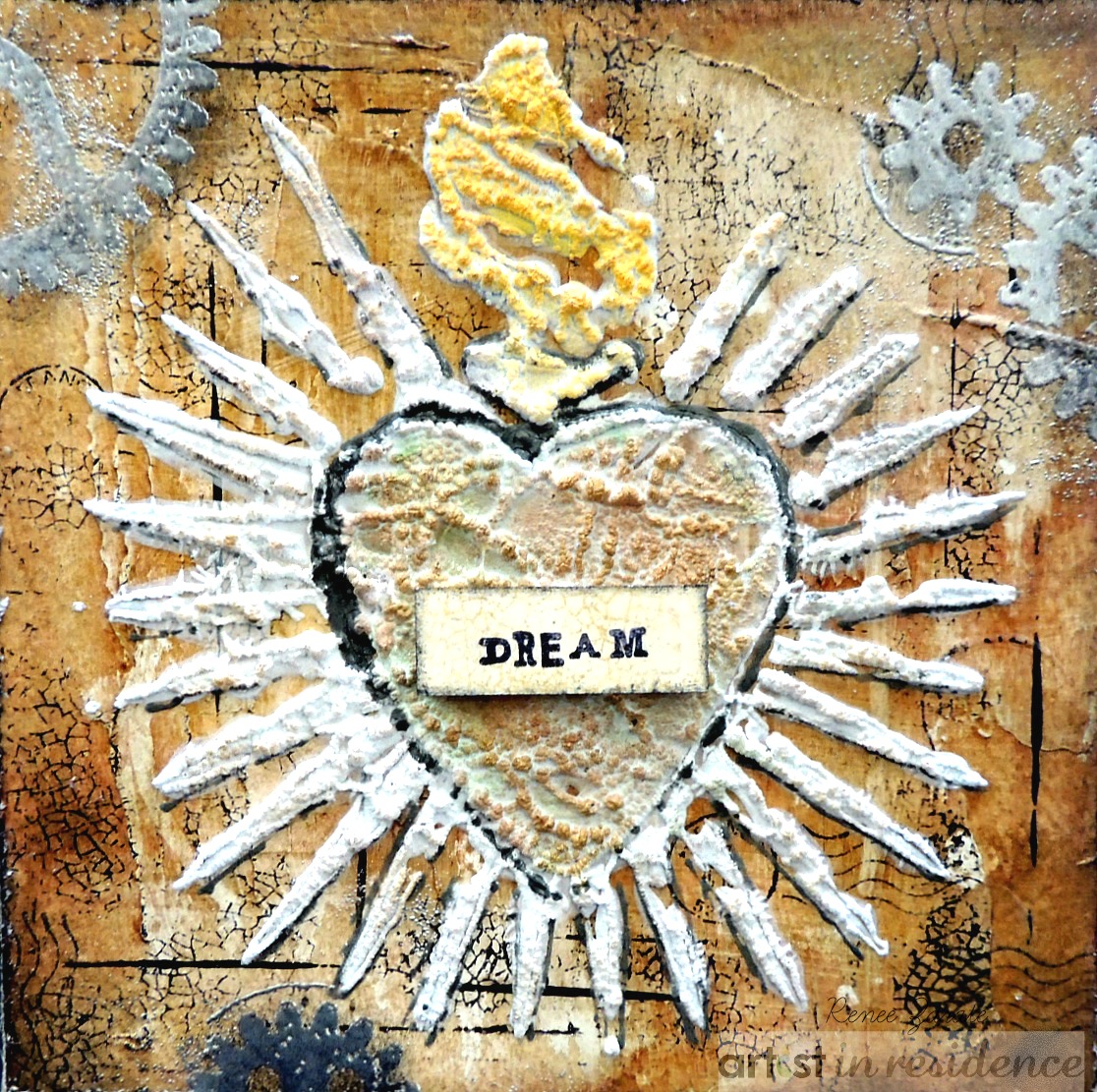 7. Continue adding colors and stamps, when satisfied with panel , distress the edges and attach it to a burlap canvas.