Amplify Texture Product Overview
Radiant Neon Ampify! allows you to bring craft projects to life with a a light and airy appearance 3D foam effect. Amplify is an acid free, water-based pigment ink and requires a heat tool to activate. Once activated the texture puffs with a fun and soft to touch foam texture. This foam texture is perfect for creating cloud effects, snow effects or even animal fur effects with stamped images.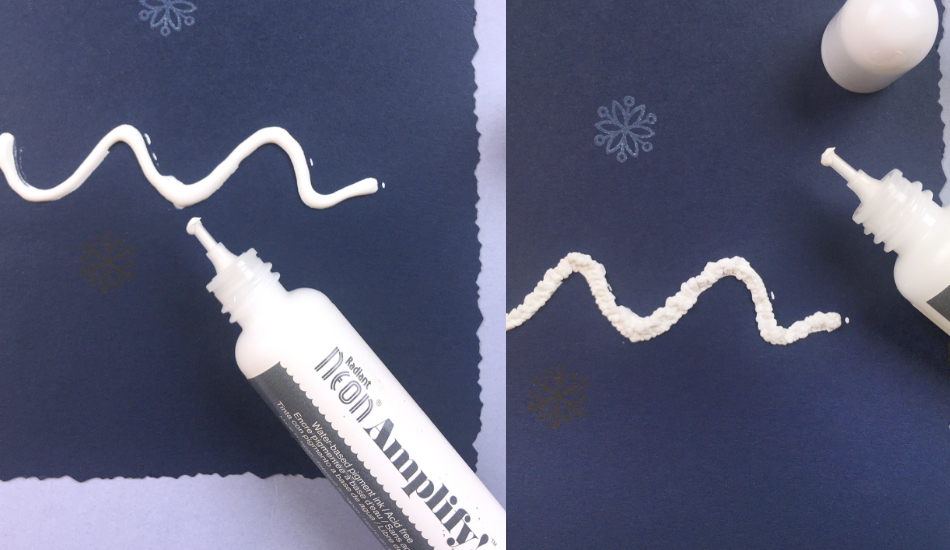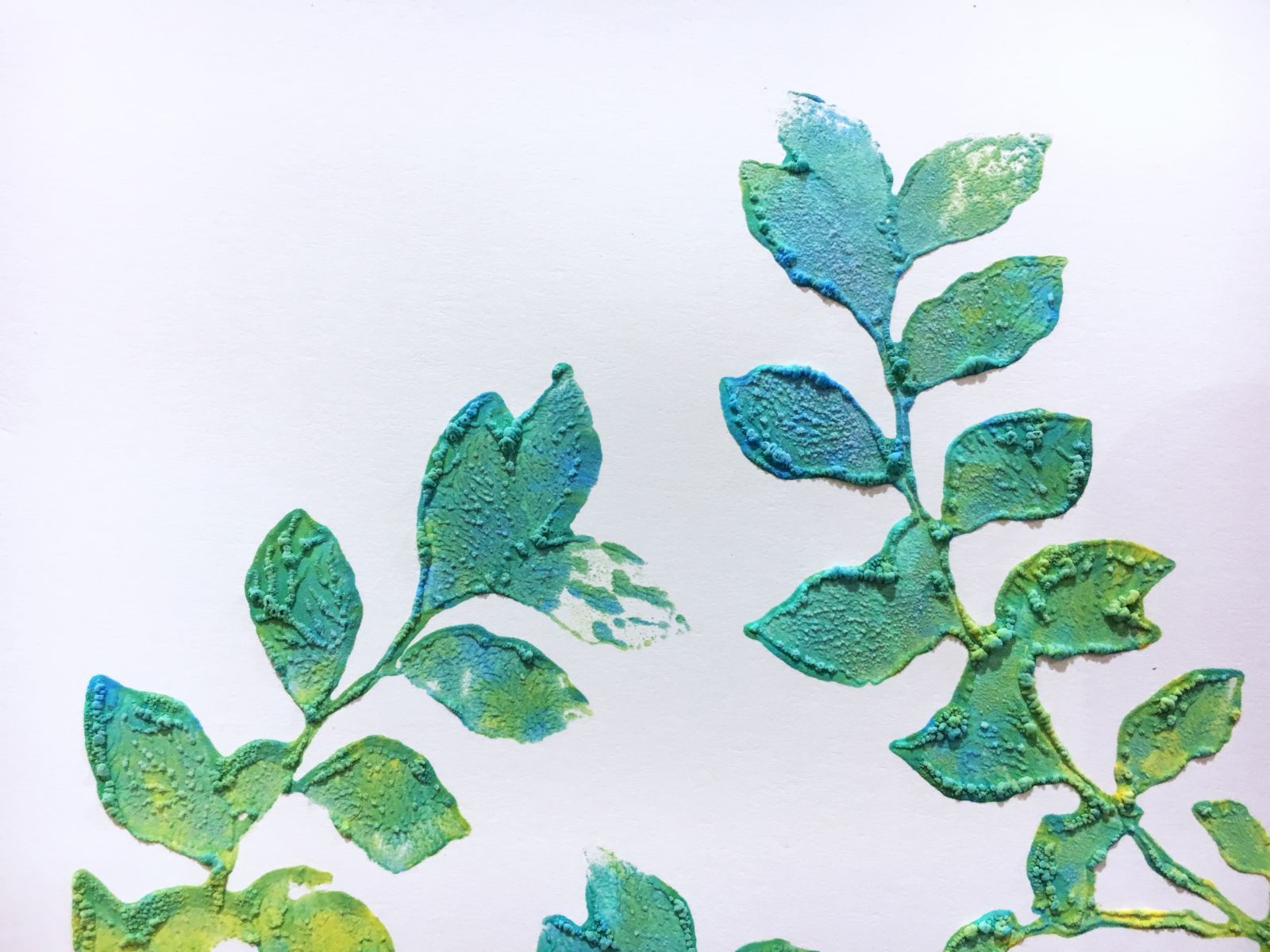 Amplify texture is available in 7 electric colors that coordinate with the Radiant Neon line of pigment ink, and White and Black. Mix and match different colors of Amplify for making cards, scrapbook layouts or other papercrafting projects. In this sample above, 2 colors of Amplify Texture was used to stamp the image of the leaves and then heated to created the puffy look.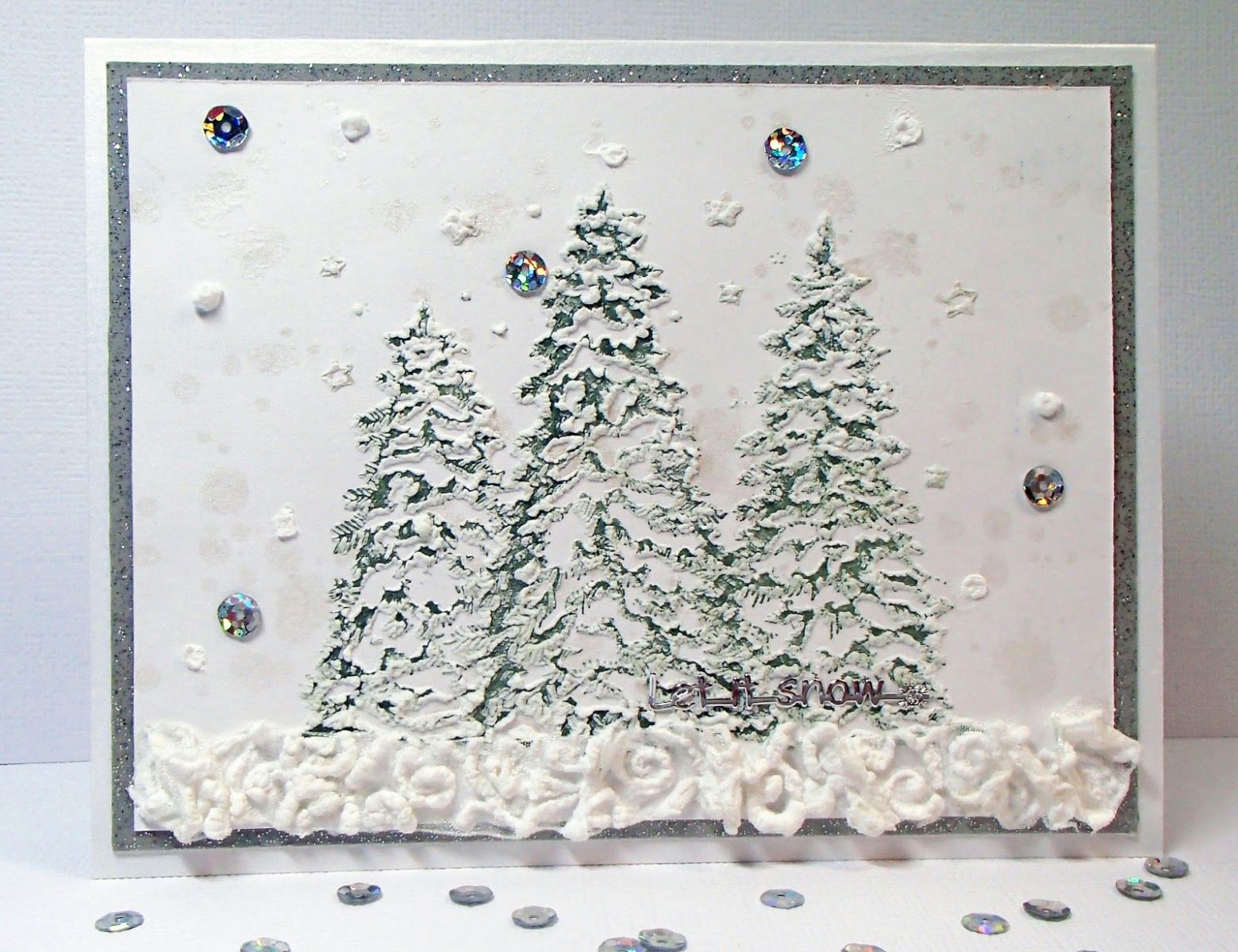 Amplify Texture is the perfect product for making holiday cards have the real snow effect. This is Amplify in White on a Let it Snow Card. See the Full Tutorial here.
Ampify Texture can be the centerpiece of your next project, or simply use it for highlights. In this Birthday Card, the texture in the background with vivid blue and purple is a strong but does not take away from the spaceship in the center.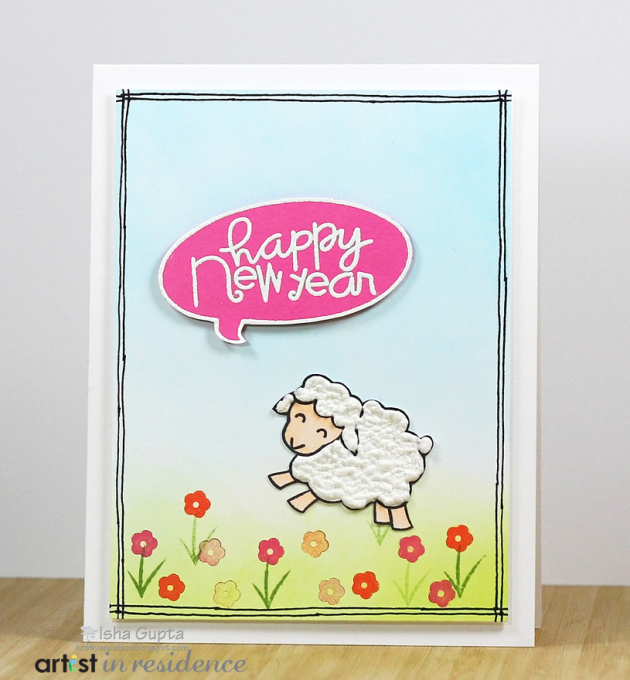 For filling in larger areas with Amplify!, we suggest applying Amplify! in multiple small dots before heating instead of covering the entire area with a 'pool' of ink for best results. See how Amplify creates the perfect texture for the wool on this little sheep. So cute!
For a 3-D effect, ink your surface with Radiant Neon Ink, then add details in coordinating Amplify! Color. Amplify! can by colored with water-based inks after heating for a spotted effect, or mix colors together before heating for more dramatic effects.
Tips:
Shake bottle vigorously before each use
Heating from the sides works best and will help avoid overheating
Wipe nozzle after each use and replace cap immediately
Store at room temperature out of direct light
Heat gun required
Conforms to ASTM D-4236