When asked to make a card that involves the Super Bowl, I was so excited because even though I am not a football fan, I at least knew that Seattle had a chance and they wear my favorite colors...Lime & Navy. I had an idea of where I was going with this card, but after it was finished I am thinking....why didn't I make it into a shaker card?!? So today you get two cards.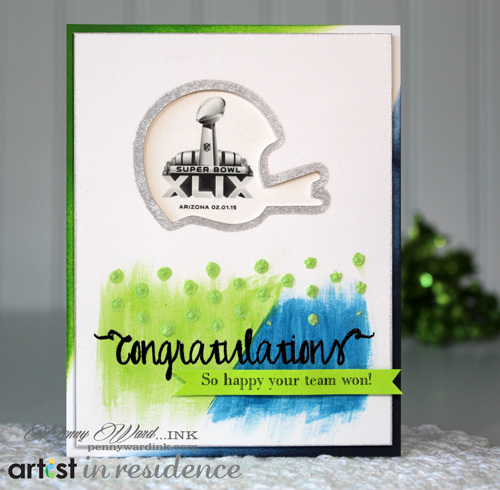 1. Cut helmet design and helmet mask from white cardstock with Silhouette machine. To make a mask, do an OFFSET of the helmet in Silhouette software.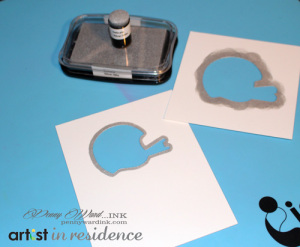 2. Use your mask over the card front and ink around helmet with Delicata Silvery Shimmer ink pad and sponge dauber.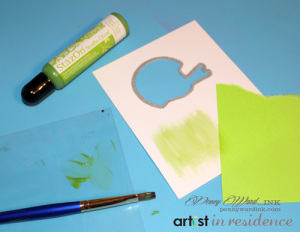 3. Mask off lower section of card front at an angle with a post it note. Using StazOn Studio Glaze Cactus Green, paint strip across card front as shown.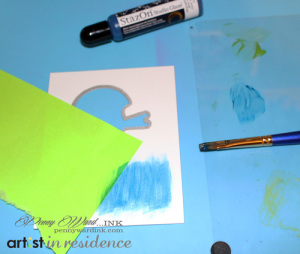 4. Flip the post it note and paint a strip across the other half of card front with StazOn Studio Glaze Midnight Blue. Let dry.
5. Stamp sentiment across the Studio Glaze with Versamark ink, sprinkle Black embossing powder and set with a heat gun.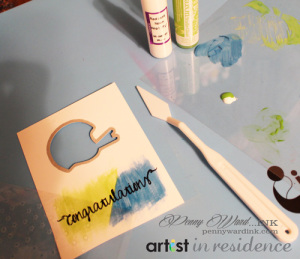 6. Mix a small amount of StazOn Studio Glaze Cactus Green with White Amplify!. Using a stencil and palette knife, apply to card front just above the sentiment. Let dry. Run all edges of card front along the Delicata Silvery Shimmer ink pad. Let dry.
7. Grab a Super Bowl logo from internet, resize to fit helmet opening and print. Adhere to back of card front with foam adhesive.
NOTE: It is illegal to copy a logo for selling hand made items.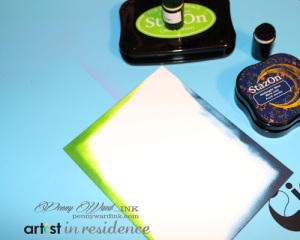 8. Cut white cardstock 11 x 4.25 inches, fold in half. Ink opposite edges with StazOn Cactus Green and Midnight Blue. Adhere card front to base card with foam adhesive. Generate banner sentiment on computer, print, trim and adhere to card front with foam adhesive.
After thinking about the shaker card, of course I had to make one using Patriot colors.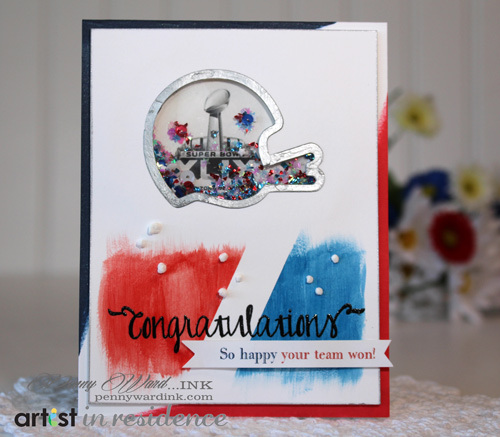 Using the sames steps above, you will want to adhere your acrylic sheet over helmet opening and add your sprinkles/sequins, etc. after STEP 6.