International Day of Peace is a time to celebrate our global unity and the wonderful things that bring us together! This colorful sentiment is great for anyone who is far away but near in your heart.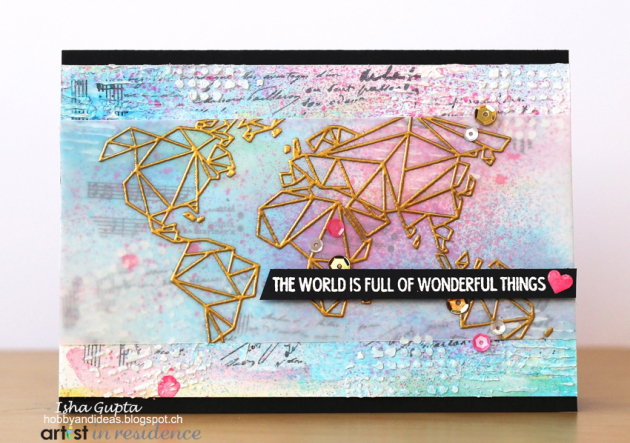 Directions:
1. Cut a mat layer using watercolor paper. Smoosh some ink onto an acrylic block and use it as watercolor.
2. Apply some tissue paper using Creative Medium, once dry apply a bit of your Memento Luxe inker, in Wedding dress, to soften the background.
3. Spritz Firework Spray and let dry.
4. Take a bit of Creative Medium, add a couple of drops of Wedding Dress Memento Luxe inker and use it through the stencil for added dimension.
5. Stamp and emboss your image onto vellum.
6. Stamp and emboss sentiment on black card stock. Cut down to strip size.
7. Assemble everything together as per the card photo and adhere embellishments to add the finishing touches.