Memento and Firework Shimmer Spray to Make a Travel Journal
This mini travel themed journal is the perfect way to document your next adventure — and fits perfectly into the side pocket of your luggage.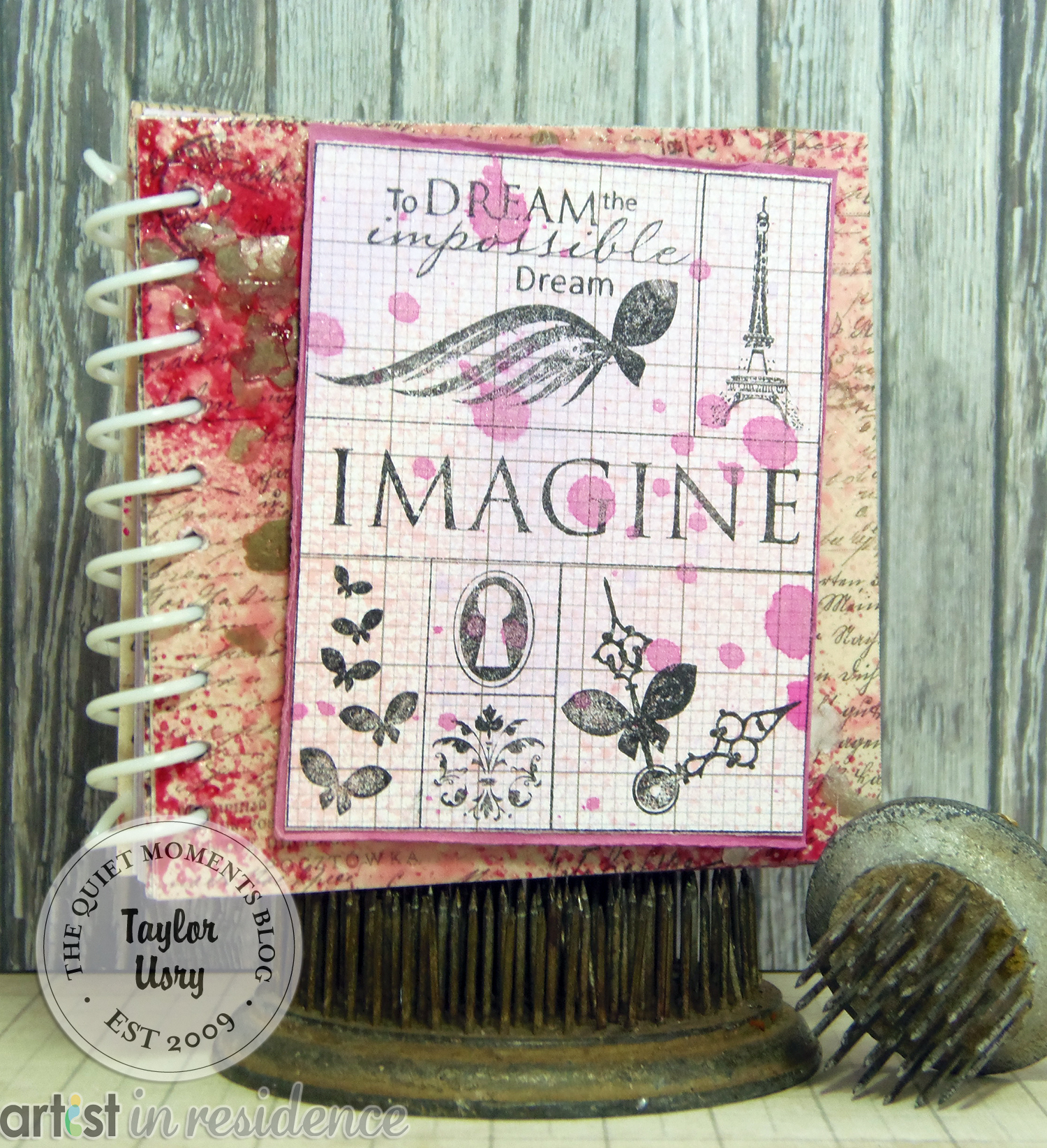 Remove spiral from sketchbook to pull apart covers and inner pages.
Cut four pieces of patterned paper to fit front and back covers; adhere with Creative Medium (spread on cover, place paper on, spread another coat on top of paper). Allow to dry.
Stamp image on patterned paper with Memento Luxe Tuxedo Black and fussy cut to fit the cover of the journal.
Spray with Fireworks! sprays as desired in Angel Pink, Lilac Posies and Lulu Lavender.
Decorate front and back covers by spraying with irRESISTable sprays (Angel Pink and Rose Bud) as desired. Sprinkle on mica fragments before the spray is dry- the irRESISTible will act as an adhesive for the mica.
Place all inner pages face up on a protected surface. Spray with Fireworks! sprays and Sheer Shimmer Spritzes as desired.
Flip pages over and repeat.
Use Memento inks to randomly stamp images on pages.
Reattach the front, back, and inner pages using the spiral binding.