This project is based on transforming a simple, basic wall clock into a mini work of art.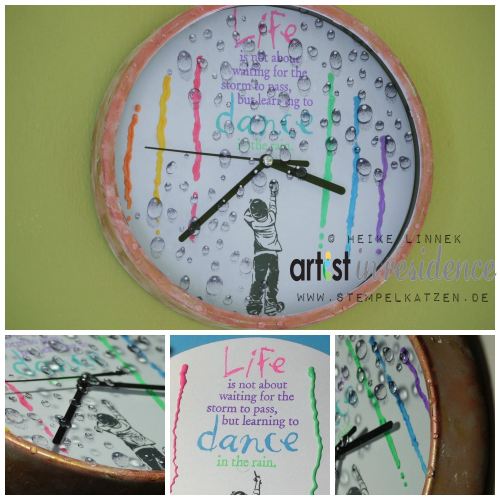 1. Fussy cut a circle same size as the clock face. With some clocks, you can easily remove the clock backing and use it as a template to trace a circle.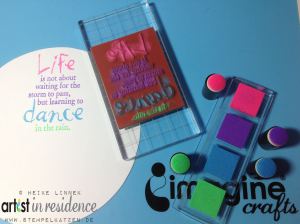 2. Stamp the sentiment at the top of the dial with the 4 colors of Radiant Neon inks featured in the Radiant Neon 4 Warm set (Electric Pink, Electric Purple, Electric Blue and Electric Green). Use Sponge Daubers to ink the single parts of the stamp in different colors.
3. Stamp the boy with Memento Tuxedo Black.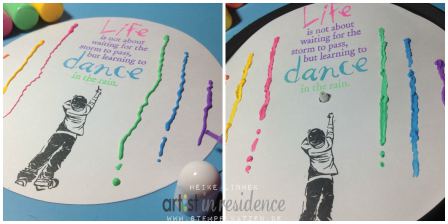 4. Draw lines with Radiant Neon Amplify! Electric Orange, Electric Yellow, Electric Pink, Electric Green, Electric Blue and Electric Purple.
5. Heat the Amplify! using a heat tool to make the ink POP.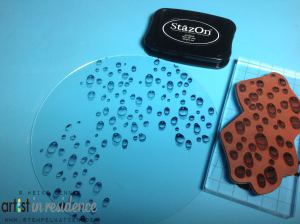 6. Stamp water droplets on the clock face glass using StazOn Jet Black.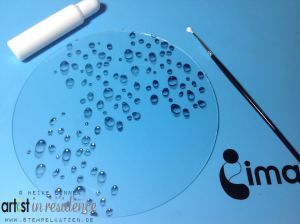 7. Highlight the water droplets with Radiant Neon Amplify! White - do NOT heat.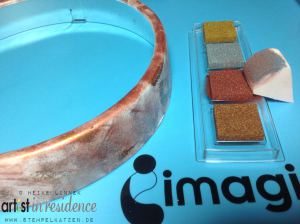 8. Paint the clock border with gesso and allow to dry.
9. Sponge the clock frame using InkBlushers and Delicata 4 Celestial Copper. Allow to dry.
10. Use an acrylic spray sealer (or aerosol hairspray!) to set the ink on the frame.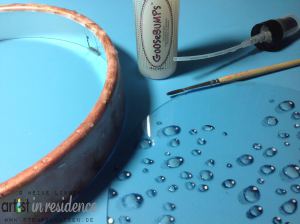 11. Use GooseBumps to create dimensional water droplets onto the clock border and the glass. Let them dry.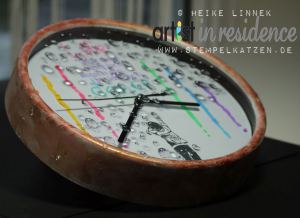 12. Rebuild the wall clock.