Last year I made a card I really loved for my husband, and I thought since Valentine's Day was fast approaching I'd re-create it this year! I used a gray and yellow color scheme for the original version as it wasn't an actual valentine.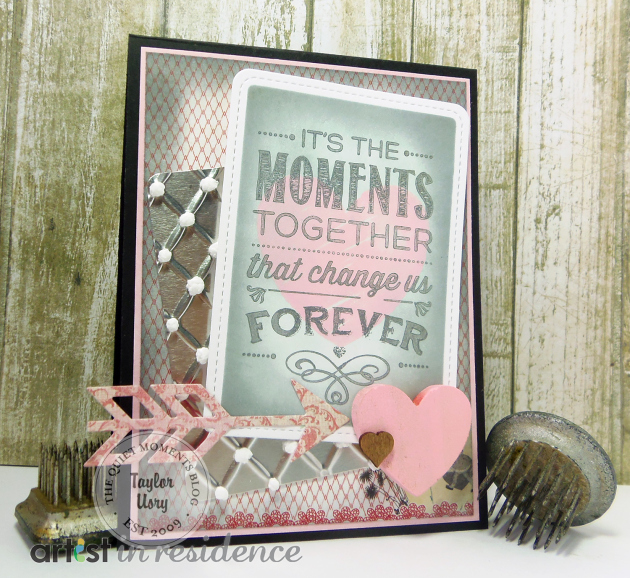 1. Die cut sentiment panel from white cardstock.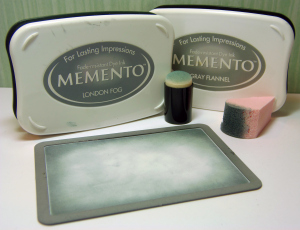 2. Use Sponge Dauber to add Memento London Fog ink to edges, toward center.
3. Add Memento Gray Flannel to the very outer edges, to add depth of color tone.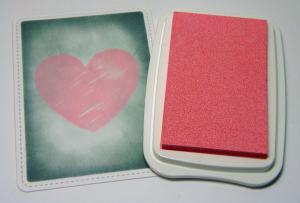 4. Stamp heart image using Memento LUXE Angel Pink ink.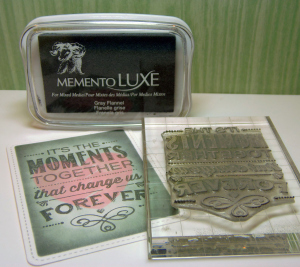 5. Stamp sentiment in Memento LUXE Gray Flannel ink.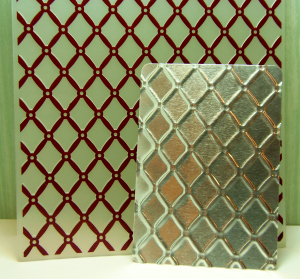 6. Emboss SHEET Metal.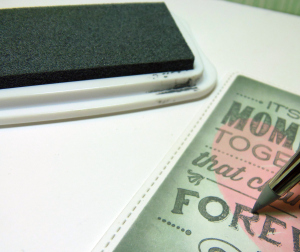 7. Optional: Use the fine point DoddleStix to add ink to any areas of the sentiment that may need darkening or filling in.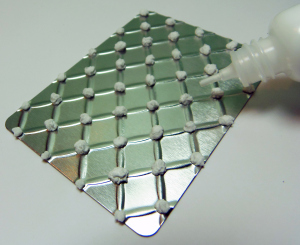 8. Apply White Amplify to SHEET Metal and heat set until puffy.
9. Apply Memento LUXE ink in Angel Pink directly to Monterey Pine heart.
11. Sponge Memento Gray Flannel ink on patterned paper as desired.
10. Attach all pieces to card base.