Everyone's journey is unique. You are good enough. This is a canvas showing how Delicata Celestial Copper and Bronze Burst can warm up cool colors.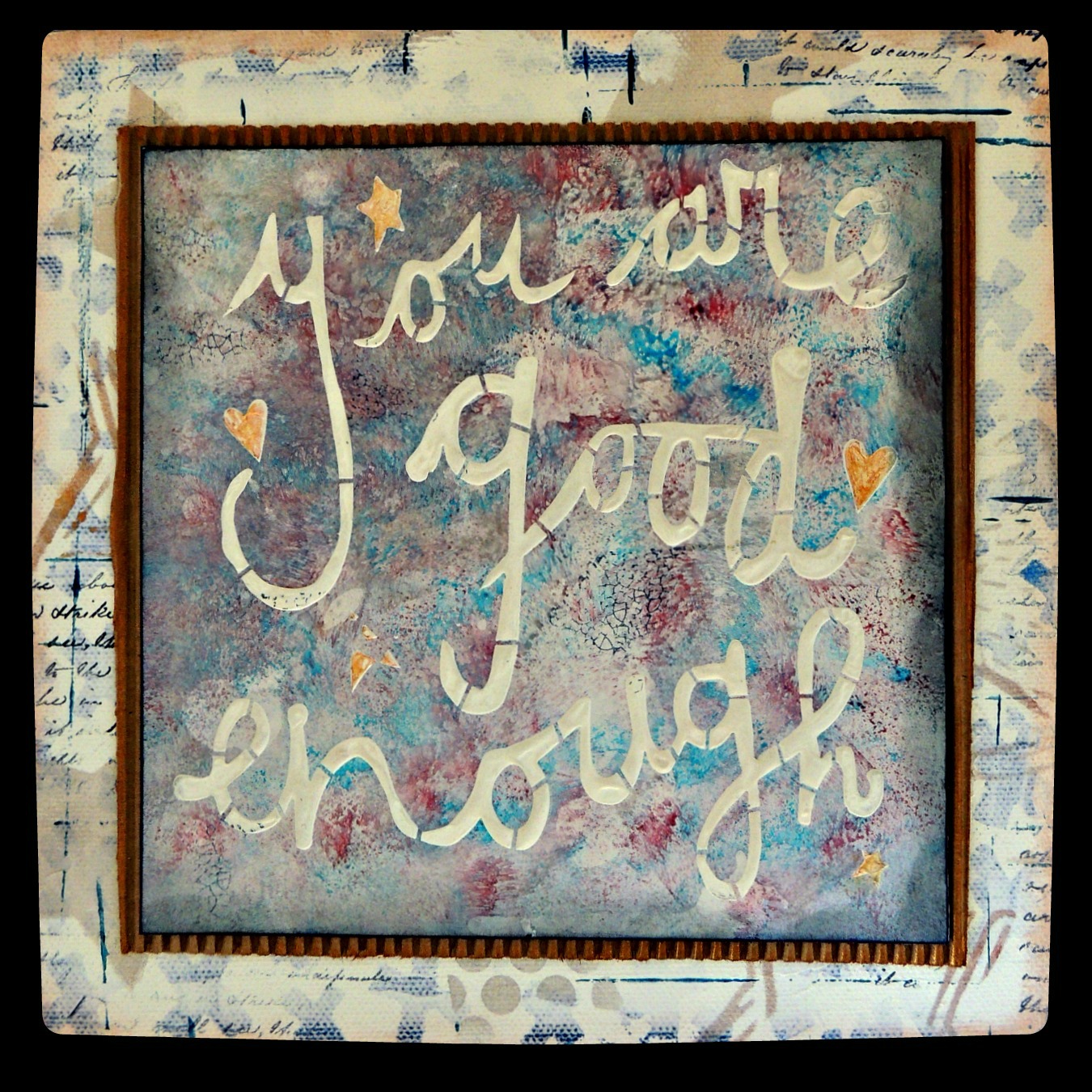 1. Apply StazOn Midnight Blue through a stencil onto a canvas. Spread a thin layer of gesso over the inked design.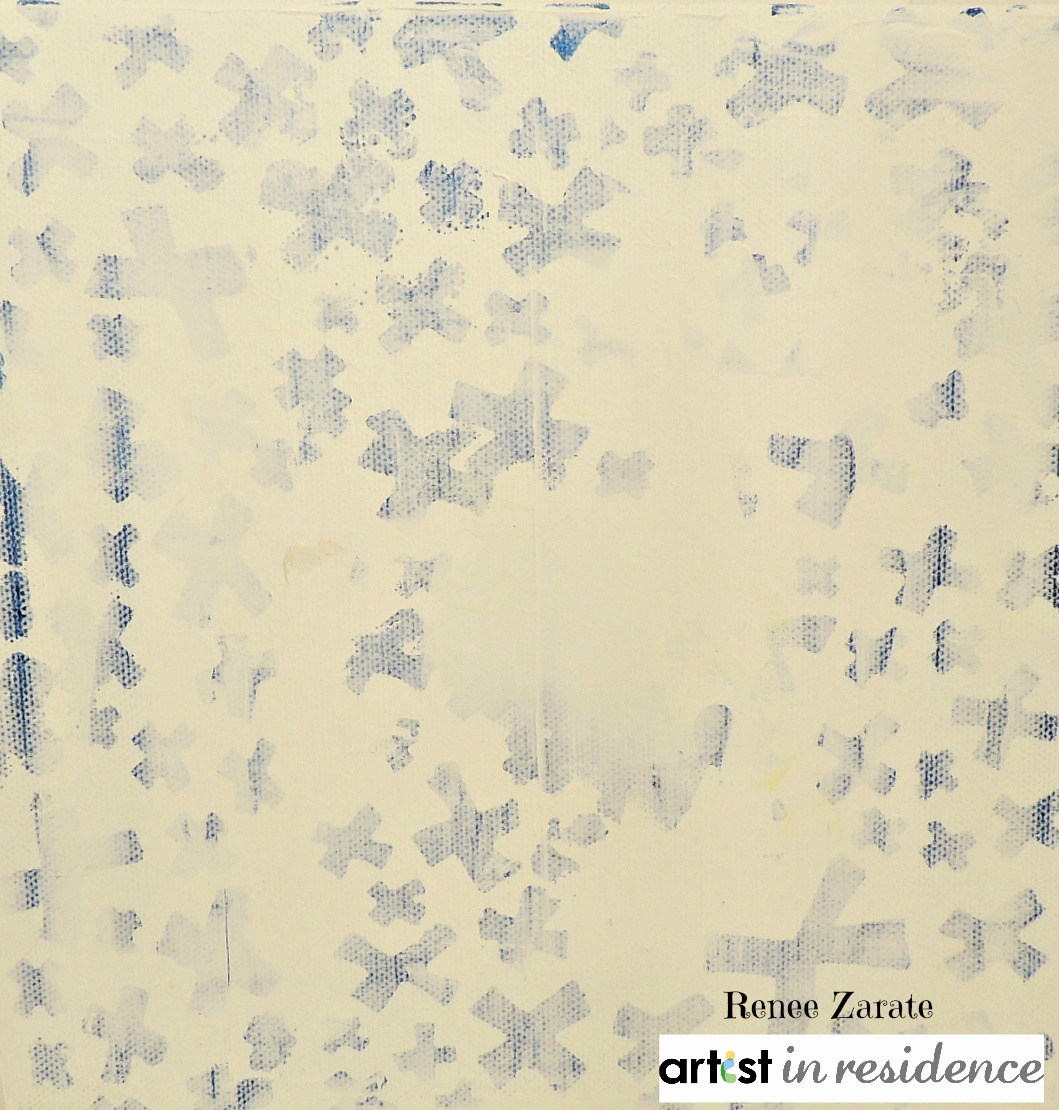 2. While the canvas is drying, prepare the background paper. Apply several colors of StazOn Studio Glaze to a sponge, moisten the sponge with rubbing alcohol. Dab the ink around the glossy paper until the paper appears marbleized. Dry with heat gun.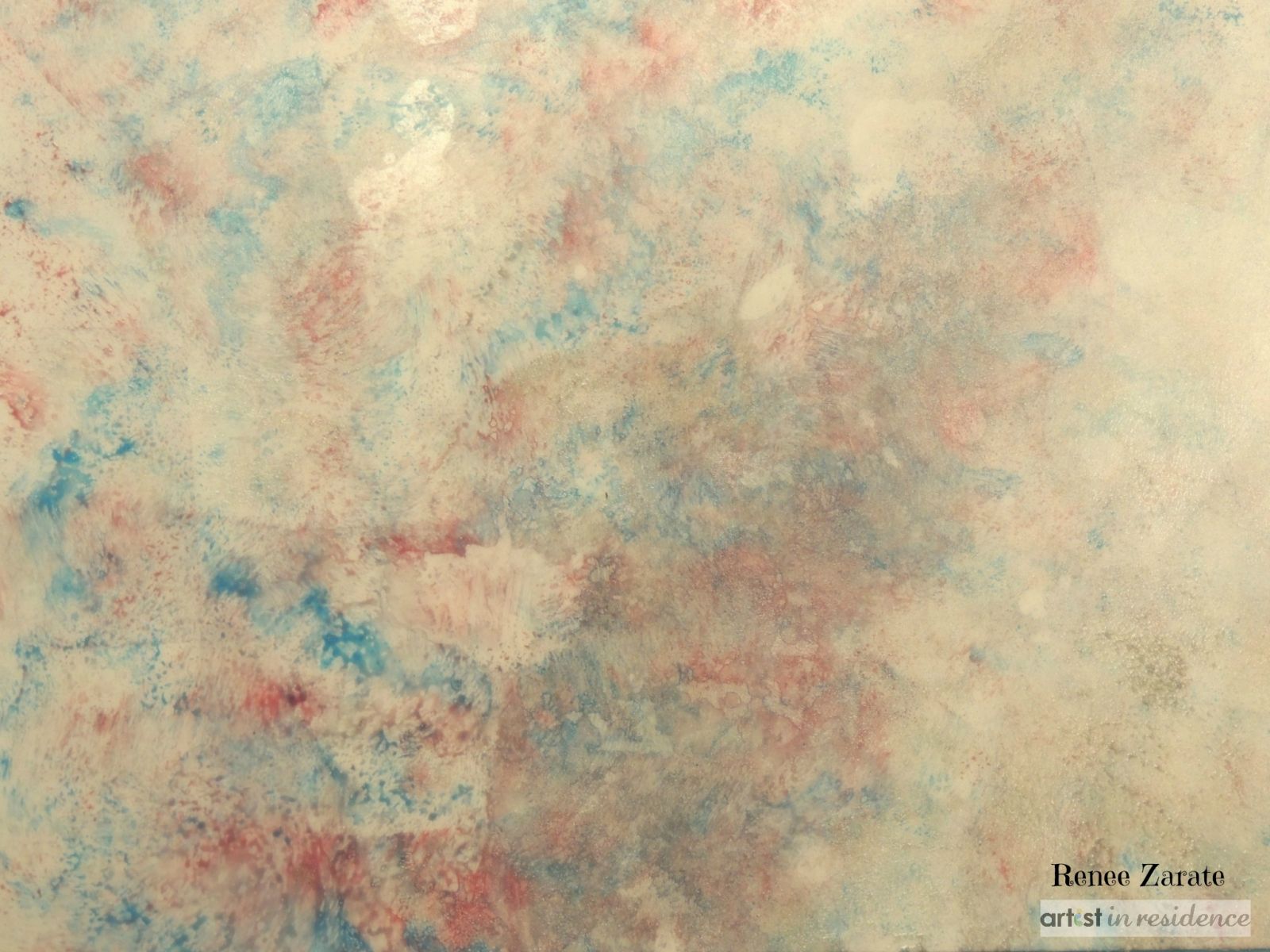 3. Place phrase stencil on top of marbleized paper and apply a small amount of gesso with a Squeegee. Heat set.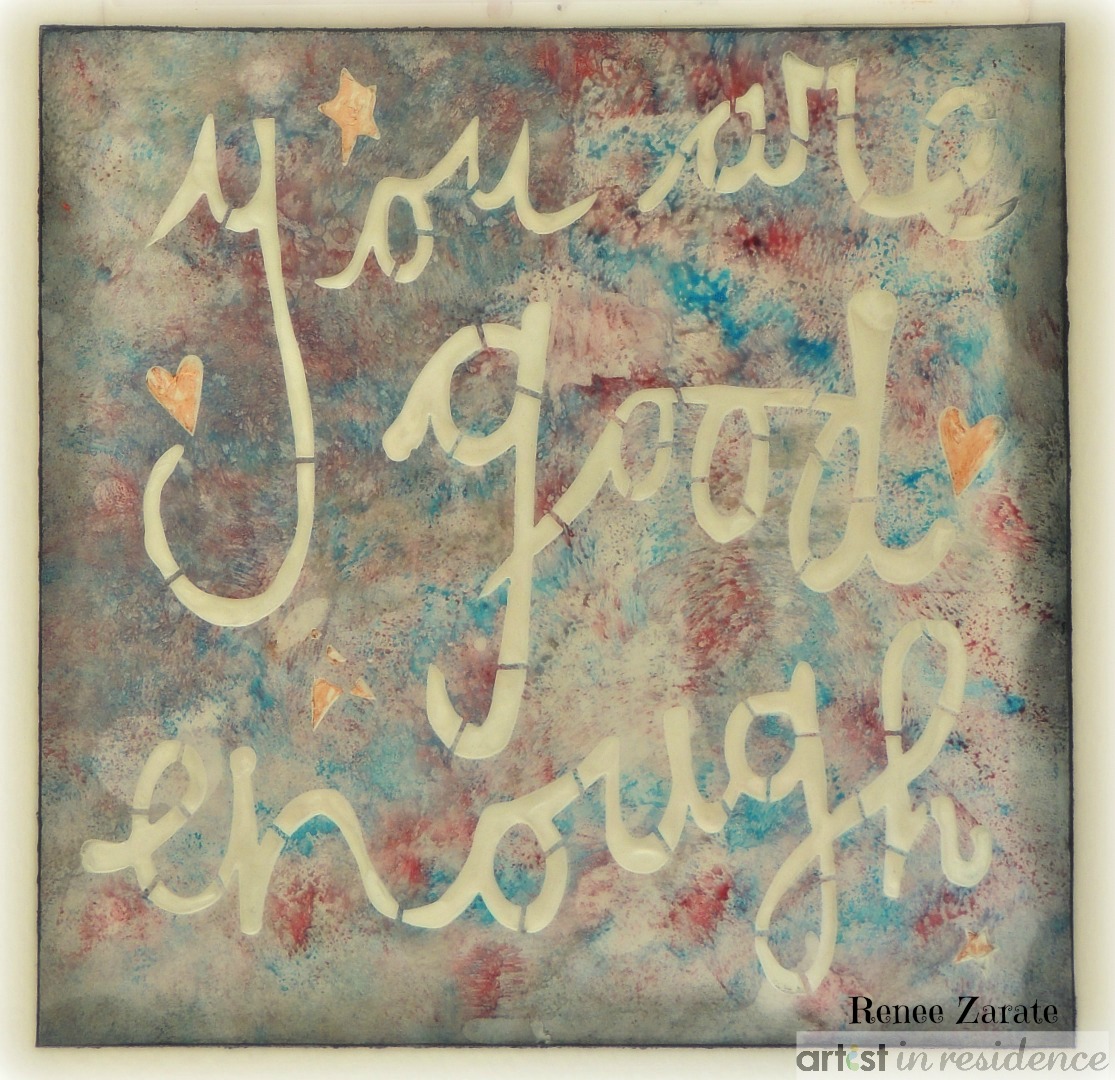 4. Add highlights to the paper using Delicata Celestial Copper and Bronze Burst with a dauber. Ink edges with Delicata Silvery Shimmer.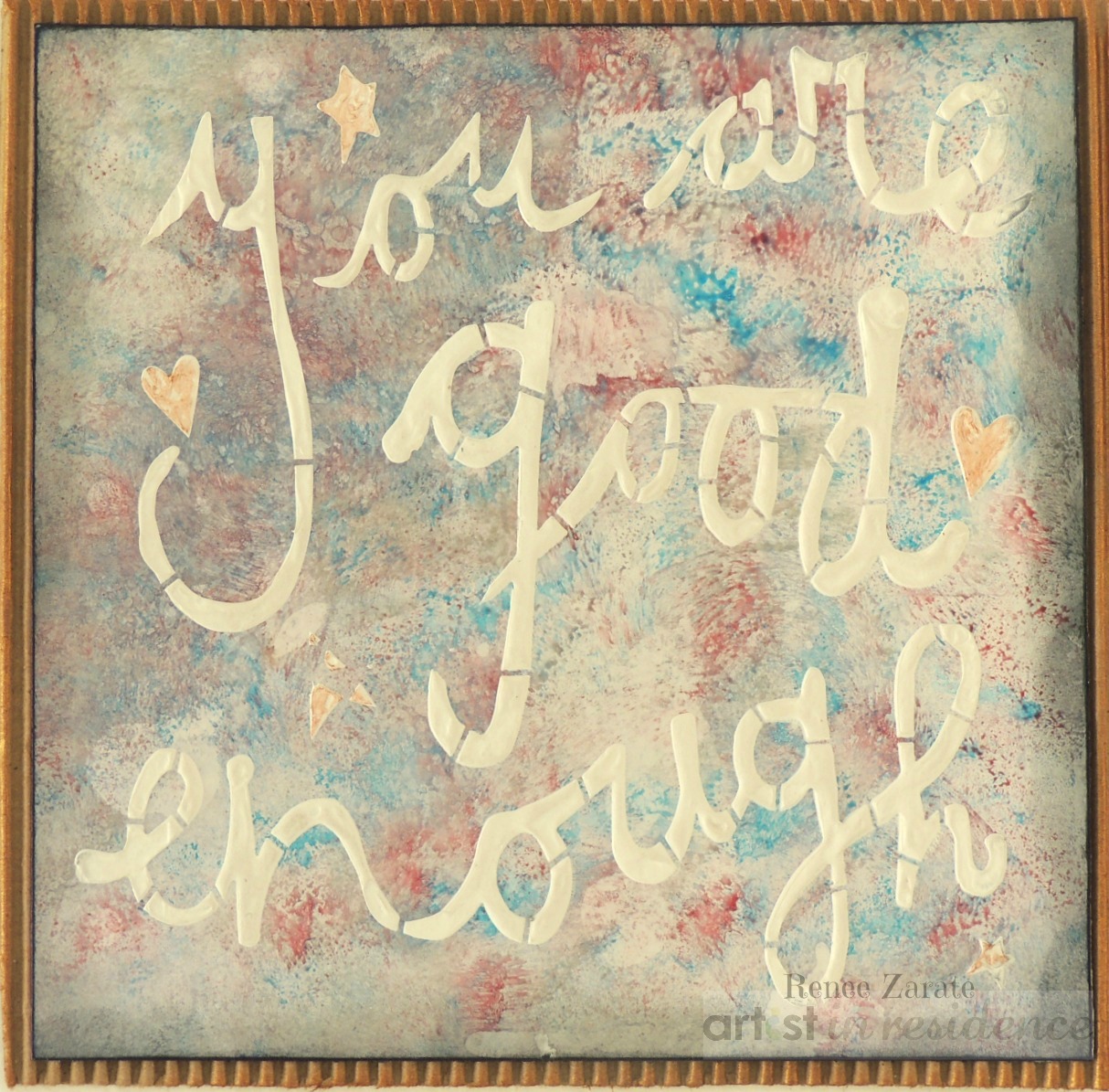 5. Mount panel to a piece of cardboard cardstock, ink edges to antique. Return to original canvas and apply stencils with Delicata inks, stamps and lines.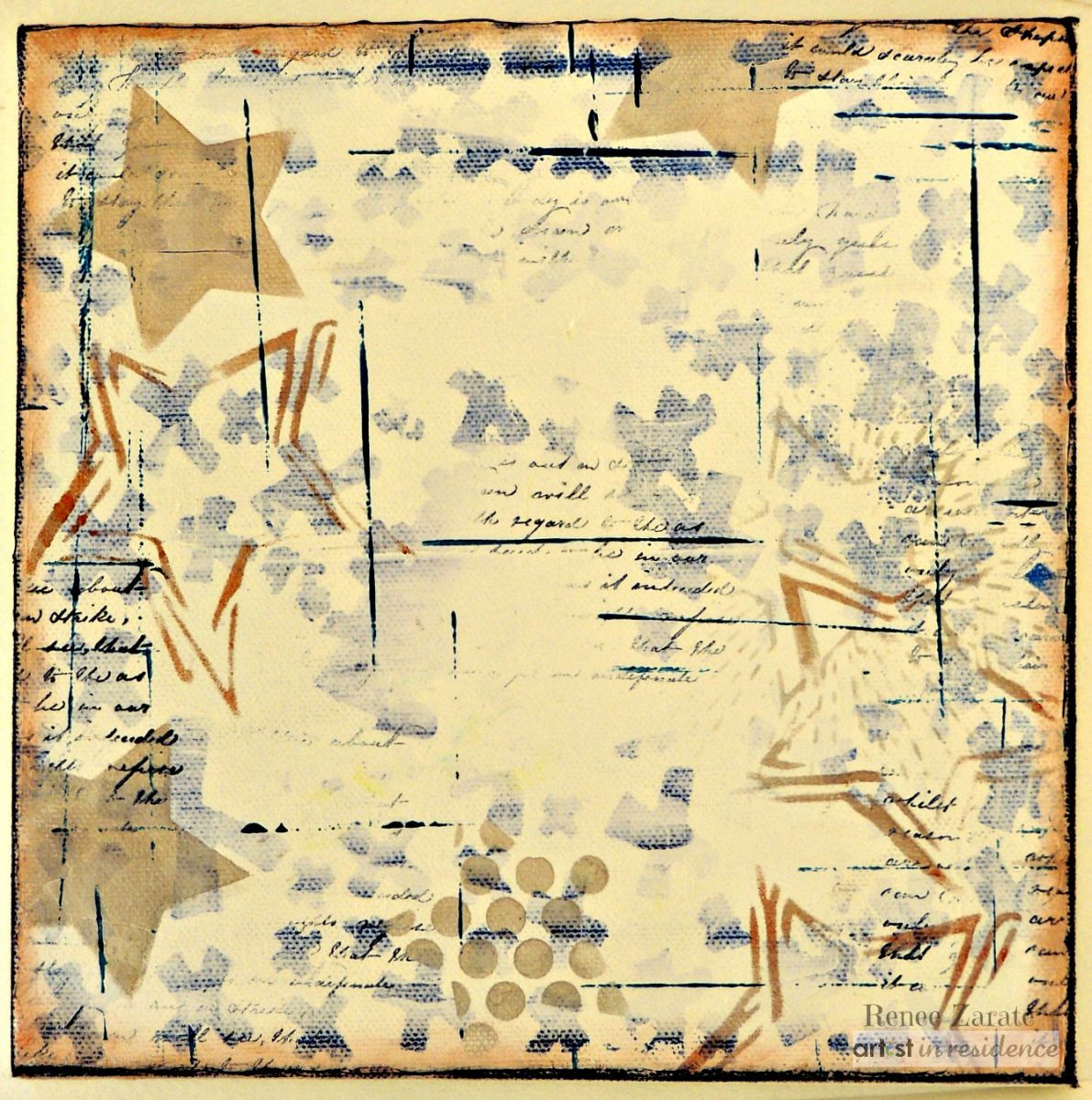 6. Mount paper panel onto canvas with a strong adhesive.