irRESISTible and Monterey Pine Bracelet
Create a stunning bracelet that's sure to get noticed from Monterey Pine wood shapes.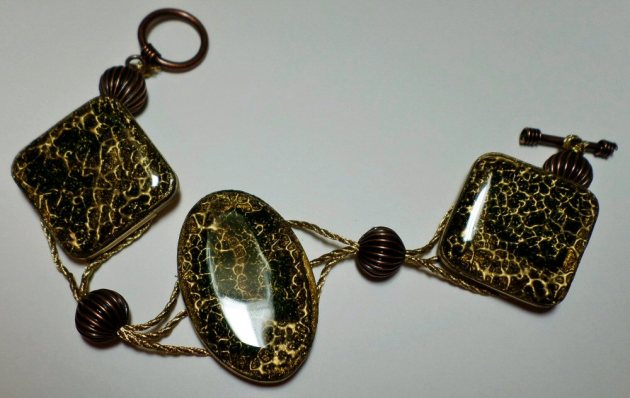 Use an InkBlusher to coat the Monterey Pine pieces with Delicata Golden Glitz.

Paint top surface with irRESISTible Bronze and allow to dry completely.

With a VersaMarker, draw squiggles on the surface.

Sprinkle with gold embossing powder and gently heat emboss.

Coat with Ice Resin and allow to cure completely.

Assemble the bracelet to desired length.