Ancient Metal Chops Product Overview
Chops are made of substantial, solid metal with a raised kanji image on one end. Use Chops to stamp on paper and other surfaces. We recommend VersaFine ink for its compatibility with Chops. Stamp into malleable surfaces such as copper or silver, polymer clay and wax for a debossed image.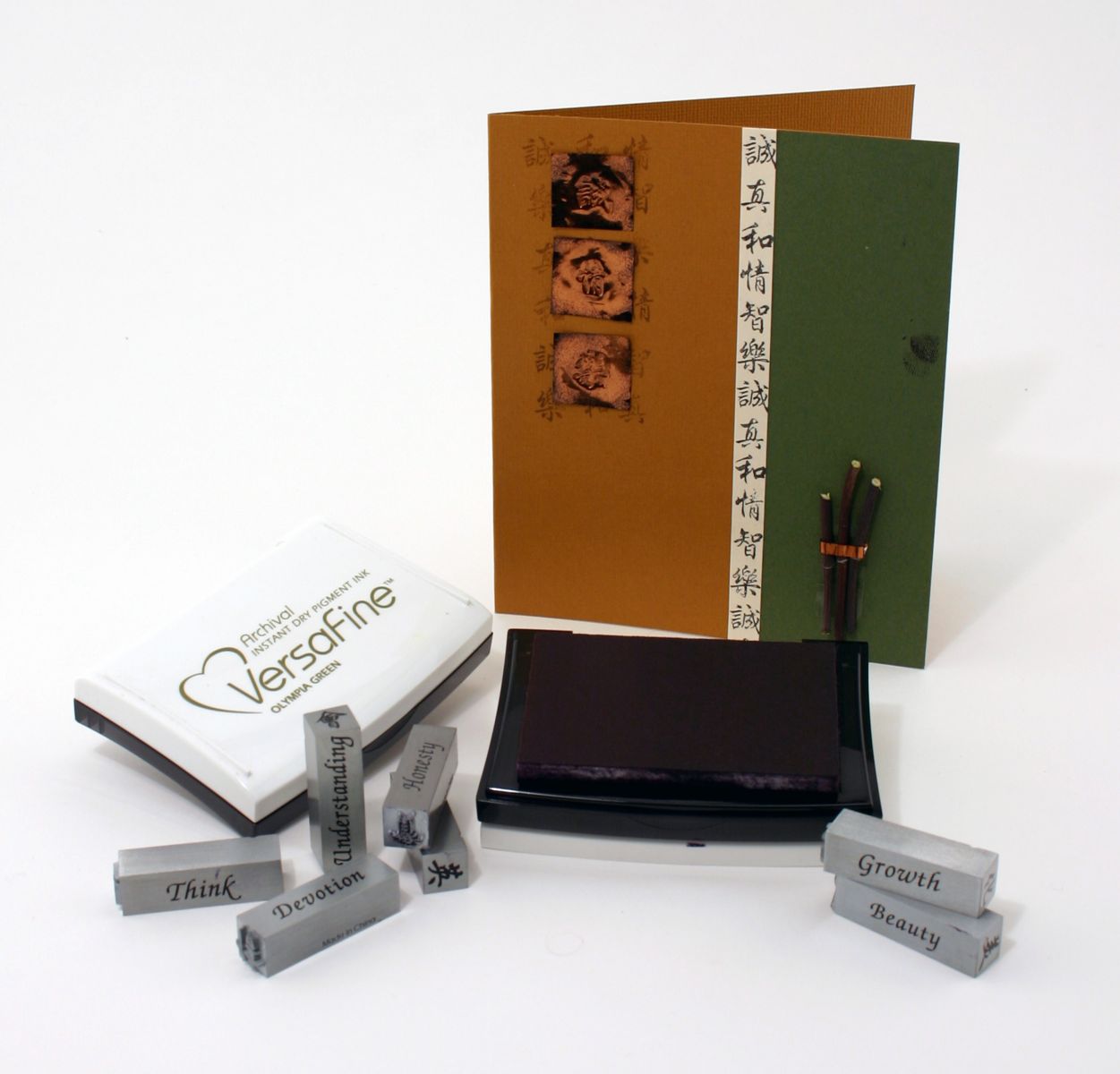 Many popular words/phrases are available (in kanji): Courage, Destiny, Energy, Eternity, Friends, Good Fortune, Passion, Peace, Think, Travel, Truth, Wisdom, Beauty, Devotion, Dream, Growth, Happiness, Honesty, Longevity, Love, Sincerity, Tranquility, Understanding and Wish. Conforms to ASTM D-4236
Tips:
To orient the Metal Chop properly, position the side with the English translation facing you.
To obtain the best impressions on malleable metals, place an Imagine Craft Mat, mouse pad or magazine under the surface before applying a tapping pressure with a rubber mallet or small hammer. If using a hammer, be sure to apply very gentle pressure.
To use with wax, stamp the Chop with VersaMark, then stamp in hot wax. Hold for a few seconds before releasing.