When I had these neon colors in my hands I couldn't resist the idea to create something fun and happy. In today's project I used the Amplifly over stencil to create design and texture, and Kaleidacolor ink to make a smooched water coloring for my background.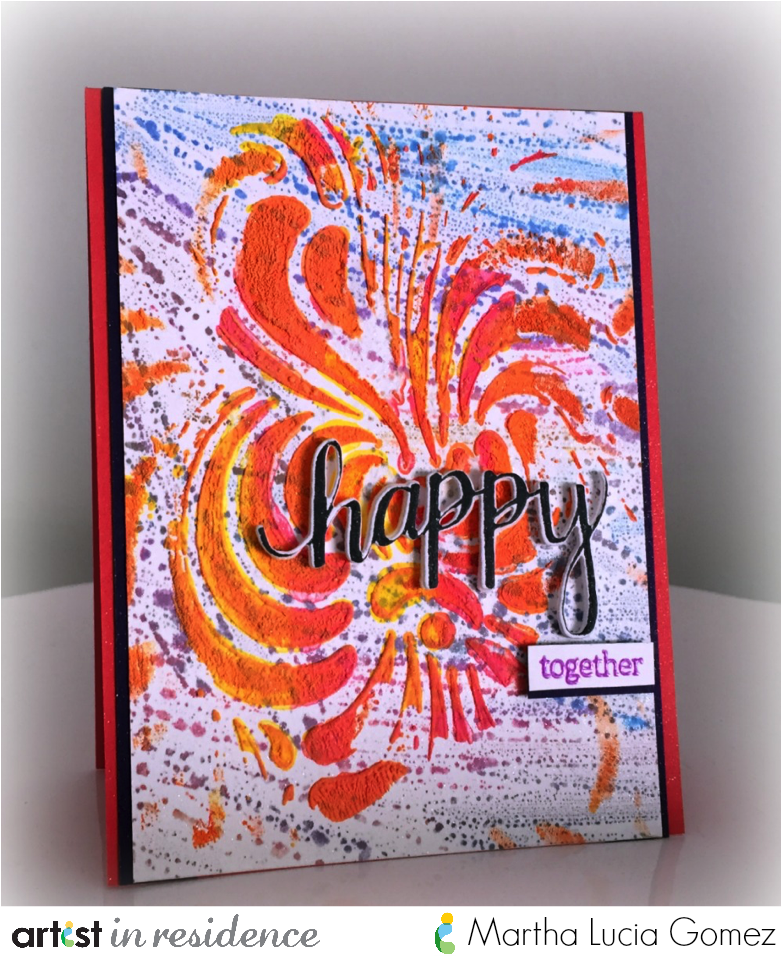 Directions:

1. Smoch your Kaleidacolor ink pad over the craft mat a few times and mix the colors with a paint brush or aquapainter. Then put a piece of whisper white card stock over the ink.
Remove your paper and let it dry. If you want to acelerate the process you can use the heat tool to dry the paper. You will have the most original smooshed background.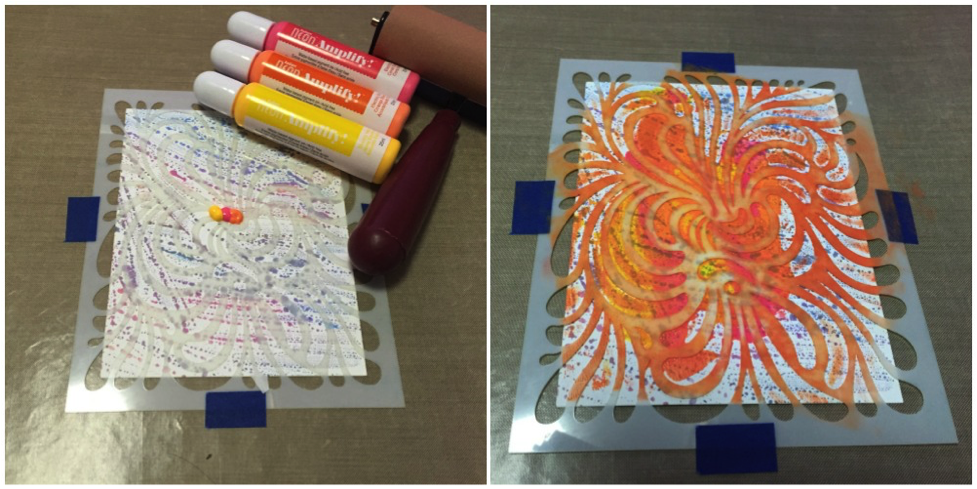 2. Select your stencil and put it over the design created on your paper. Secure the stencil with masking tape. Shake the Amplify colors that you want to use and add a few drops over the stencil. Using the brayer, spread the colors and if you think that you need more amplify, just add more and spread it again with the brayer.
Remove the stencil carefully and wash it with water. Do the same with the brayer.
3. Now with your heat tool create the puffy texture with the design created by the stencil over the paper.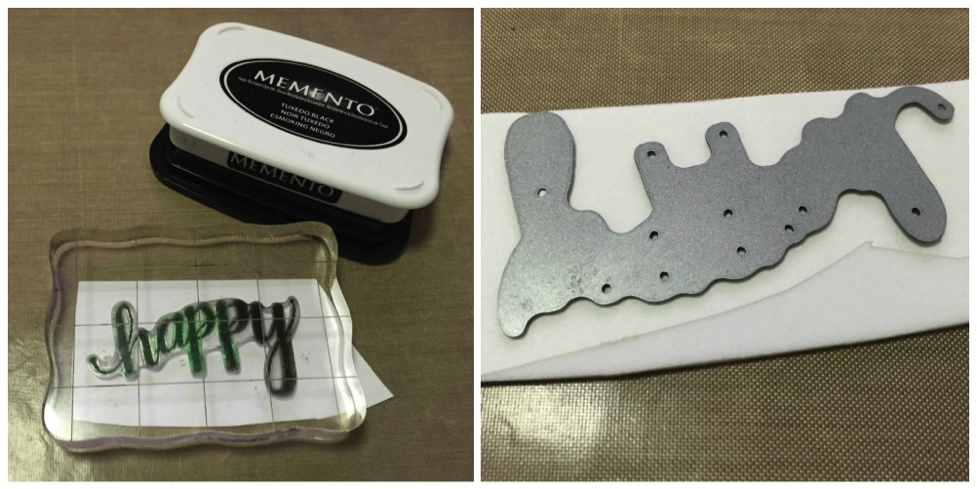 4. In other piece of whisper white paper stamp your sentiment using Memento Tuxedo Black Ink and cut with a corresponding framelit or die cut with your big shot. If you want to create dimension on this, you can cut the same work using fun foam to paste behind of the word o cut the word several times and paste together.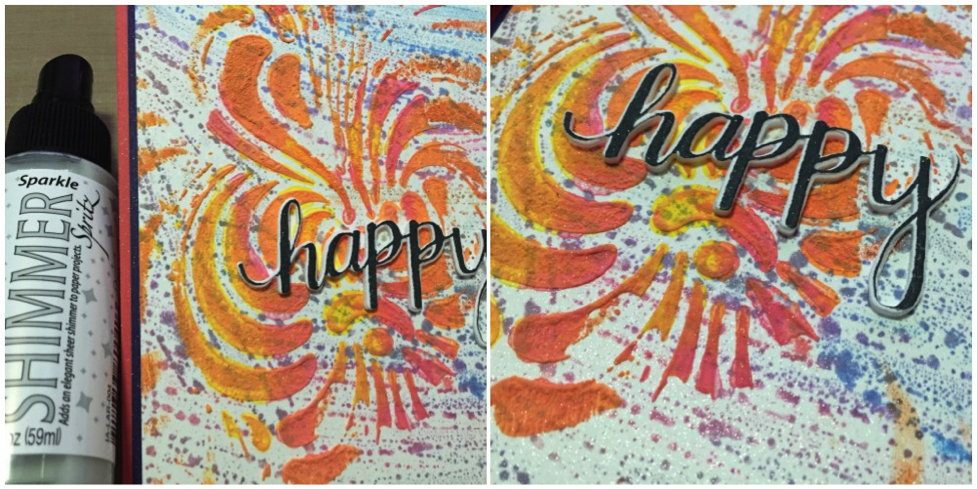 5. Cut the base of your card in Watermelon Wonder Card Stock. The size of this needs to be 4-1/4"x11" and make score in 5-1/2". Mark the score line and folding. Using the Elegant Eggplant card stock cut one piece of 5-1/2"x4" and use this as second layer. Then resize the decorated layer to have this be 5-1/2" x 3-7/8". Paste the die cut of your sentiment and assemble the layers of your card. Then spray with the Sheer Shimmer Spritz Sparkle.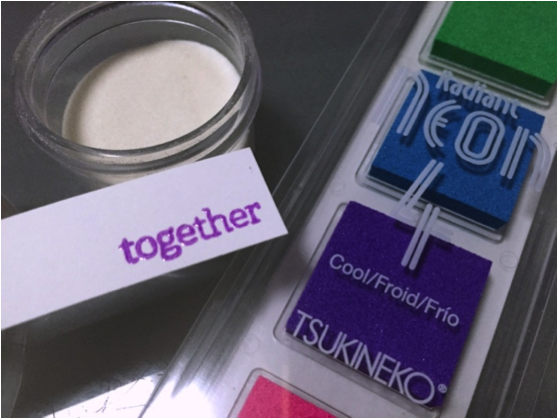 6. To finalize the card, stamp the complement word of the message using Electric Purple Radian Neon Ink over whisper white card stock, cover it with clear embossing powder and melt with your heat tool. You will have a beautiful crispy and purple embossing.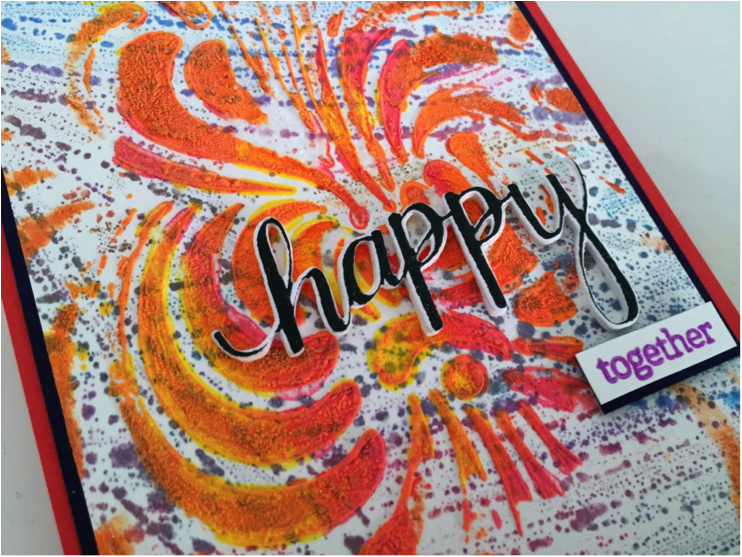 7. Create a little edge on this word using Elegant Eggplant card stock and past over your card using dimensionals. Now your card is finalized.