"You are braver than you believe, stronger than you seem, smarter than you think and loved more than you know." There are opportunities daily to show our support to other women who may be fighting battles that we are completely unaware of. Why not give that support with a card?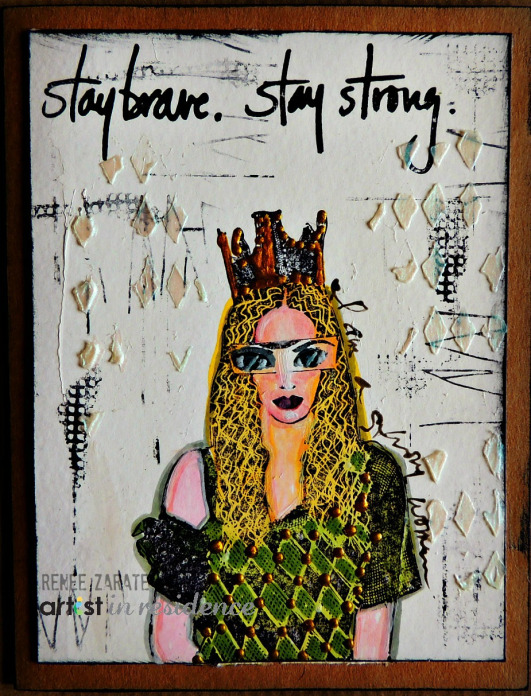 Directions:
Step 1: Cut 140# water color paper into a piece measuring 6" by 4". Apply a light coat of gesso to paper and allow to dry.
Step 2: Stamp image onto paper, stamp phrase above the image. Heat set with gun.
Step 3: Color image as desired with Memento Markers and let dry.
Step 4: Apply lines and parts of grungy stamps to background with black ink. Ink the edges, then apply StazOn Studio Glaze in Gold on the crown
Step 5: Adhere the panel to a blank kraft colored card. Ink the edges of the card with black ink.
Step 6: Apply Pink Iridescent Creative Medium paste through a stencil onto panel. When the paste is dry, hand write down the side of image with an irRESISTible Pico Embellisher in Pewter. Let Dry.