This is a very versatile design that can be used with any themed sentiment for any occassion.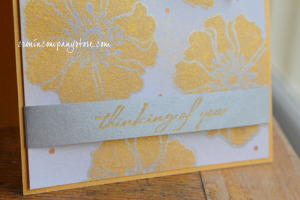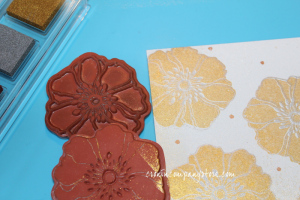 Begin by stamping the flower with Delicata Golden Glitz and then the flower edges with Silvery Shimmer.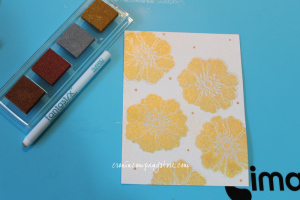 Using a Fantastix and Delicata Bronze Burst, add dots to the background and spray with Sheer Shimmer Spritz Gold. Let dry.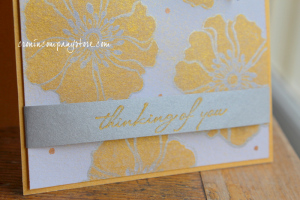 Stamp 'Thinking of You' on a strip of silver paper with golden glitz and clear emboss. Adhere to background.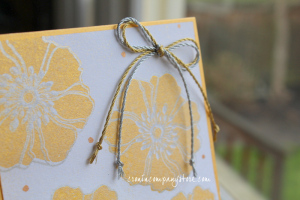 Using gold and silver metallic string, tie a bow and adhere to upper corner of background with a glue dot. Adhere flower card to gold cardstock to finish card.