Valentine's Day is right around the corner and I thought it would be fun to make a Steampunk card for my sweetie this year. The new Celestial Copper and Bronze Burst Delicata inks are perfect for making the gears stand out and shine on this card, the perfect addition to adding a bit of a masculine touch to a Valentine's greeting.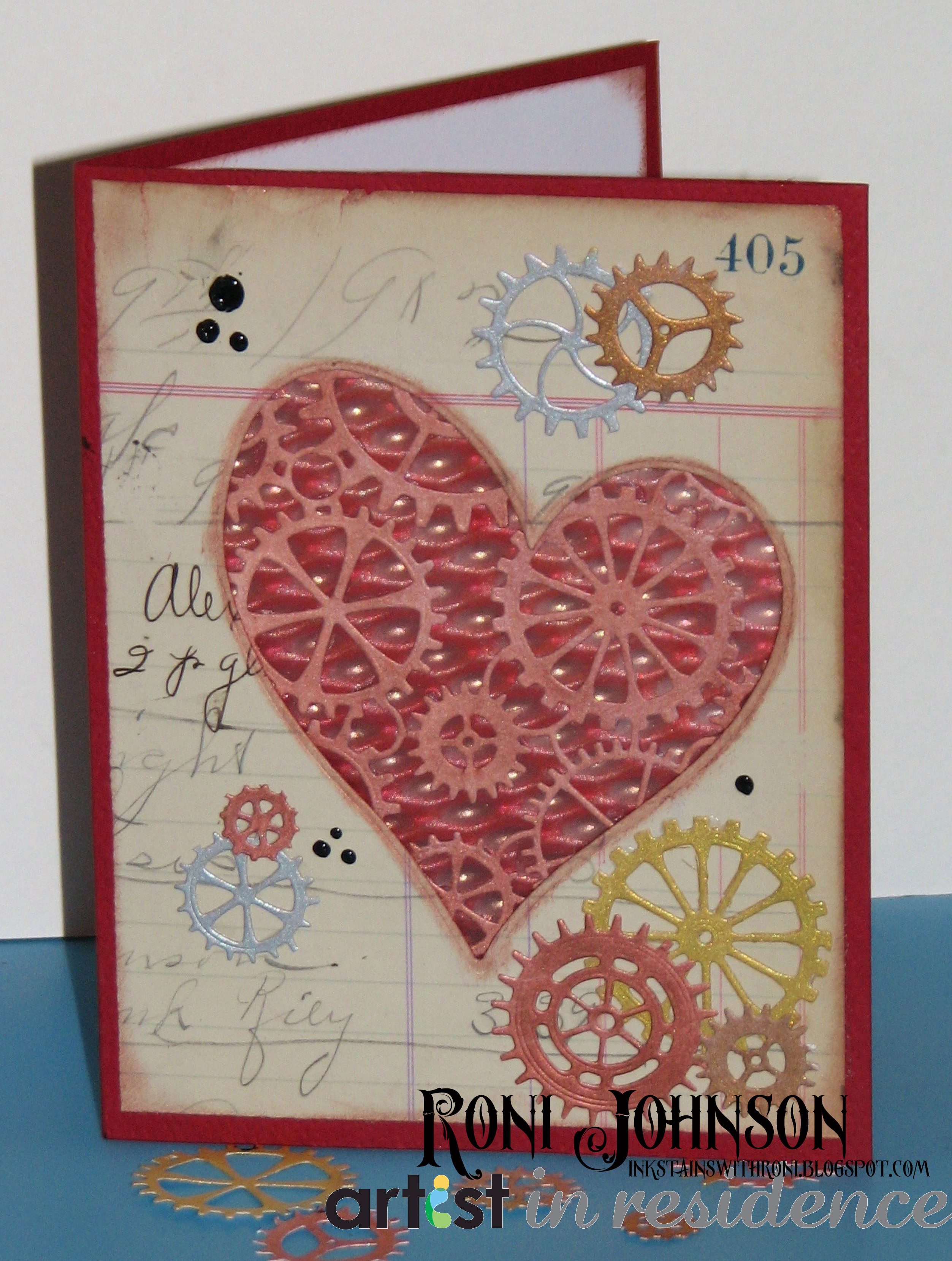 1. Cut two of the "Gear Assembly" die cuts from white cardstock.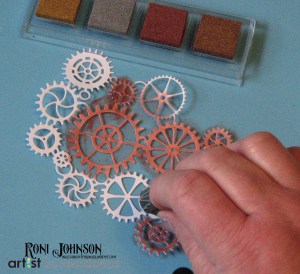 2. Use a Sponge Dauber to completely ink one of the die-cuts with Celestial Copper Delicata ink.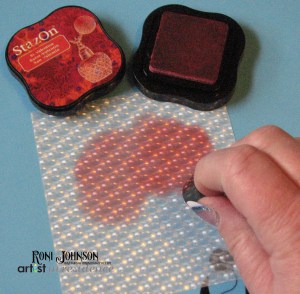 3. Cut a sheet of Prism Vertigo Film to 3.25" x 4"; apply St. Valentine's StazOn using a Sponge Dauber.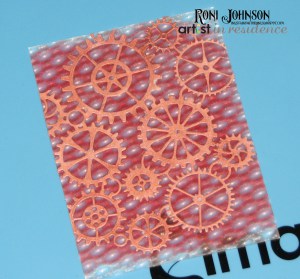 4. Glue the copper inked gear die cut to the Prism Vertigo piece; set aside to dry.
5. Cut a sheet of red cardstock to 5.5" x 12"
6. Score the cardstock at 3.25" and 7.75"; fold and crease to form an A2 card base (4.25˝ x 5.5˝) that has an extra flap on the inside of the card front.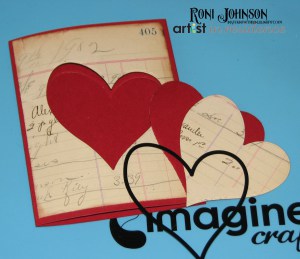 7. Trim a piece of vintage ledger sheet to 4" x 5.25".
8. Edge with Celestial Copper ink using a Sponge Dauber.
9. Glue the inked ledger paper to the front of the card base.
10. Die cut the card front using a heart die. This will create a window on the card front.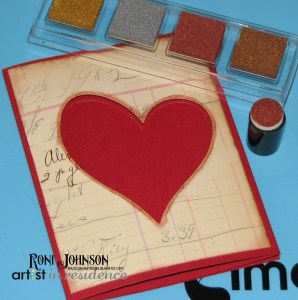 11. Edge the inside of the heart opening with Celestial Copper and a Sponge Dauber.
12. Insert the Prism Vertigo Film into the card front between the card front and flap; glue the flap shut.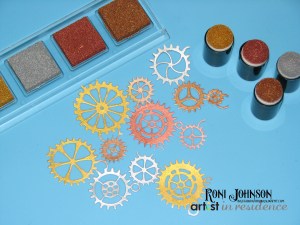 13. Cut apart the gears from the second Gear Assembly die-cut; cover the gears with Delicata Celestial Copper, Bronze Burst, Golden Glitz and Silvery Shimmer using Sponge Daubers.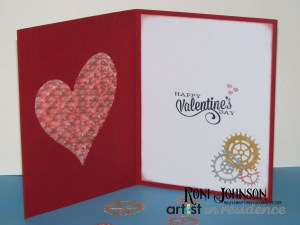 14. Cut a 4" x 5.25" white cardstock panel for the inside of the card.
15. Stamp sentiment with StazOn Jet Black ink; stamp heart trio using Celestial Copper ink.
16. Embellish the front and inside of the card with the extra inked gears.
17. Add a few dots of Tuxedo Black irRESISTible Pico Embellisher on the card front and let dry.