I love the look of white space on a card. I thought about the simple elegance of it and wanted to combine that with St Valentines Day for a card for my other half. But you cant have a card without a little bling and being a card for a man it must be a very little bling! That is where the fabulous GooseBumps came straight into my mind. I hope you enjoy my quick Valentine's project today.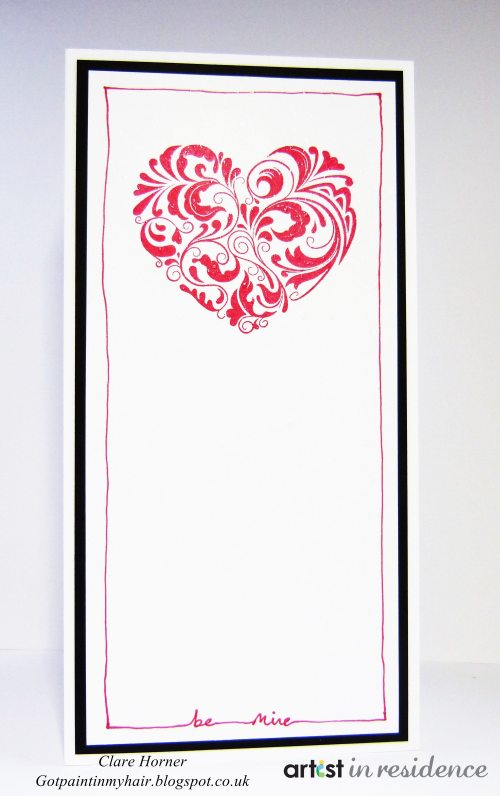 1. Cut a piece of white cardstock to 3⅝˝ X 7 ¾˝.
2. Cut a piece of black card to 3 7/8˝ x 8˝.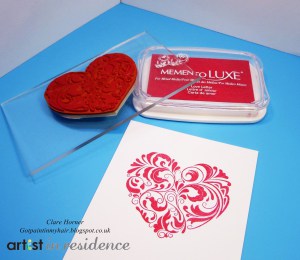 3. Stamp the Heat Flourish centrally at the top of the white cardstock in Memento Luxe Love Letter.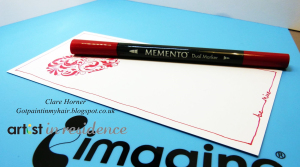 4. Doodle around the edge of the white card with Memento Marker in Love Letter. Write Be Mine across the bottom doodle.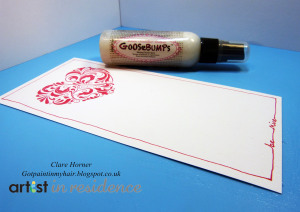 5. Shake the GooseBumps Shimmer well then lightly spritz the whole piece.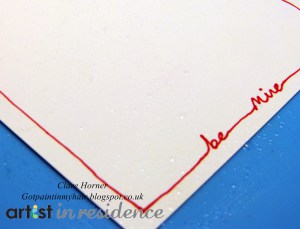 6. Once dry, mount onto the black layer of card.
7. Mount the whole piece onto the DL card base.