I love a fantastic background paired with a great sentiment. Sometimes that's all you really need to create a great card - not a lot of layers or patterned paper. You can make your inks work for you in so many different ways, so why not show them off?
When I created this card, I started with a background that follows a tutorial I shared on the IMAGINE Crafts blog. Watercolor backgrounds with Memento inks are super easy to do, and provide an excellent starting point for cards!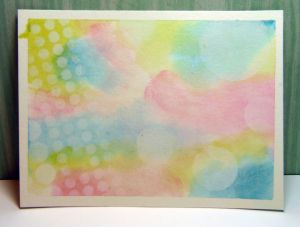 1. Create background using watercolor technique (shown in this tutorial).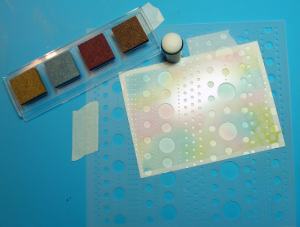 2. Use Sponge Dauber to apply Delicata Bronze Burst (part of the Delicata 4 set) ink through a stencil.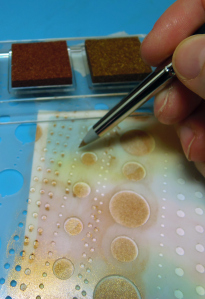 3. Use a Doodlestix Taper Point tip to apply Delicata ink in small circles that the Sponge Daubers may not cover.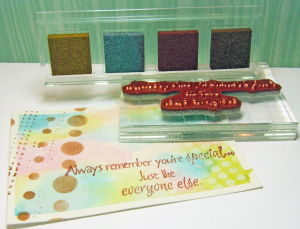 4. Stamp sentiment using Delicata Copper (also part of the Delicata 4 set) ink.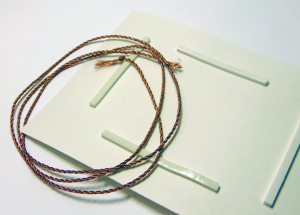 5. Adhere string in a circle using foam tape on the back of image panel.
6. Add sequins and enamel dots as desired.