irRESISTible Invitation
Create marbled texture and color for your next project with IMAGINE Crafts' line of craft sprays.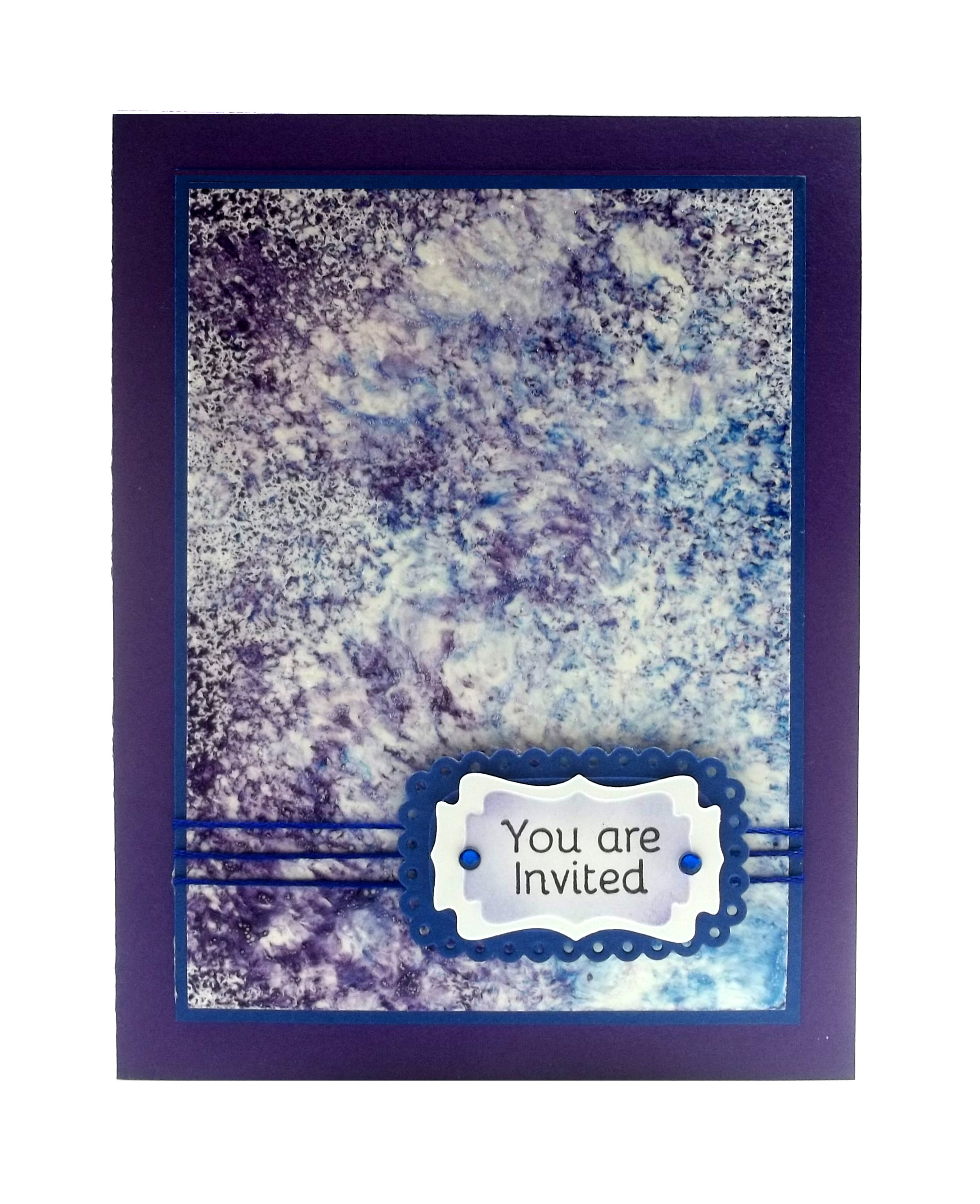 Spray white cardstock sized 4¼˝ x 5½˝ with GooseBumps, saturating the paper completely.
Spritz irRESISTible Grape Jelly and Danube Blue on top of GoosBumps while still wet.
With tissue, dab at the irRESISTible surface until you achieve the look you desire. Allow to dry.
Cut/emboss Petite Labels One tag with white cardstock, and with die cut remaining in template, stencil with Grape Jelly using a Sponge Dauber.
Remove tag from die and stamp sentiment with Tuxedo Black.
Adhere sentiment to card with foam squares, then add blue floss and finish your card.