Wheel Window Card
Who doesn't love a card they can shake?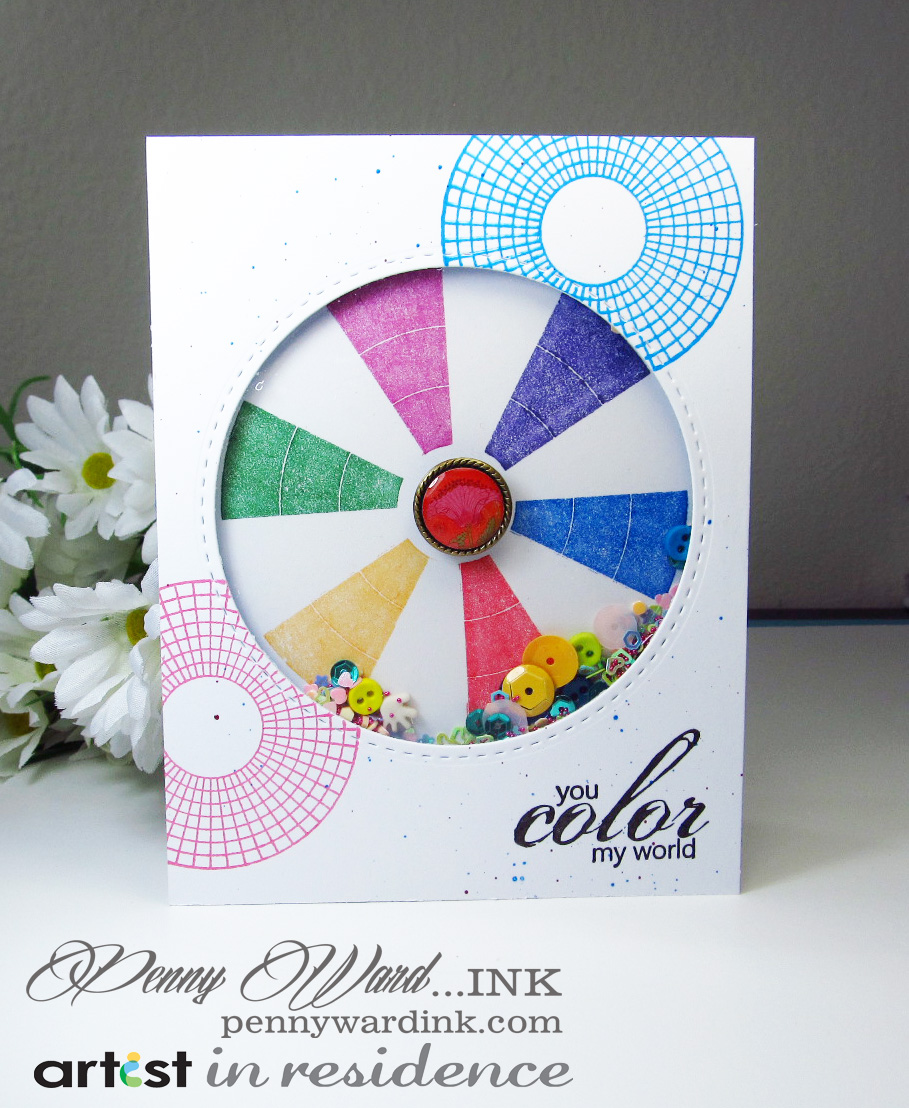 Make a base card from white card stock to measure 5.5 x 4.25" when folded.

Cut white card stock same size as base card. Die cut the next to largest circle in the center.

Stamp small color wheel with Bahama Blue and Rose Bud.

Stamp sentiment with Versafine Black Onyx.

Using irRESISTible, flick spots of color across the card front.

Adhere clear card stock to back of opening.

Apply Memento markers to color wheel stamp, then stamp onto white card stock. Die cut with largest circle die.

Die cut foam craft sheet two times with the large circle die. Trim and adhere to stamped color wheel.

Die cut two small circles for the center section. Add glass beads, sequins, buttons etc. to center area. Apply glue onto the foam ring and adhere card front. Attach brad to center of shaker panel.

Apply foam adhesive to the back of the shaker panel and adhere to card base.