I suffer from a nearly lifelong love of poetry. Okay, the suffering? Not so much. The thing I love about poetry is that a single, simple well­turned phrase can take me someplace far away. Such is the case with much of the poetry by Robert Frost, but especially with his poem, "Stopping By Woods on a Snowy Evening".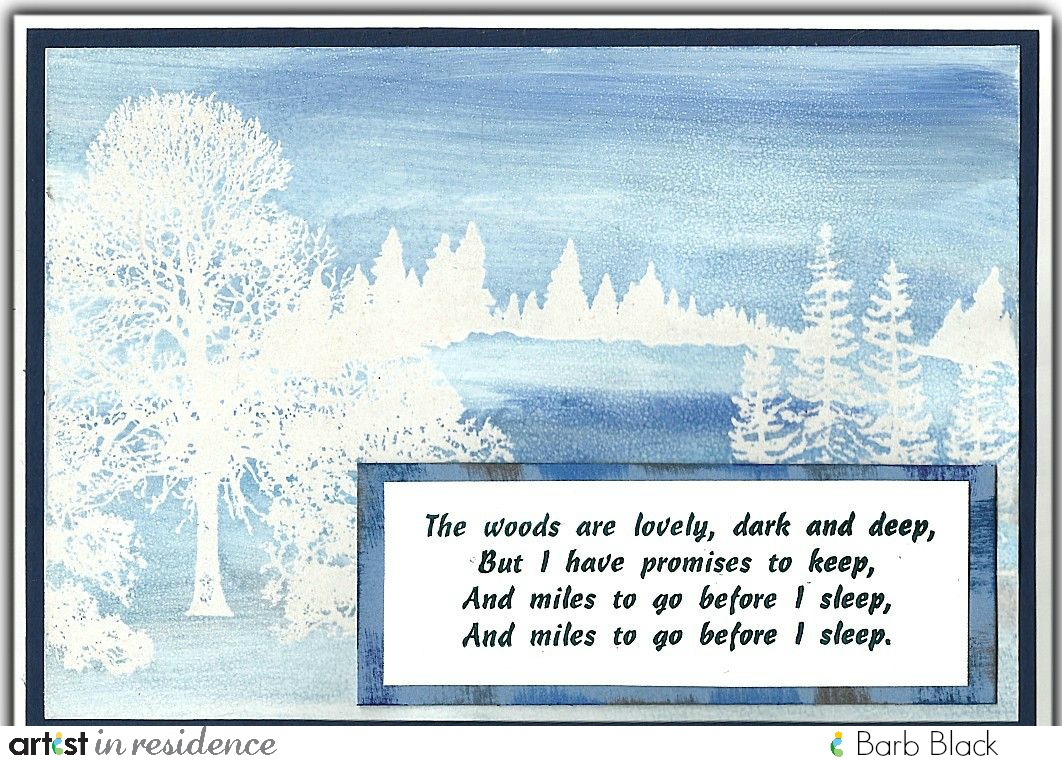 Directions: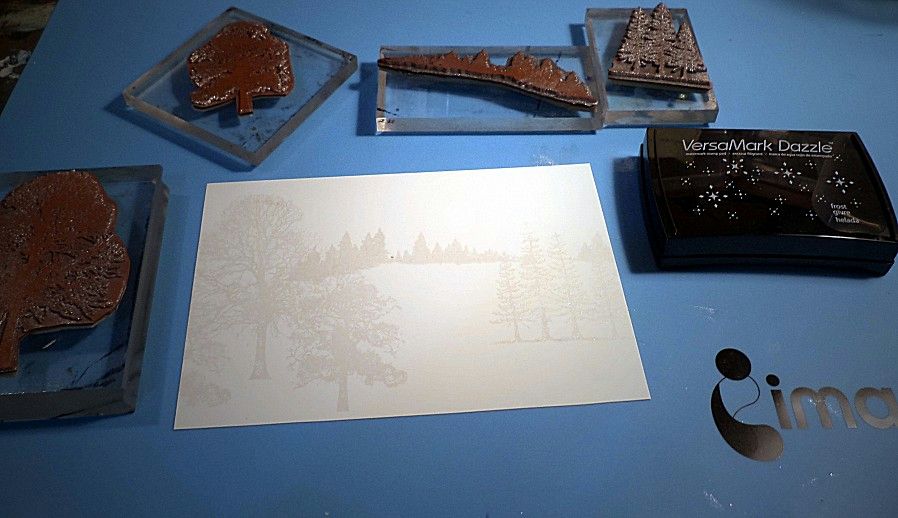 I began by stamping trees on glossy paper using VersaMark Dazzle to give the trees a shimmery, fresh snow feel. I sprinkled on clear embossing powder and heat set it.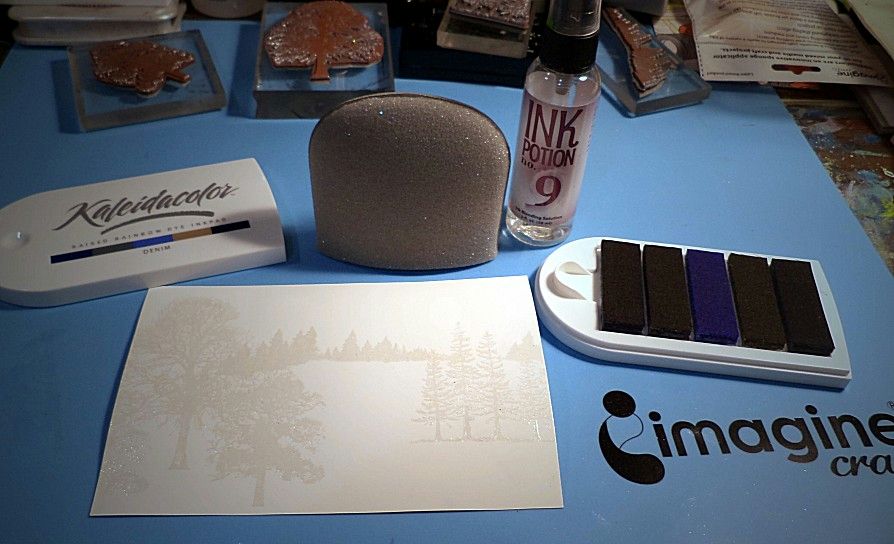 I sprayed the page liberally with Ink Potion No. 9.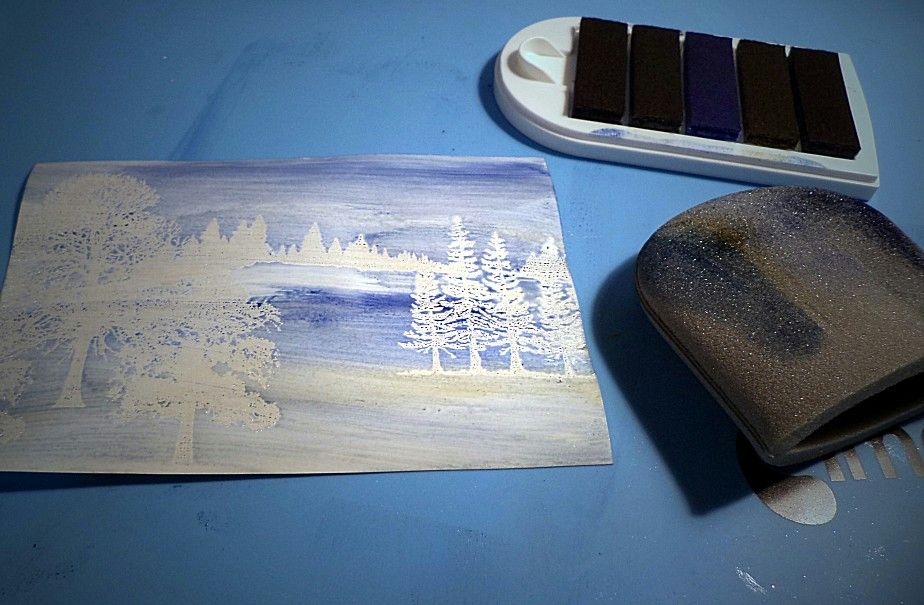 I used a Smudgee, which I inked with a Kaleidacolor ink pad and then swiped across the damp paper. I used a paper towel to wick up the extra ink from the trees.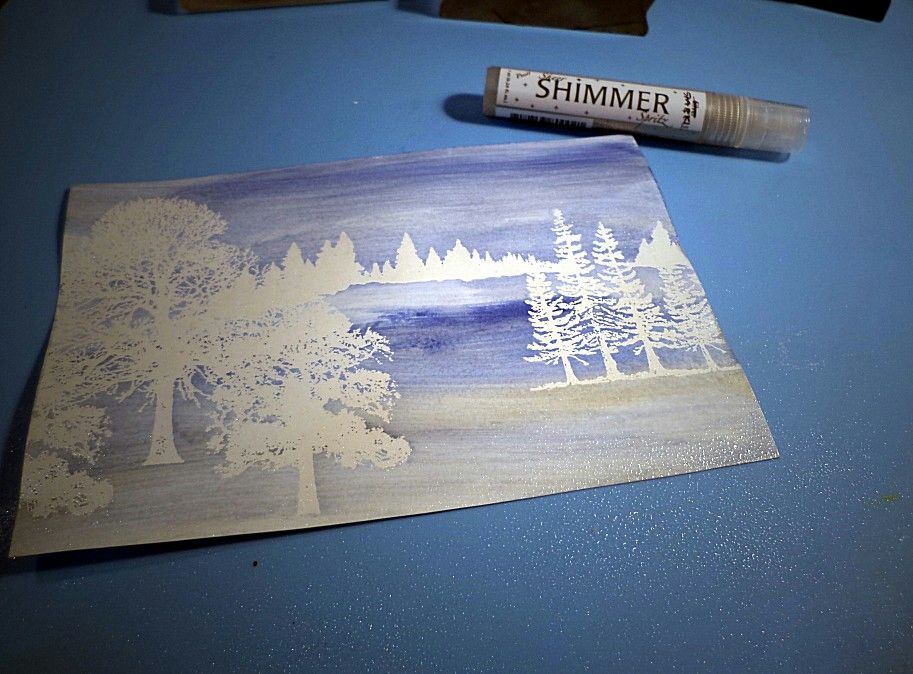 I gave the piece a good spritzing of Shimmer Spritz. Not only does the Shimmer Spritz add a little more sparkle to the piece, but it also breaks up the ink a bit and makes it look as though a light snow is falling.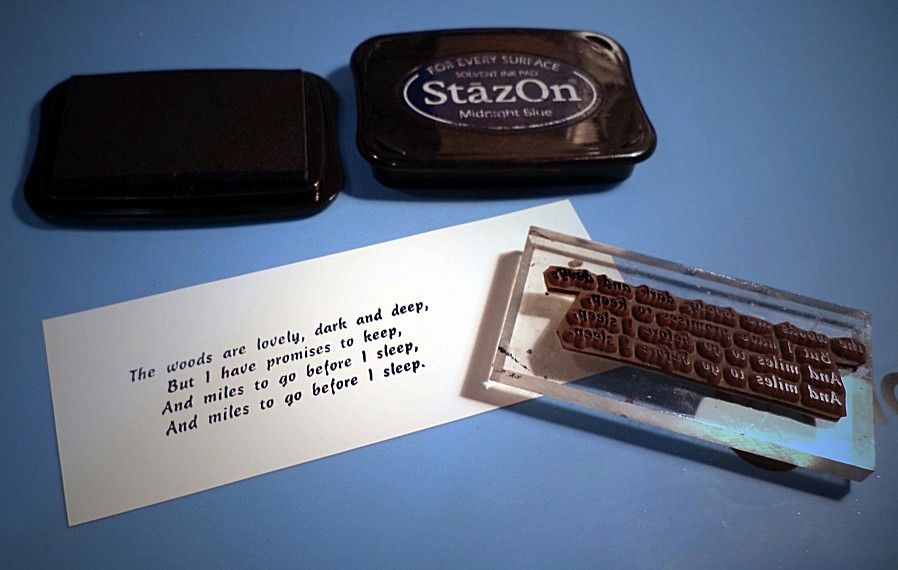 Using a piece of scrap glossy paper, I stamped the poem quote in StazOn ink. Then I cut the piece to the size I wanted.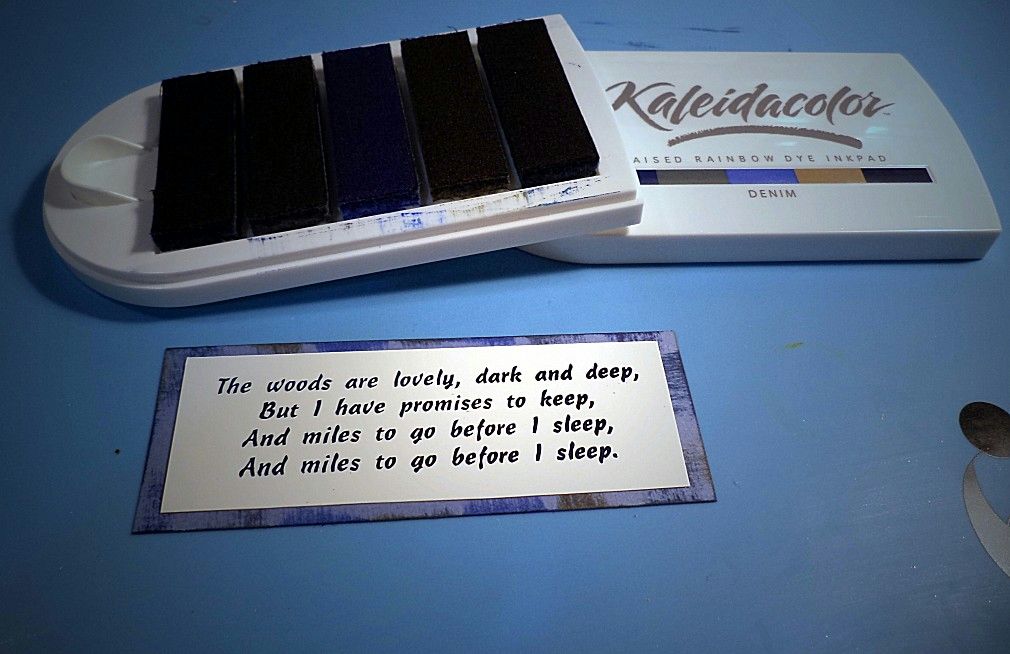 To outline the quote, I used a medium blue scrap of cardstock that I swiped across the Kaleidacolor ink pad. I glued the layers together before affixing them to my card base.