I live in the Northwest and one of my favorite things to see is snow layering the fir trees up in the mountains. Add a crisp moonlit night to the mix and it's magic! I managed to capture some of that feeling using stencils and Creative Medium.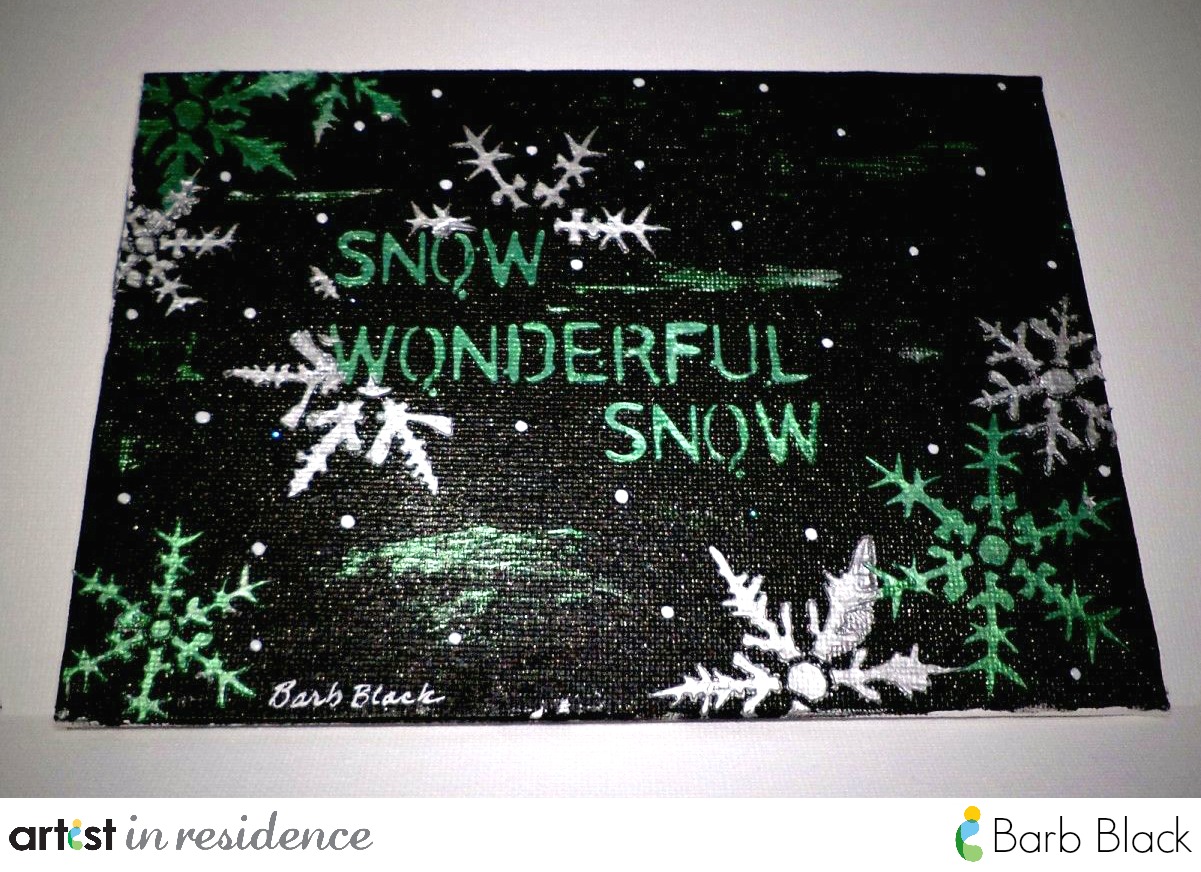 Directions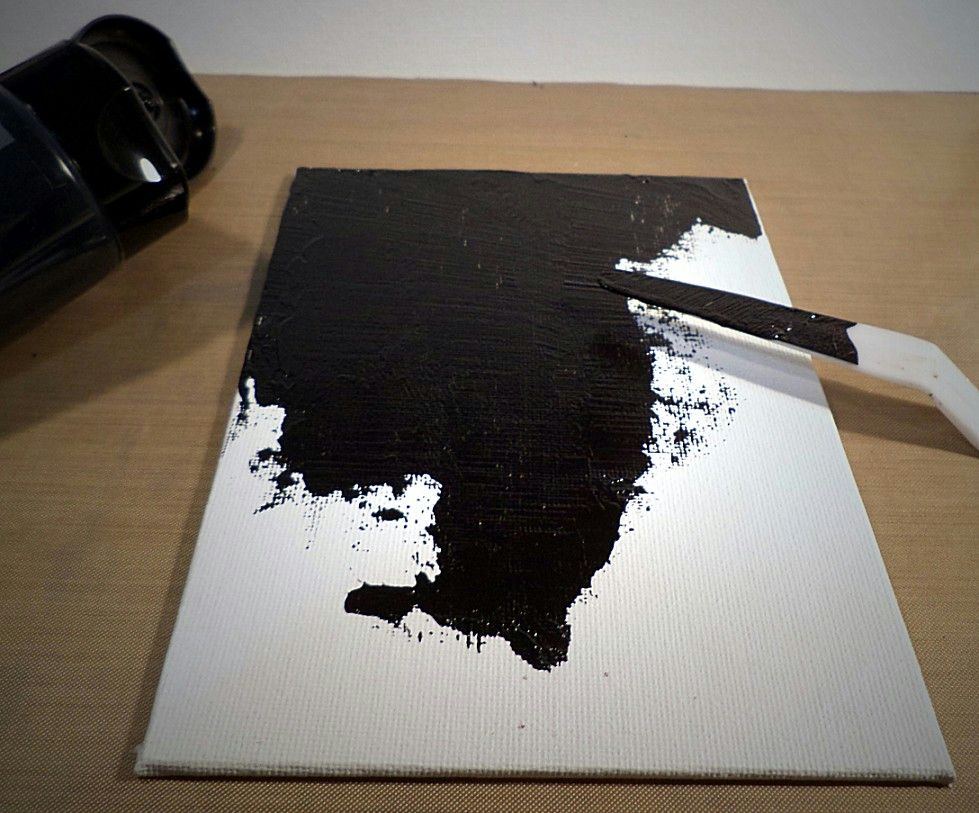 Step 1.
I began by using my palette knife to spread a coat of black acrylic paint on a 5 x 7" canvas panel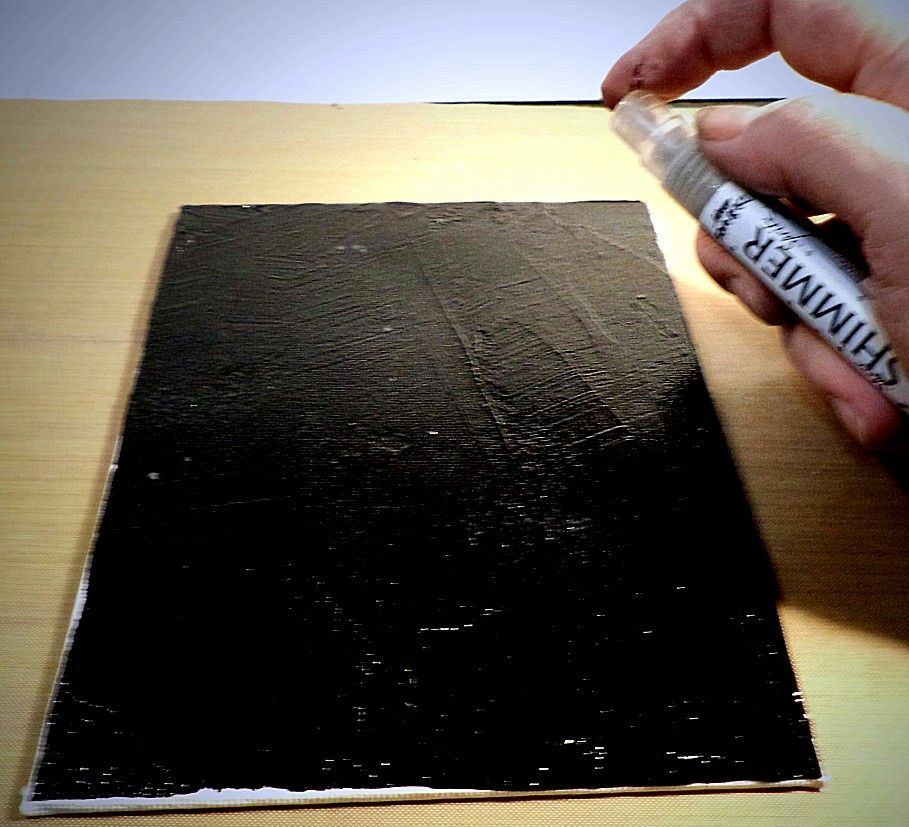 Step 2.
While the paint was still wet, I added a coat of Shimmer Spray Sparkle.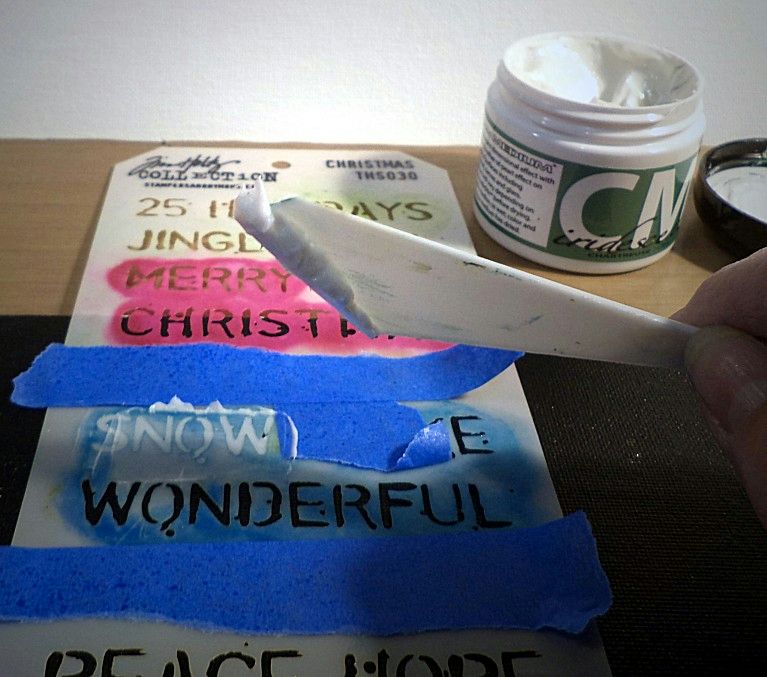 Step 3.
Once the background had dried, I masked off my stencil and began applying Creative Medium using my angled palette knife.
Step 4.
I waited for my initial stenciling to dry before applying other layers. You can see that the Iridescent Creative Medium kind of looks like paste when first applied, but once it has fully dried, it absolutely glows with color!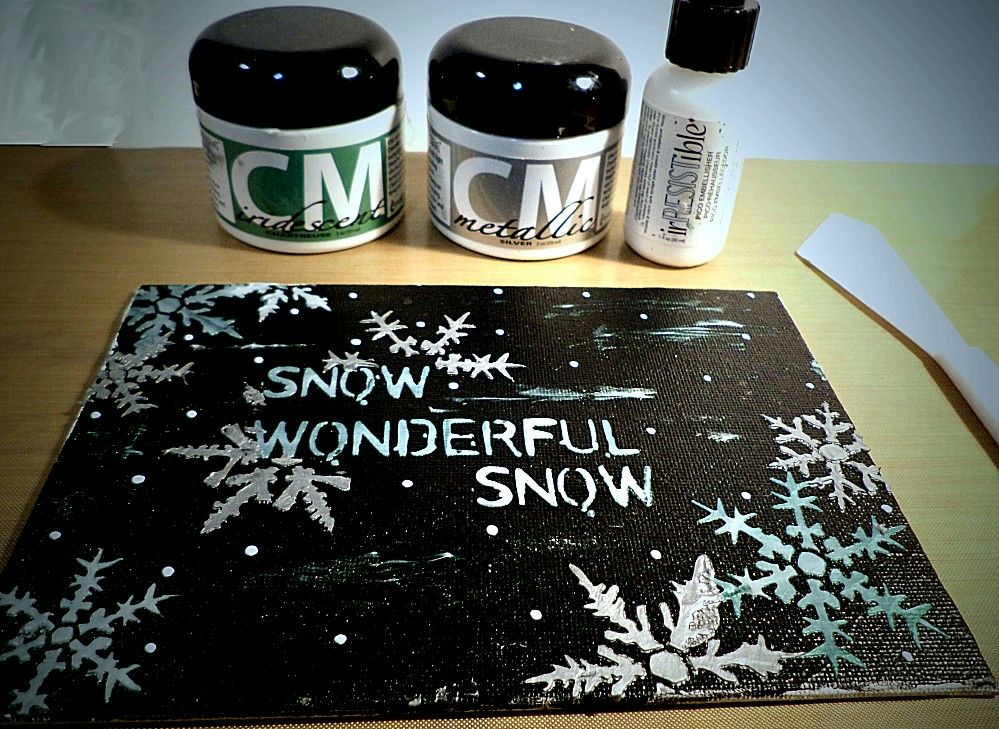 Step 5.
Once all the stenciling was done, I used just a dab of Creative Medium and, using my angled palette knife again, lightly scraped it across the piece. I also used my irRESISTibles Pico Embellisher to add dots of white. And with that, my piece was done!