Amplify! is such a versatile product. It is fun to heat it and watch it puff up but more importantly it can be used to give dimension and texture to whatever you're crafting.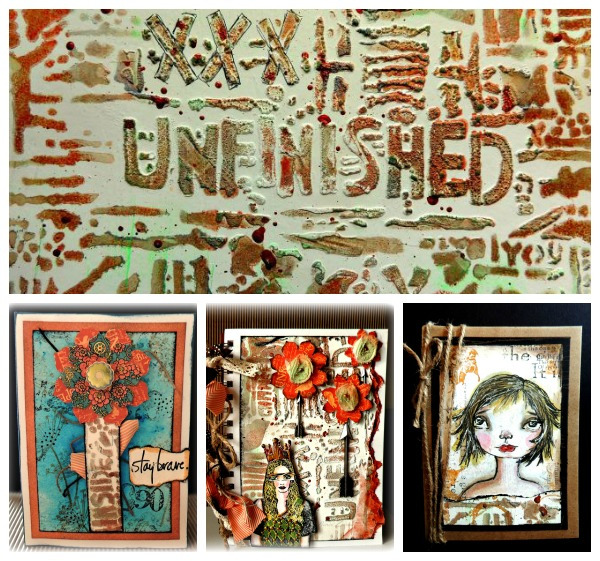 Directions:
Step One:
Place stencil on a piece of 140# water color paper, using a palette knife, apply a thin layer of white Amplify! Heat the Amplify with heating tool, it will puff up; allow to cool completely before proceeding.
Step Two:
Begin applying inks to surface of Amplify! Using an InkBlusher sponge applicator, begin dabbing Neon Orange, and then apply Neon Green on top of that. When these colors are dry start applying the metallic inks beginning with Silver, Gold, and then Bronze. Try not to put too much of the same color all over the piece, allow the green and orange to peek through.
Step Three:
Apply Delicata Celestial Copper ink on top of the mixture of metallic inks. Remove the wand from a bottle of irRESISTible Pico Embellisher in the Copper color and use it to flick the copper liquid all over the page. Flicking can be controlled by hitting the wand against your finger so small amounts are flicked at one time. Allow to dry completely.
Step Four:
The finished sheet can be cut up and used as a master board for projects or glued into an Art Journal (see below for more inspiration)