It is that time of year when casual gatherings in the backyard are the rule! Don't know what to bring as a host/hostess gift? This is a quick gift that shows your opinion and appreciation of the Master Griller. Check it out!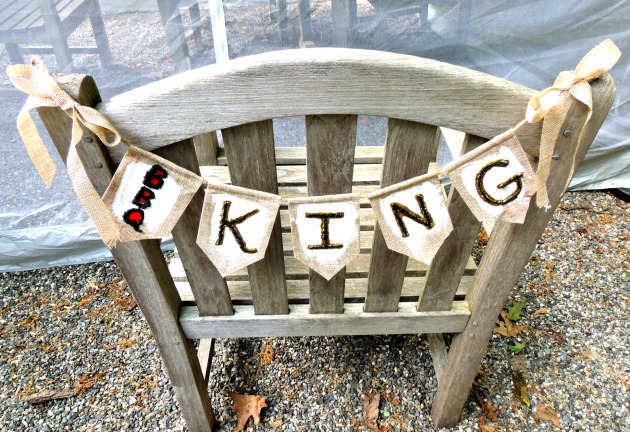 Directions
Step 1: Apply a small amount of gesso on each panel of a burlap banner. Dry. Using a Memento black marker began writing name on the dry, gessoed surface.
Step 2: Apply black Amplify! on top of each hand written word/letter. Heat each panel as you go, moving the heat tool quickly over the Amplify! The Amplify! will puff up immediately, take care not to scorch the panels during this process.
Step 3: When the Amplify! is set and has cooled off, apply StazOn Studio Glaze in St Valentine Red to enhance the words or outline each letter with StazOn Studio Glaze in Gold.
Step 4: Allow the StazOn Studio Glaze to dry completely before hanging the banner on the back of a chair.