After a long, cold winter here in New England the thought of Spring flowers is a little ray of hope and sunshine in all of our lives! This card shows how brilliant yet simple a Spring card can be created using a stencil and Creative Medium Metallics.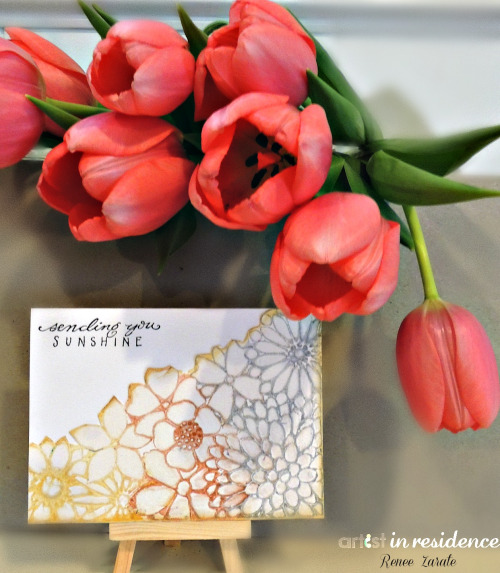 Directions: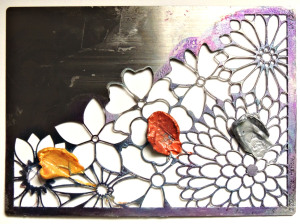 1. Place a stencil on a piece of watercolor paper. Using a palette knife, apply tiny amounts of Creative Medium Metallics on top of the stencil in different colors. Scrape the paste across the stencil for a very light coating.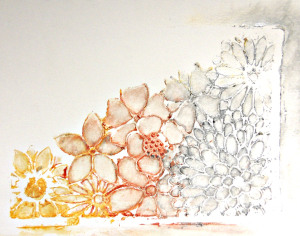 2. Lift the stencil straight up to prevent smearing and allow the paste to dry completely.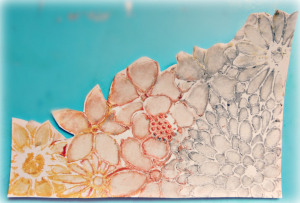 3. Cut off the excess paper leaving only the stenciled flowers.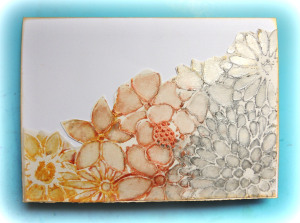 4. Glue the floral panel onto a blank A7 size card.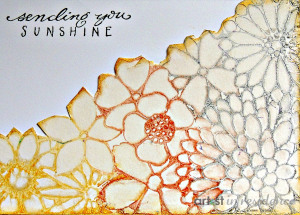 5. Stamp phrase onto card.