One of the hot trends in cardmaking now is Foil. So let's create our own foil look without the high price. Spend a few minutes making foil "sheets" to use in the future using Creative Medium -- so easy peasy!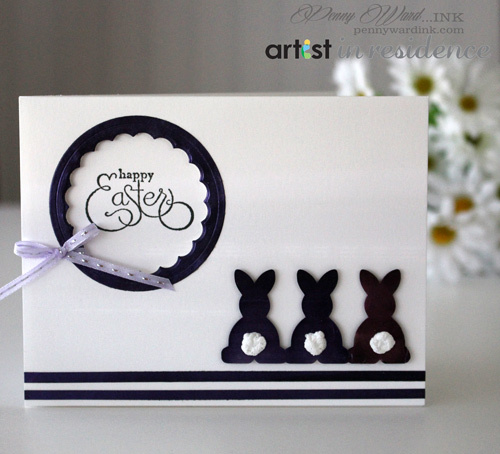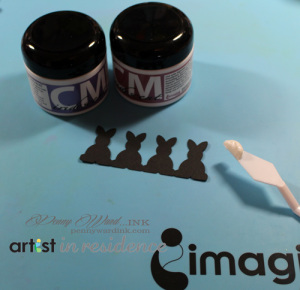 1. Die cut row of bunnies with Silhouette Cameo from black cardstock. Apply Purple and Pink Creative Medium Iridescent with a palette knife. Let dry.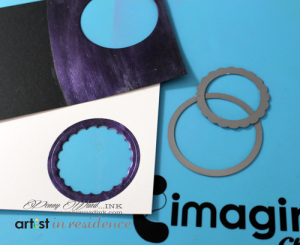 2. Cut a card base from white cardstock measuring 4.25 x 5.5 inches when folded.
3. Take large scrap of black cardstock and apply Iridescent Purple Creative Medium liberally across the surface and allow to dry.
4. Die cut circle then adhere to card front.
5. Die cut a scalloped circle (as shown) and layer on top of the circle.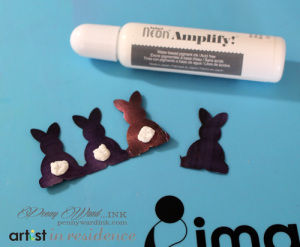 6. Apply a small circle of Radiant Neon White Amplify! to make bunny tails. NOTE: I cut off a bunny as it was too large for my project.
7. Puff tails with a heat gun.
8. Adhere to lower right of card front using foam adhesive.
9. From left over scraps of "foil" cardstock, trim two thin strips and add near bottom of card.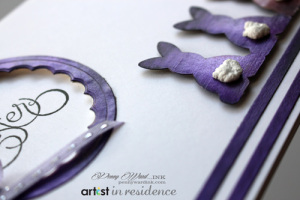 10. Stamp sentiment through scalloped opening.