It took me a little while to find the right design to incorporate the new Amplify product but once I did the texture and color were just perfect! Amplify Dandelions Pop on this Spring Themed Card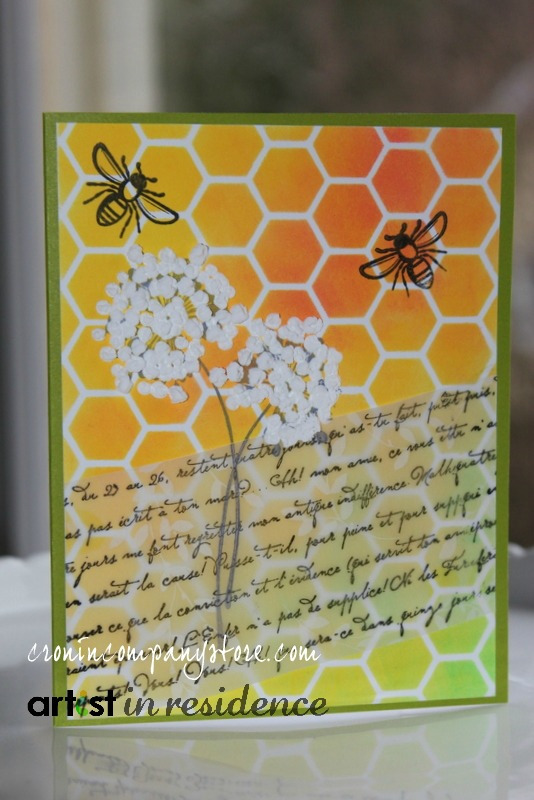 1. Cut a 4.25" x 5.5" folded card and a 4" x 5.25" flat cardstock.
2. Secure stencil to white cardstock to keep from shifting.
3. Using InkBlushers, cover the cardstock using various shades of Radiant Neon inks.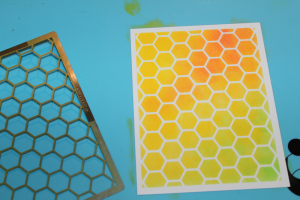 4. Remove stencil and let dry completely.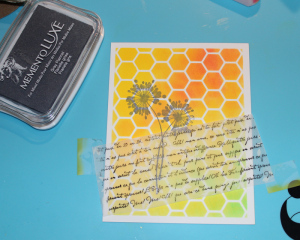 5. Using StazOn Jet Black, stamp script background on vellum strip and let dry.
6. Secure vellum strip to lower half of card and stamp 'bursting blooms' using Memento Luxe Grey Flannel, let dry.
7. Adhere vellum to the edges of card.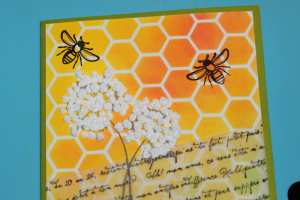 8. Using StazOn Jet Black, stamp bees in upper half of card.
9. Apply the Amplify White by dotting the full area of the dandelion and heat until the dots 'bloom', almost doubling in size.
10. Trim card edges and adhere to green background card.