Birthday CAKE
This card is so versatile, you can mix-n-match your favorite papers to come up with endless possiblities for almost any occassion.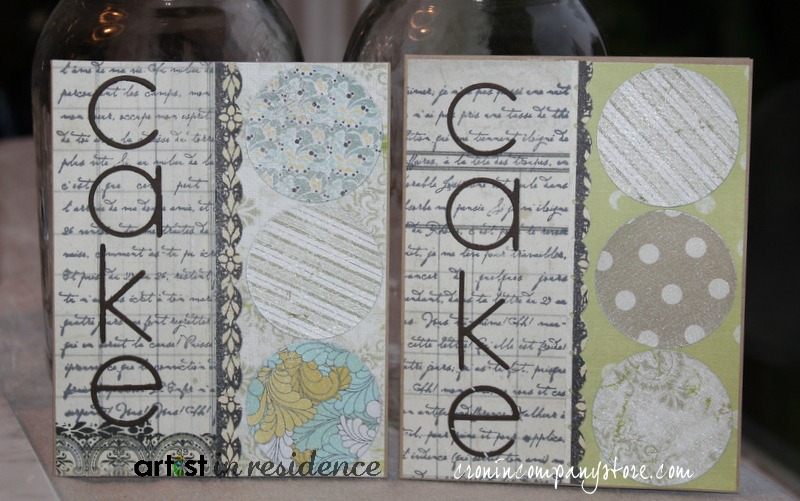 Cut 4.25" x 5.5" kraft cardstock; (1) 5.25" x 2.25" print cardstock; (1) 5.25" x 2.25" cream cardstock; (1) 5.25" x .5" print cardstock and scallop punch one edge; and punch (3) 1.75" circles.
Spritz Shimmer spray all 3 circles and scalloped edged strip; edge all pieces with Brilliance Starlite Silver.
Stamp cream cardstock with script background, adhere 'cake' letters vertically; adhere 3 circles vertically to print cardstock rectangle.
Build card - adhere 2 larger rectangle pieces slightly overlapping the middle; insert scallop strip down center of card and trim to 4" x 5.25". Adhere to card.