Enjoy the Journey Upcycled Card
Use your ephermera and paper scraps to get creative with this upcycling card idea.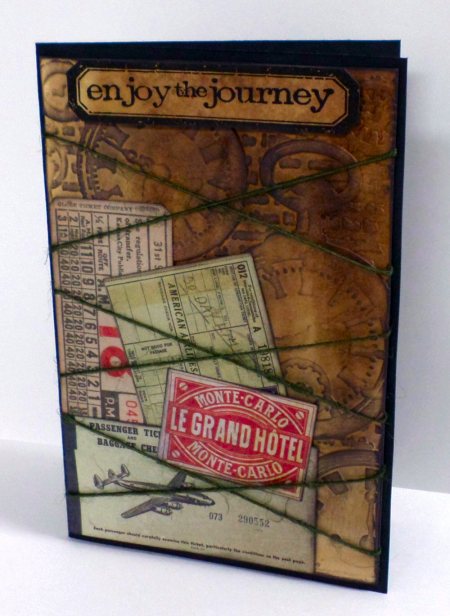 Antique white cardstock with Walnut Ink Crystals. Allow to dry.
Emboss with pocket watch embossing folder.
Highlight the embossed areas using Memento Luxe Espresso Truffle with a Jumbo Dauber.
Cut out embossed portion of the cardstock and edge with Espresso Truffle.
Edge all ephemera pieces with Espresso Truffle.
Assemble collage as desired with adhesive.
Wrap twine around card in a diamond pattern as seen above, attaching to the back of the card to give a "notice board" effect.
Stamp sentiment onto an excess piece of antiqued cardstock with VersaFine Onyx Black.
Mount collage onto black cardstock card base.