The new Iridescent and Metallic Creative Mediums are just AMAZING!! I made so many cards using various techniques and they all looked beautiful. I love the fact that the same color gives a totally different result when applied to dark or light cardstock.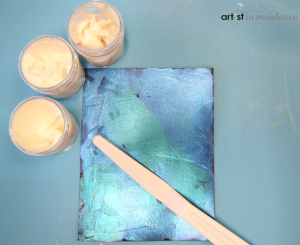 1. Apply Blue, Green and Turquoise medium, using the trowel tool directly onto a piece of black cardstock.
2. Let dry.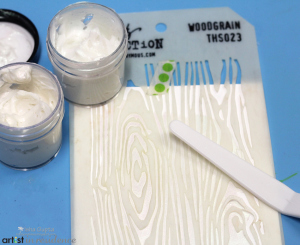 3. Apply chartreuse and pink Creative medium through the woodgrain stencil.
4. Remove the stencil and wash it immediately.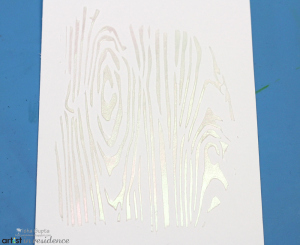 5. It looks like above once it's fully dry.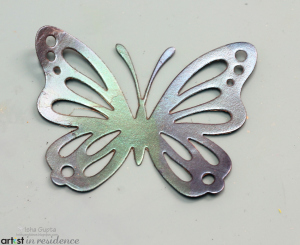 6. Die-cut a butterfly using the dry black cardstock to which we had applied creative medium in step 1.
7. Make card from blue cardstock. Adhere the white mat layer with woodgrain effect.
8. Adhere the butterfly using a bit of dimension in the center.
9. Stamp and emboss the sentiment using white embossing powder.