Home Decor with Pico Embellisher and All-Purpose Ink
Create your own home decor piece of art that will be the centerpiece of any room.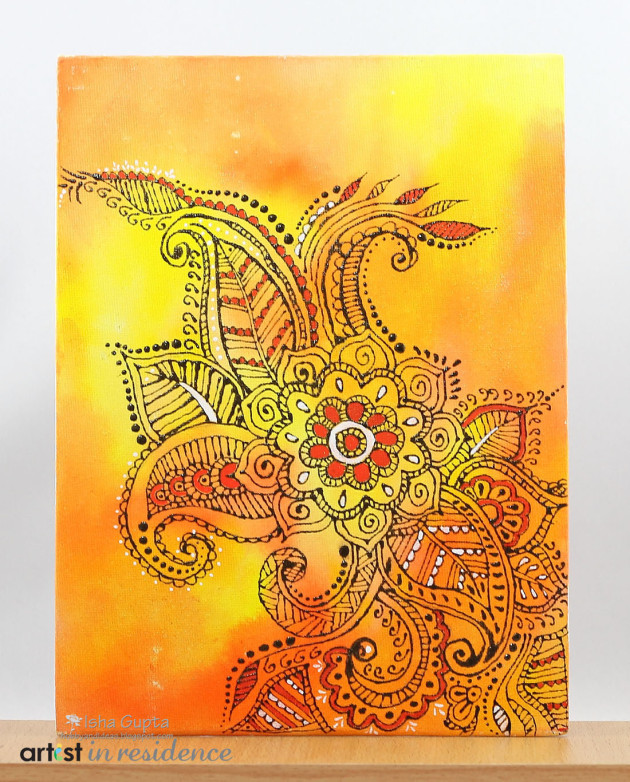 Spritz the canvas board using Ink Potion No. 9 (IP9).
Apply the All-Purpose Inks (API) randomly onto the canvas, dropping colors with an Ink Dropper from the bottle. IP9 will help them blend naturally but you can always use a brush to move some of the ink. Let dry.
Mix a bit of API Champagne Mist with IP9 and apply over the entire canvas using a flat brush.
Once dry, use the Bronze irRESISTible Pico Embellisher to create your design on the canvas. Let dry.
Color in detail areas of the design using Fantastix loaded with API colors as desired.