A Smile Is...
This card features a blending technique for beautiful results.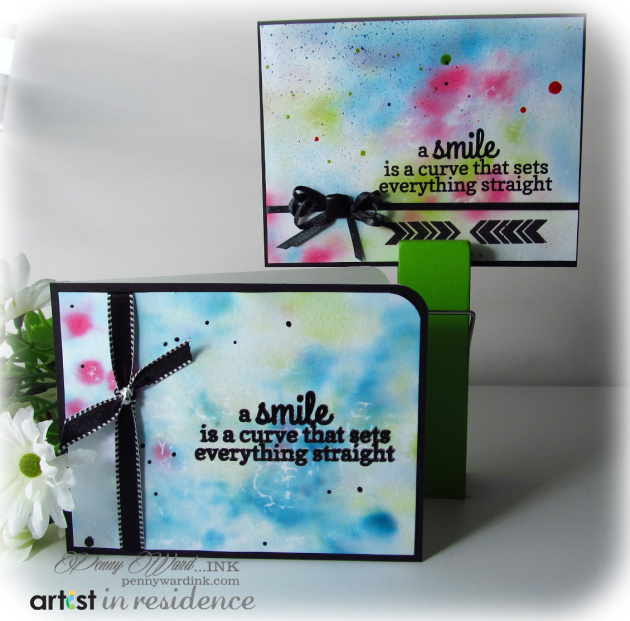 Cut card base to measure 5½˝x 4¼˝ inches when folded from white cardstock.
Cut black cardstock to the same dimensions and adhere to card base.
Cut a layering piece of white cardstock slightly smaller than the card base.
Place two drops of each reinker onto the baby wipe, scrunch together, then fold flat.
On the Craft Mat, lay the baby wipe over a white cardstock panel and brayer over it. You may have white spots depending if your baby wipe has a pattern on it – this just adds to the interest of the card!
After the colored panel has completely dried, stamp and heat emboss sentiment and/or geometric shapes.
Spritz with irRESISTible sprays and add Tuxedo Black Pico as desired.
Embellish with bows, chomp corner and attach this "watercolor" panel to the base card.