Mono-Printing with The Craft Mat and Fireworks Spray
Ever wanted to learn how to make mono-prints? Learn how to get creative with this fun technique using the IMAGINE Crafts Craft Mat instead of a Gelli Plate.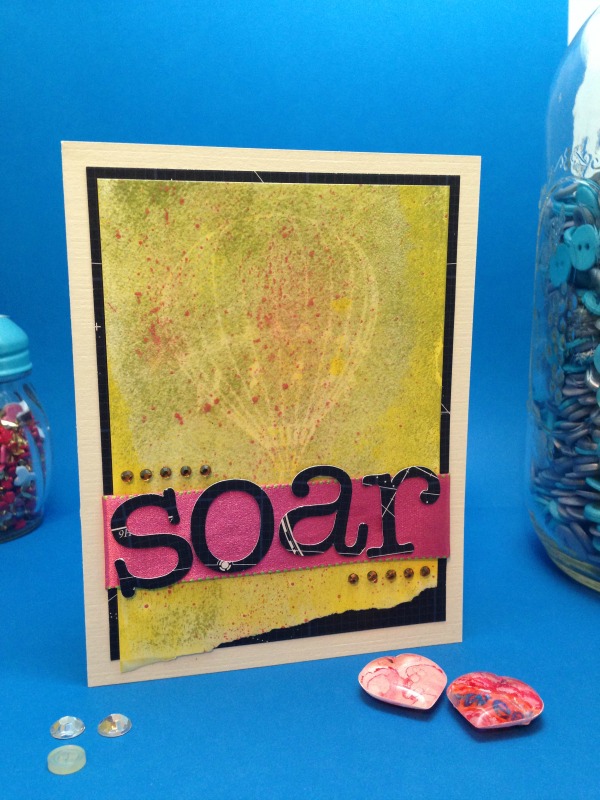 Create an A2 card base from Linen Cardstock and cut a mat 4x5.5".

Splatter cardstock with Fireworks! Craft Spray. Tip: Use a larger piece than you'll need, to allow for trimming and straightening.

Apply Electric Yellow and Pistachio inks directly to the IMAGINE Crafts Craft Mat.

Stamp an image into the ink.

Lay the cardstock down onto the craft mat. Gently press to absorb all the ink.

Coat the inked area with Clear Embossing Powder and heat to melt.

Trim your background piece and/or tear the edges and apply to card. Tip: Since most of the patterned mat won't be seen, use it to die cut letters to match.

Embellish with ribbon, bling, and a sentiment.