I like to think outside the so-called box. Anyone can work on a puzzle—but a wearable puzzle, now that's a challenge. So here you have a fun, colorful way to wear a puzzle and look stunning while you do.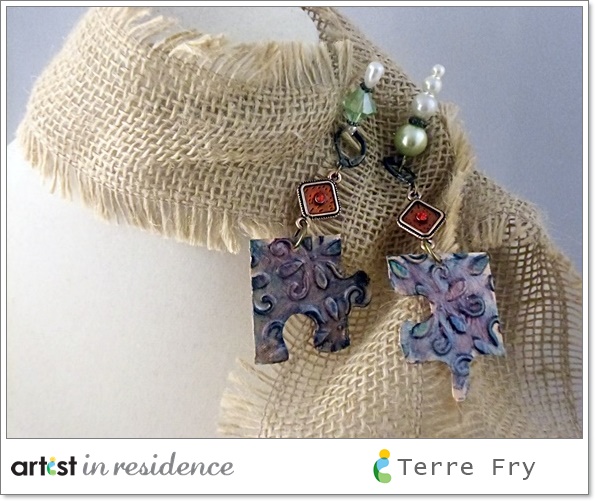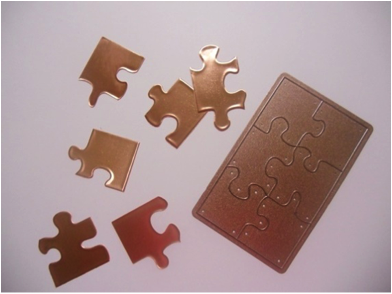 Step 1
Die cut your copper metal sheet using a puzzle die.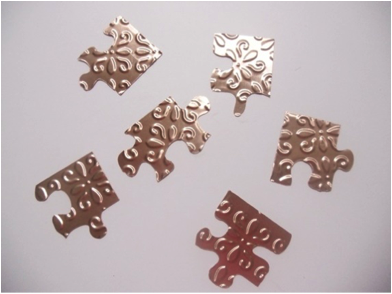 Step 2
Emboss the puzzle pieces using an embossing folder.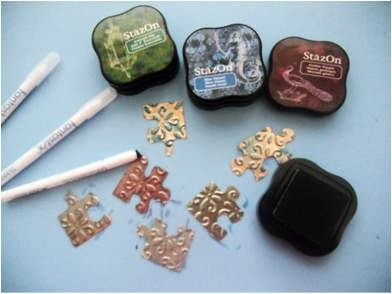 Step 3
Add your first color to your copper puzzle pieces using StazOn with a Fantastix bullet tip tool. Apply a thin layer of GlazOn, this will seal the first layer of color so you can add additional colors.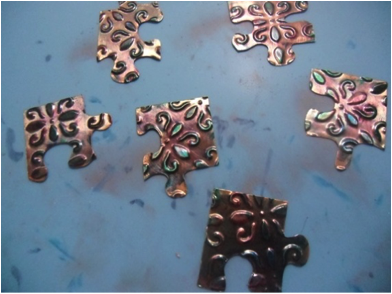 Step 4
Repeat Step 3 with the other colors of a StazOn. Remember to add the GlazOn coat between each color or they will blend together. Clean up your Craft Mat work area with StazOn All-Purpose Cleaner.
Step 5
Punch holes in your copper pieces. Add a jump ring and attach to your earring stem.