I love the scent of gingerbread baking on a cold, frosty day, so I wanted to evoke that feeling in an art piece. I also think that red and green are kind of overdone during the holidays so in keeping with the gingerbread idea, I decided to stick with that color scheme too.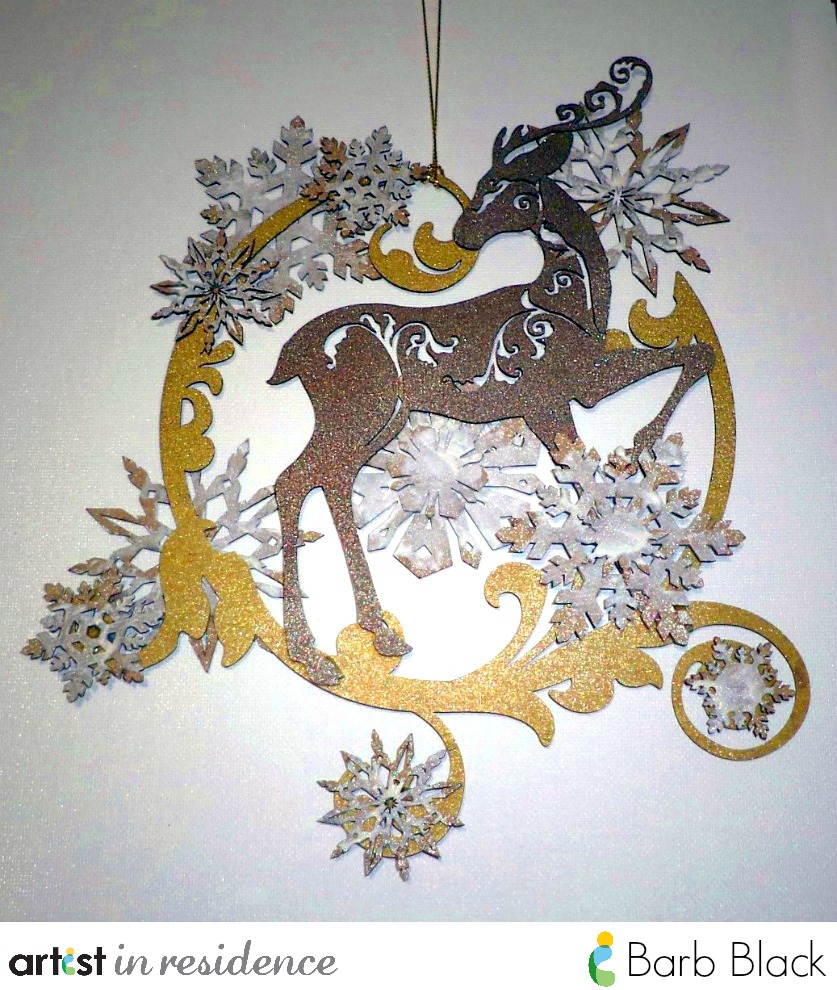 Directions: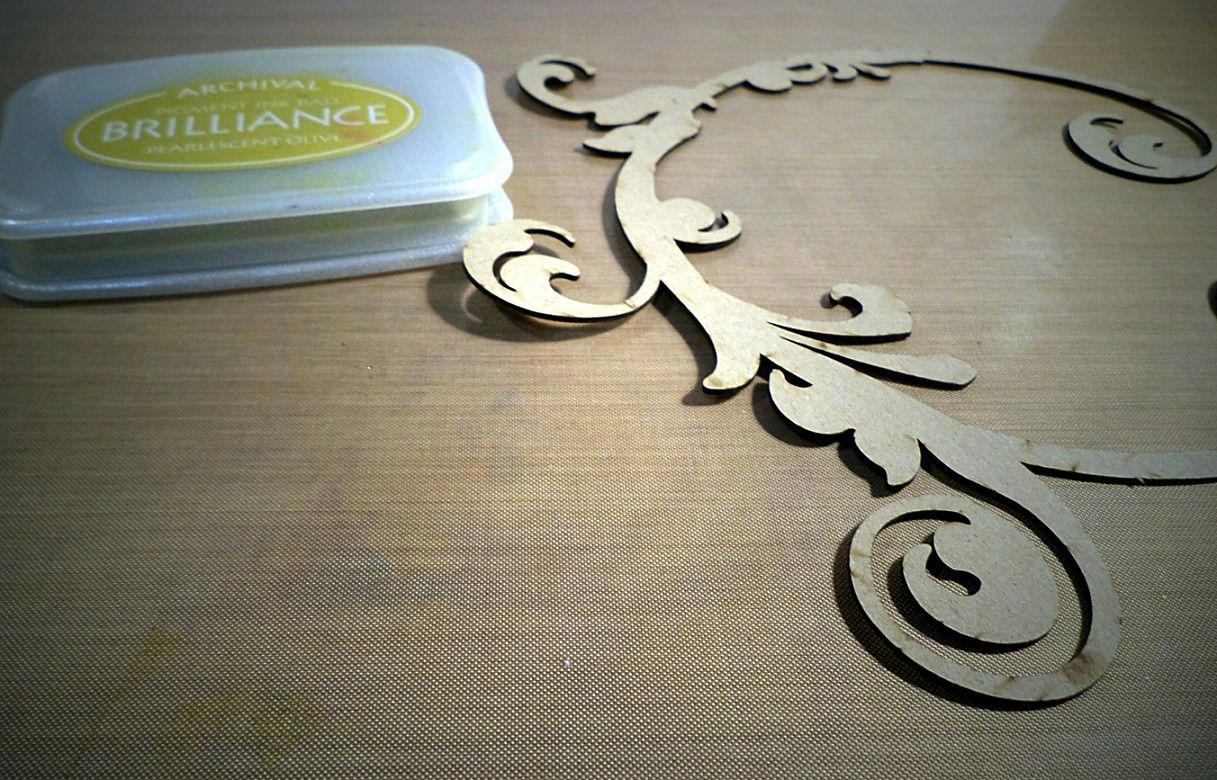 Step One:
I began by selecting a few pieces from my stash of laser cut chipboard. I chose a flourish piece for the base of my project.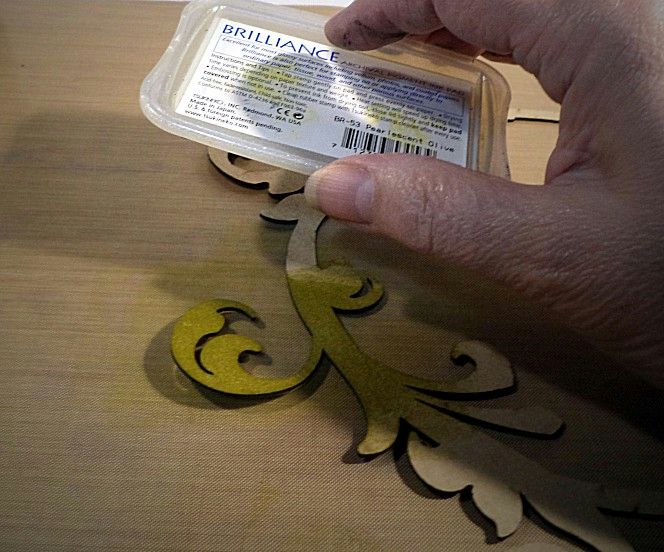 Step Two:
To coat my wreath, I applied Brilliance ink directly to the chipboard by mashing my ink pad onto it.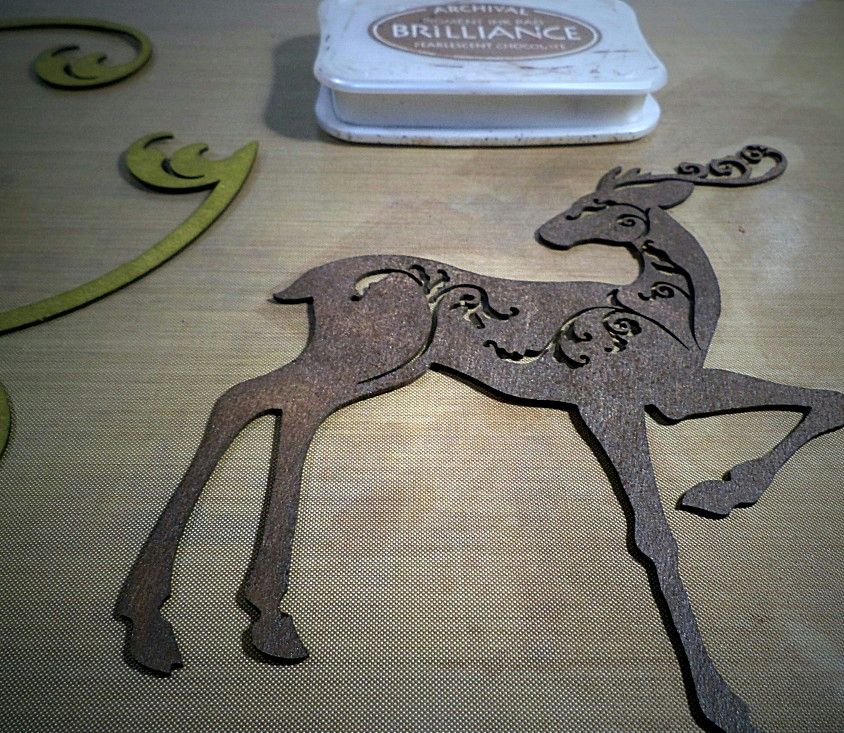 Step Three:
I used the same technique to color the deer in a different shade of Brilliance. I chose the Brilliance inks because I wanted to add some sparkle that would mimic sugary cookies.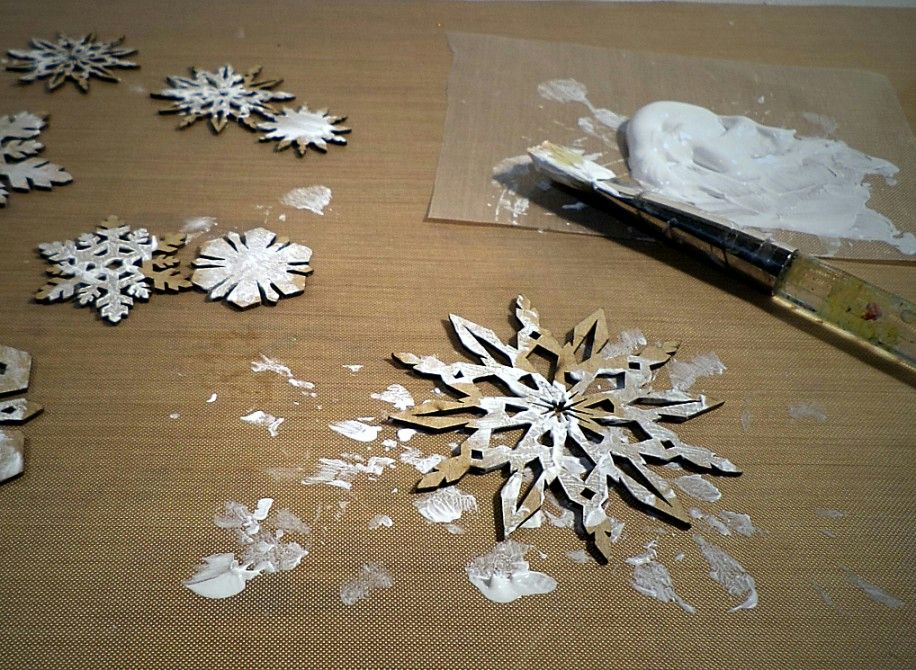 Step Four:
I used white acrylic paint to partially coat the snowflakes. I left some of the brown chipboard exposed to give it a more organic feel.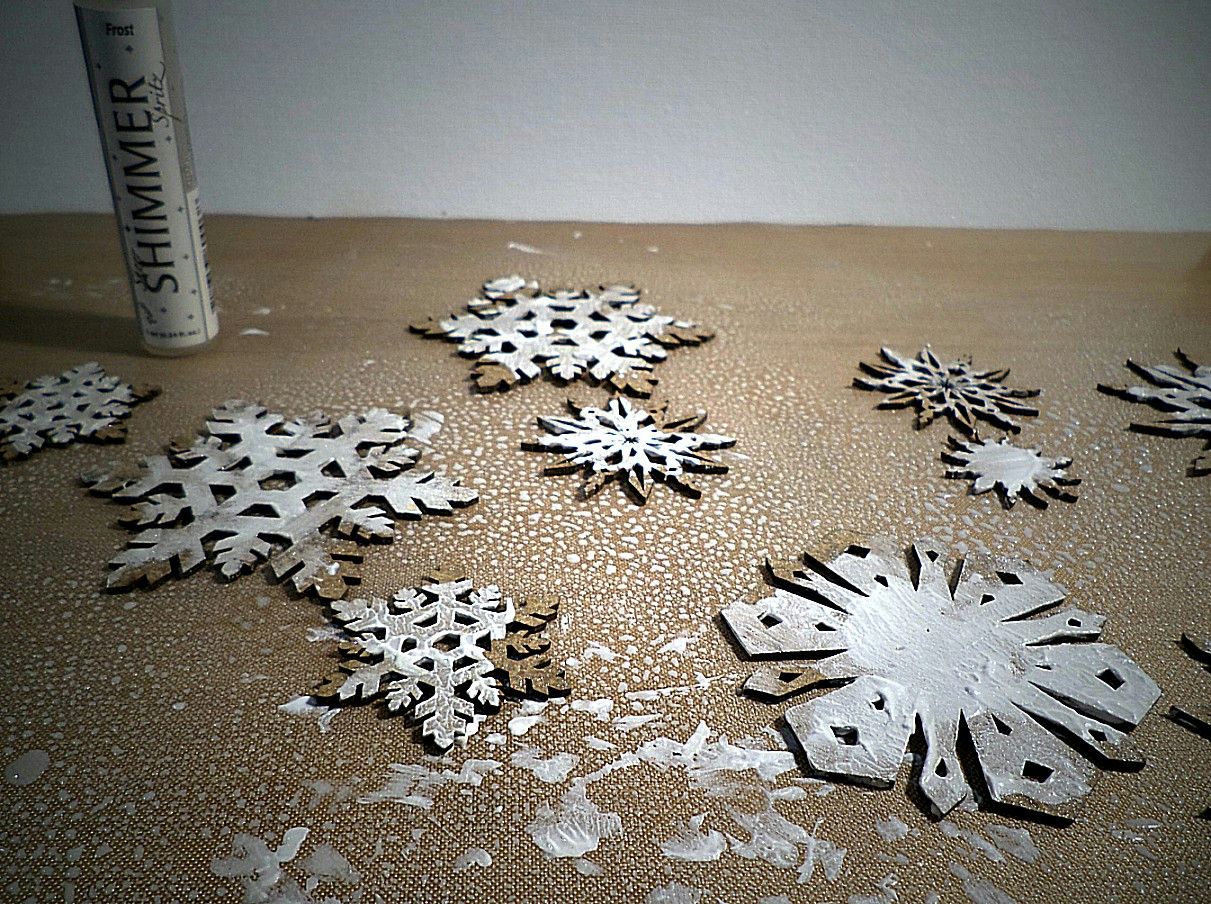 Step Five:
To really make the snowflakes sparkle, I liberally sprayed them with Shimmer Spray. As soon as they were dry, I glued everything together and added some thin gold braid to hang it with.