The problem with moving to a new home, one of the problems I should say, is finding new locations to put things. I like to know where my keys are so I don't waste time looking for them when it is time to go and I'm already running late! I decided this small canvas would be just the thing, not only is it pretty but so useful! I can hang my car keys on it the minute I walk in the house.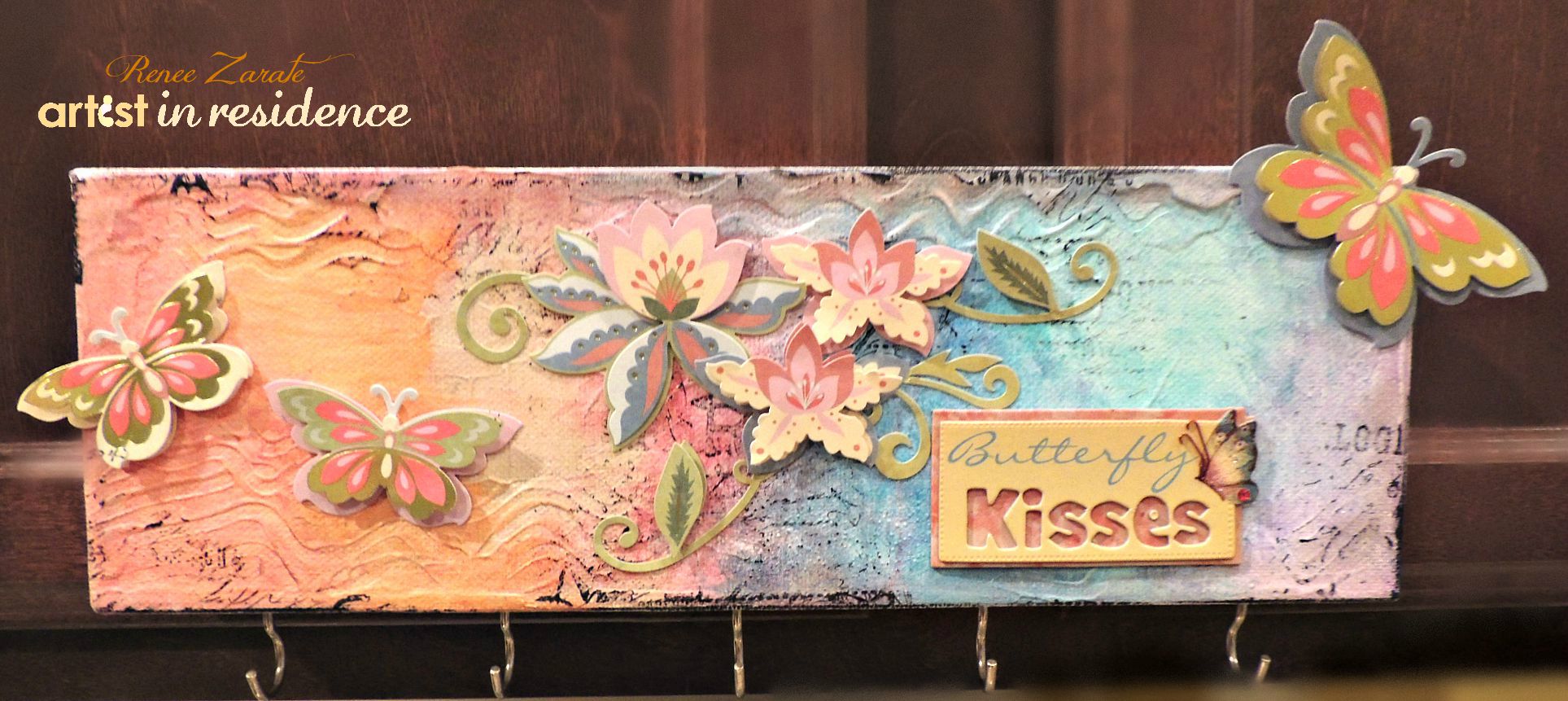 Directions:
Step one:
Paint a thin layer of white gesso onto a small canvas. While the gesso is wet use a Doodlestix to create patterns and textures on the canvas. When the gesso is dry begin to apply different colors of Studio Glaze to your craft mat then with an InkBlusher to the rectangular shaped canvas blending with a little water if necessary. Allow the Glaze to dry between each application of color, you can use a heat tool if desired.
Step two:
Choose stickers and ephemera to apply to the canvas.
Step three:
Add some stamping to the edges of the canvas and to the front of canvas.
Step Four:
This can now be used as is, a canvas to hang or hooks can be added at the bottom to create a key holder for the wall.