There are so many occasions to make and give masculine cards. A friend of ours recently had a baby and the new Dad would certainly enjoy knowing he was not forgotten in all of the excitement! See this masculine card project.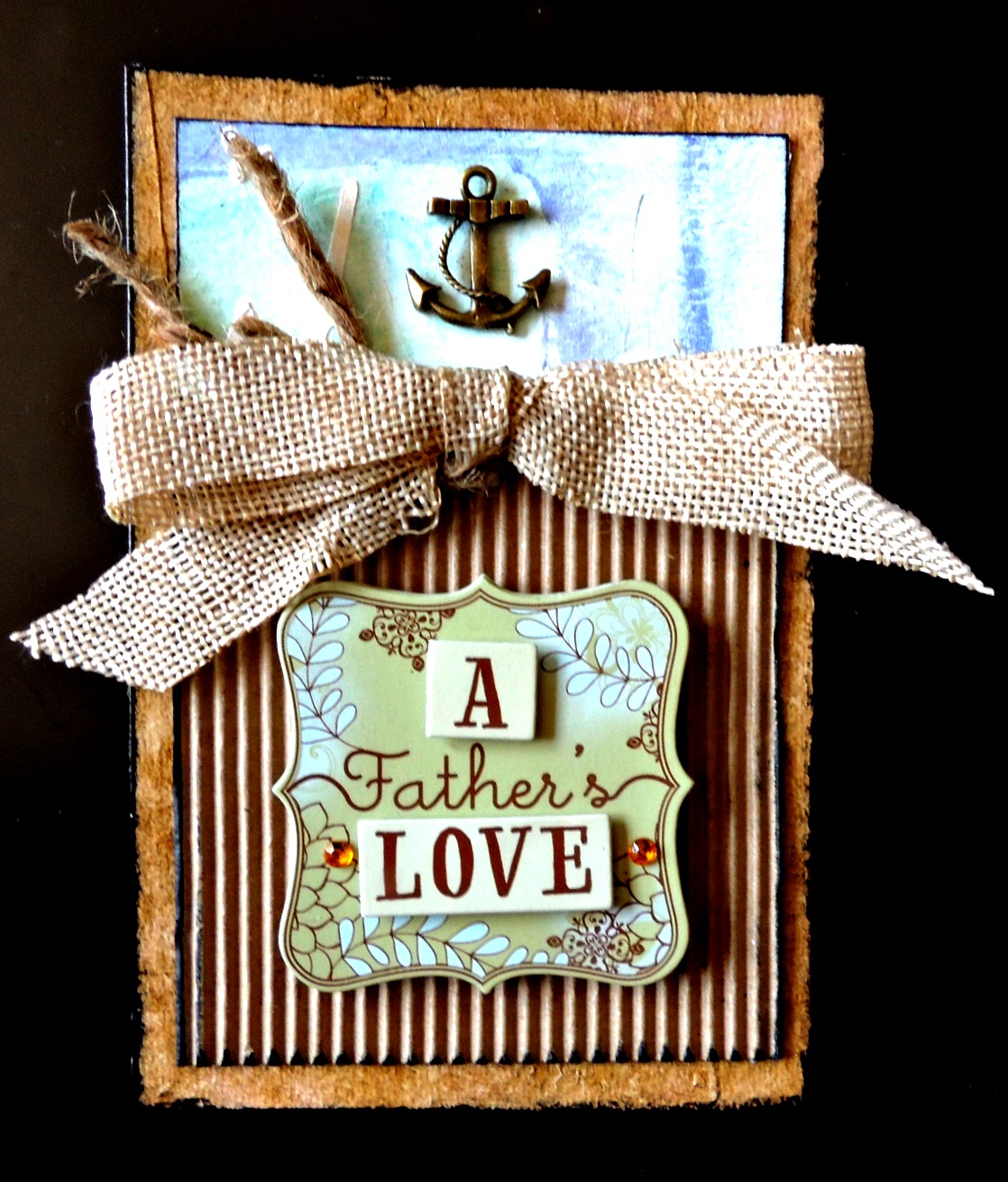 Directions:
Step 1: Fold a piece of Kraft colored paper to make a card that measures 5" by 6 ¼". Ink the edges with black ink.
Step 2: Cut a piece of gessoed watercolor paper to measure 4" by 6". Apply StazOn Studio Glaze Spiced Chai and Ganache colors to the paper and blend with a baby wipe.
Step 3: Assemble components for the card, a burlap bow, a piece of corrugated cardboard cardstock, a scrap piece of colorful master board cardstock, stickers, twine and metal embellishments.
Step 4: The paper components have been cut to measure 5 ½" x 3 ¾" when glued together. Adhere the two pieces of paper to the glazed panel. Ink the edges of the panel with black ink, dry.
Step 5: Adhere the metal anchor, the twine and the bow to the panel.
Step 6: Adhere the sticker/phrase to the lower center portion of the panel.
Step 7: Using a strong adhesive attach the entire panel to the prepped Kraft colored card.