Anything and everything metallic is trending right now and it just looks soooo good on a card! This would make a wonderful snail mail greeting for any occasion, just change the sentiment.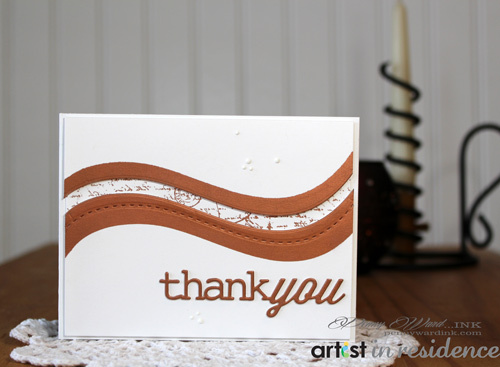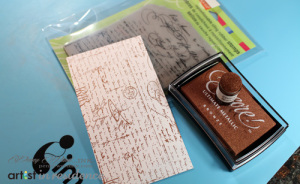 1. Cut white cardstock to 4.25 x 11 inches, fold in half to make card base.
2. Cut a small panel of white cardstock to 3 x 5.25 inches and stamp image with Encore Metallic Bronze. Adhere to center area of card base.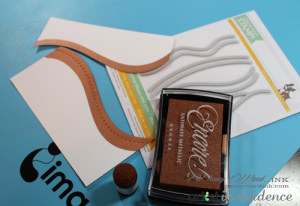 3. Cut a piece of white cardstock 3.5 x 5.25 inches.
4. Die cut as shown. Die cut a second set from scrap cardstock to use as a mask.
5. Mask curved edges and ink with Encore Metallic Bronze.
6. Adhere to card base with foam adhesive leaving a small opening in the center.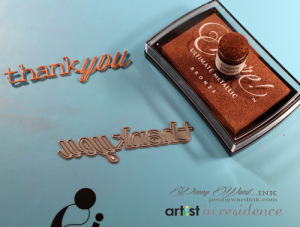 7. Die cut greeting three times from white cardstock.
8. Stack and adhere the pieces together.
9. Ink with Encore Metallic Bronze and adhere to card front.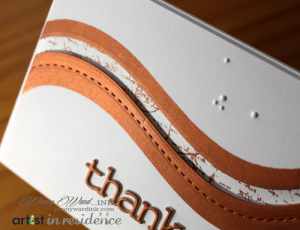 10. Finish card by adding irRESISTible Pico Wedding Dress dots as desired.