With watercoloring being such a hot trend right now, I decided to use StazOn Studio Glaze instead of paints and see what happens. What I ended up with was this beautiful creation with colors that blend nicely and once dry there is a subtle sheen.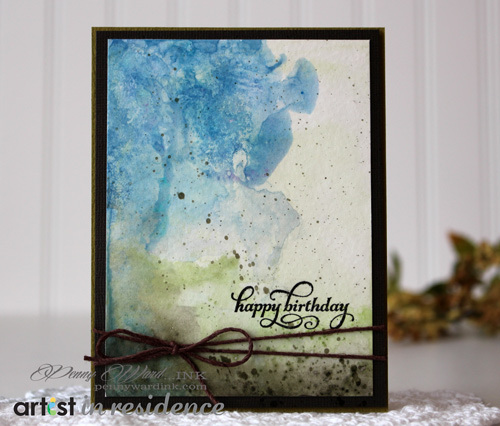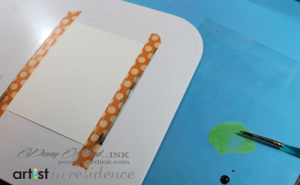 1. Cut watercolor paper 4.25 x 5.5 inches, tape down to a solid board with low tack tape so there is less warping through the painting process. Squirt a small amount of StazOn Studio Glaze Cactus Green onto your Craft Mat.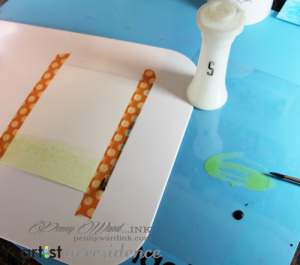 2. Pick up Studio Glaze with a wet (with Ink Potion No. 9) paint brush and start project from the bottom. While paint is still wet, sprinkle on some salt. It will add dimension and interest to the finished piece.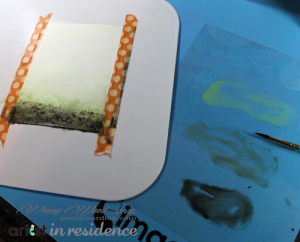 3. Add a squirt of StazOn Studio Glaze Jet Black and Ganache to the Craft Mat and blend with the Cactus Green until desired color is achieved. Paint onto the watercolor paper over the salt.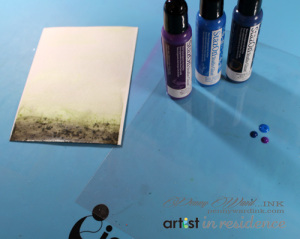 4. For the sky, use StazOn Studio Glaze Midnight Blue, Blue Hawaii and Gothic Purple. Keep adding layers of paint until you are satisfied with the results.
5. Once dry, flick some of the Ganach/Cactus Green paint across the project with a wet paint brush.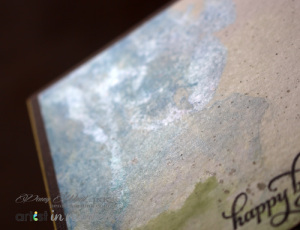 6. Finish card by trimming, stamping sentiment with Versafine Onyx Black, adding a bow and mounting to coordinating cardstock with a base card.
Note: This is the subtle shine you get when using Studio Glaze as your watercolor medium.