Want to create your own faux stained glass project? Follow these easy instructions for creating your own masterpiece on acetate, glass and more!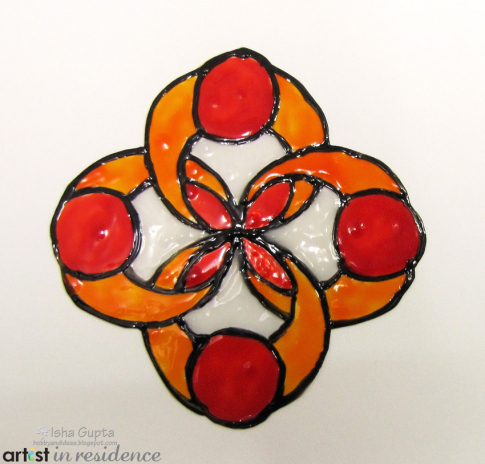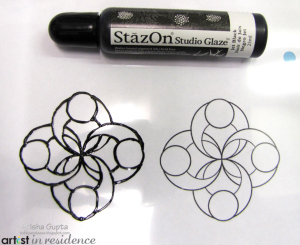 1. Select a design you would like to use as your design template. This was a design I found online and printed onto copy paper.
2. Place an acetate sheet (or glass etc.) over the template and create an outline using StazOn Studio Glaze Jet Black to create the outline of the pattern. This outline will resemble the leaded part of a stain glass window once cured.
3. Allow to dry thoroughly, overnight is recommended.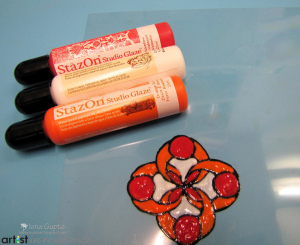 4. Begin to fill in various colors of Studio Glaze. For this sample I used Studio Glaze in Orange Zest, Cotton White, and St. Valentine.
5. Allow to set completely.