Take "Thank You" to the next level with this easy to create card that has a big impact!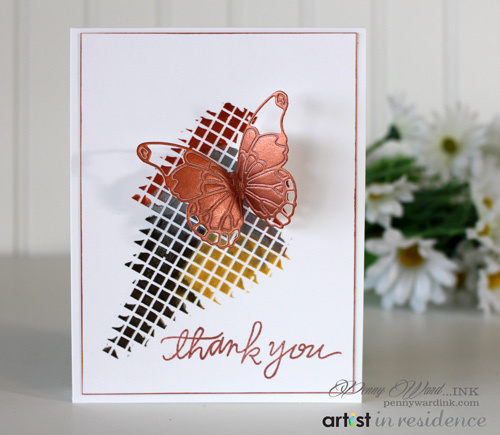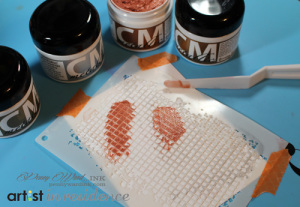 1. Cut white card stock 4 x 5.25 inches, tape it and your stencil to your craft mat. Apply all four colors of Creative Medium Metallics to the center of card front. Let dry.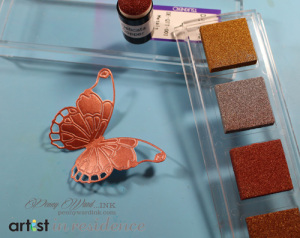 2. Die cut butterfly. Poke out a few of the pieces on the butterfly, leaving most of them intact. On backside of butterfly, apply a thin coat of glue, let dry (this keeps those tiny pieces from falling out). Ink butterfly with Delicata Celestial Copper.
3. Stamp greeting on card front with Delicata Celestial Copper, run edges along the ink pad. Adhere to a card base of white cardstock that has been cut to 4.25 x 11 inches and folded in half.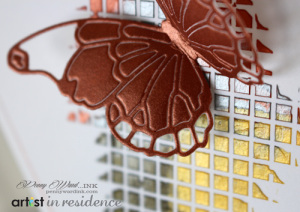 4. Adhere butterfly as shown.