I love having cards in my stash that work for both guys and gals that I can use at a moments notice. This card fits the bill perfectly, it's fun, thoughtful and has just enough shimmer to be elegant without being too girly. The reason for that is that it's made using Iridescent Creative Medium -- creamy paste that pairs perfectly with stencils and looks great on light and dark backgrounds. The toughest part of making this card is deciding which colors to use!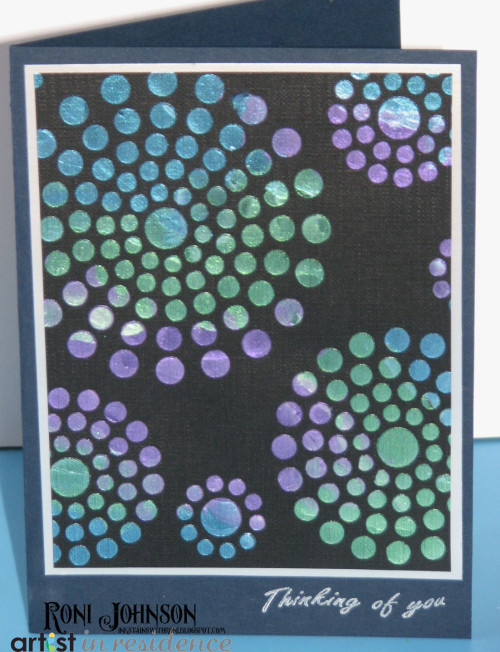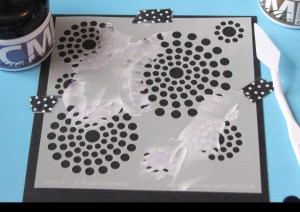 1. Temporarily adhere the stencil to your cardstock with small pieces of washi tape.
2. Use the Diamond Trowel Palette Knife to scoop the first color of medium (Iridescent Blue) from the jar and spread over select areas of the stencil.
3. Select the second color of medium (Iridescent Purple) and spread it around additional sections of the stencil. NOTE: It's alright if the different colors of the mediums over lap a bit, they are perfectly compatible.
4. Finish covering the stencil with the final color of iridescent Creative Medium Turquoise.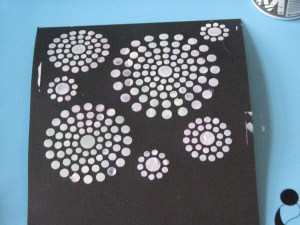 5. Carefully remove the stencil; wash the stencil and tools with warm soapy water.
6. Let the Creative Medium dry naturally.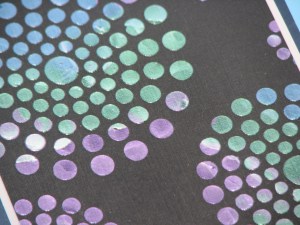 7. Trim the stenciled panel; mat with white cardstock and adhere to blue card base.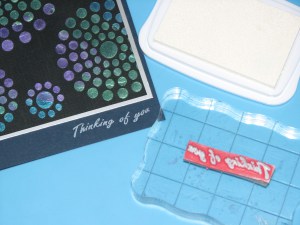 8. Stamp the sentiment along the bottom with Wedding Dress Memento LUXE ink.