Use Creative Medium with three different application techniques to create your own stunning gift box.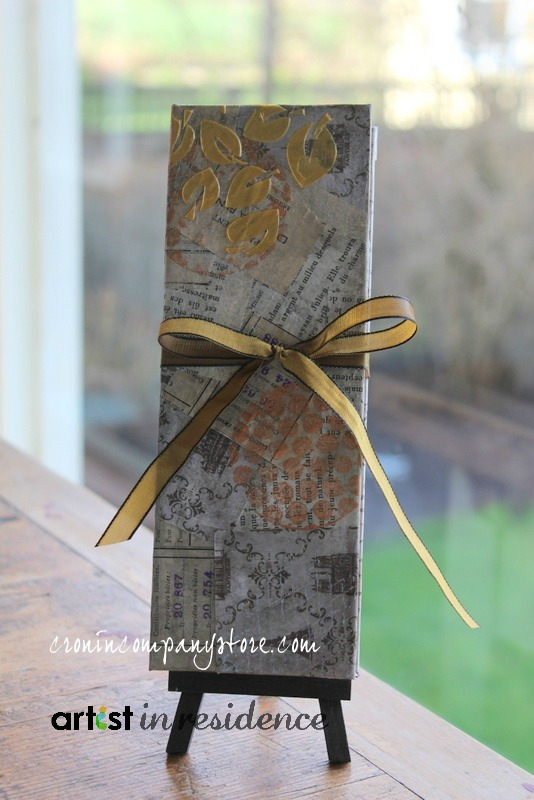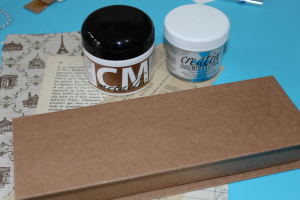 1. Start with a plain box, various paper torn in pieces and Creative Medium in Original, Metallic Gold and Metallic Bronze.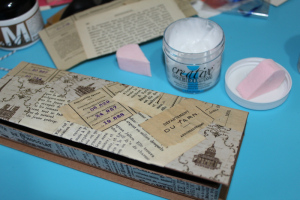 2. Using an InkBlusher, cover the box with Original Creative Medium and then apply paper and cover the paper with more Original Creative Medium. Allow to dry completely.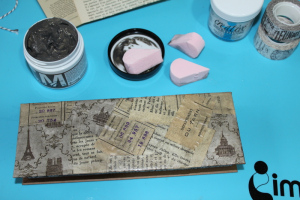 3. Using an InkBlusher and Metallic Bronze Creative Medium, you can give a vintage look to the box by applying to the edges of the box to make it appear as if it has been used for years.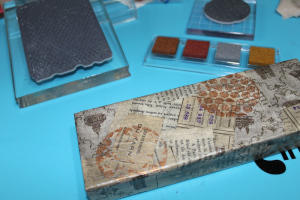 4. Add some interest to the box by stamping designs using Delicata Bronze Burst and Silvery Shimmer ink.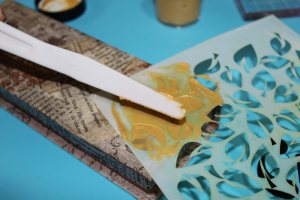 5. Using a stencil and palette knife, apply Metallic Gold Creative Medium over the stencil and scrap off excess.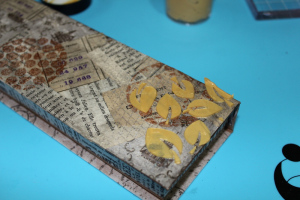 6. Carefully lift stencil and allow to dry completely.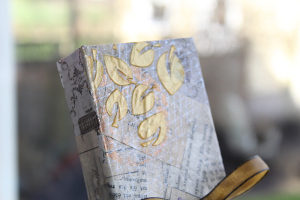 7. Add a treat to the inside and wrap a ribbon around the box to finish.