I am excited to discover so many ways to use the new Amplify! I am always looking for new ways to add dimension to projects - you see see how this amazing product has totally brought these flat flowers to life - so simple but so effective.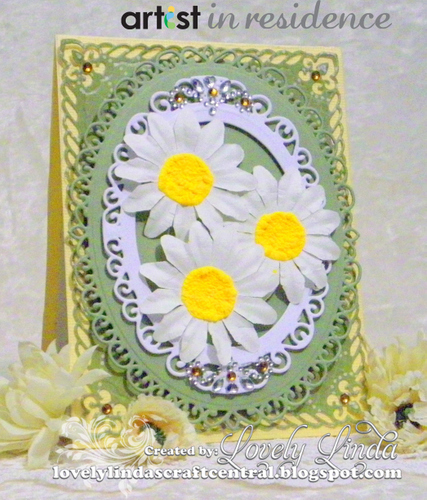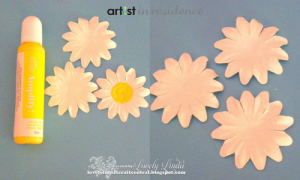 1. Apply Amplify! in Electric Yellow to the flower centers, slightly squeezing the bottle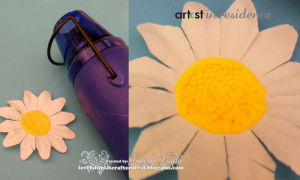 2. Use heat tool to 'puff up' the Amplify!
NOTE: Once Amplify! starts to puff, move to the next area.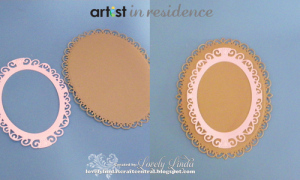 3. Cut/Emboss one (1) Elegant Ovals #3 using white card (#1 being the smallest).
4. Cut/Emboss one (1) Elegant Ovals #4 using moss green cardstock.
5. Pop up white layer onto green layer using 3D Foam Squares to create a frame.
6. Arrange flowers, attach inside the frame using 3D Foam Squares.
7. Create card base by cutting white cardstock 4.25 x 12 inches, score at 6 inches and fold in half.
8. Adhere patterned paper, cut slightly smaller than the base, using double sided tape.
9. Attach the layered frame using double sided tape.