With the Ombre trend still very much alive and well, I was inspired to create a little Ombre magic on this Love themed card using my Radiant Neon Electric ink pad. I used the same ink color on different mediums and loved to see how they turned out - each medium giving a different result and a different color effect. Truly a versatile and stunning ink to work with, offering so many possibilities.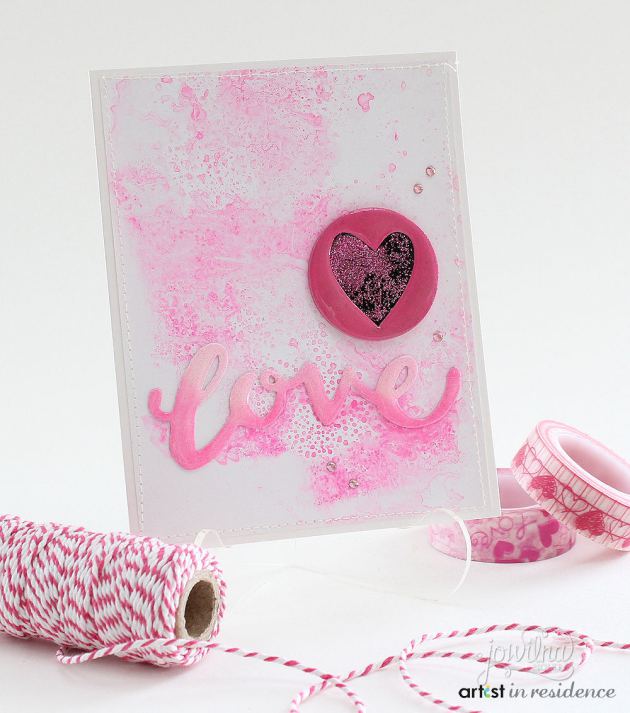 1. Cut/score the card base from white cardstock to a finished size measuring 4-1/4˝ x 5-1/4".
2. Cut a piece of white glossy photo paper measuring 4˝ x 5".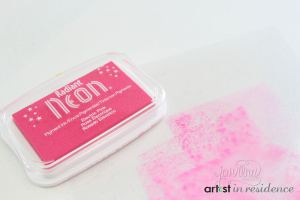 3. Lightly press the Radiant Neon Electric Pink inkpad onto a piece of plastic packaging (like buble wrap, for example) repeatedly.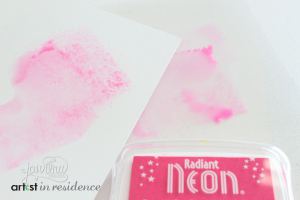 4. Mist the ink on the plastic with water and dip your glossy cardstock into the ink to transfer the ink onto the glossy cardstock for a unique background pattern. Set aside to dry.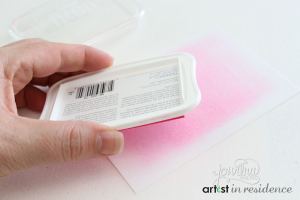 5. On smooth white cardstock, repeatedly tap the Radiant Neon Electric Pink inkpad with light pressure to add color.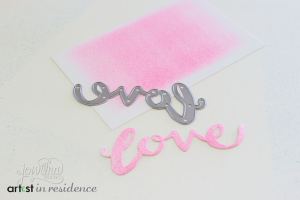 6. Die cut 'love'. Edge the bottom of the word with a Sponge Dauber inked with Radiant Neon Electric Pink.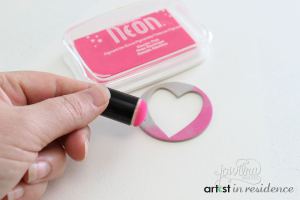 7. Use the Sponge Dauber and ink a chipboard heart frame. Seal the heart using irRESISTible Pico Embellisher Clear and let dry.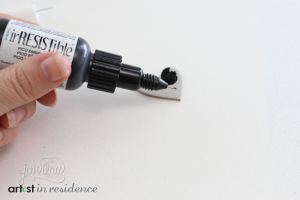 8. Cover the inside of the chipboard heart with irRESISTible Tuxedo Black.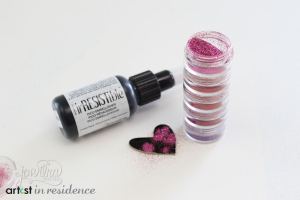 9. Lightly sprinkle the wet heart with pink glitter and let it dry.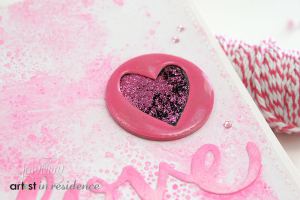 10. Insert the glitter heart back into the colored frame.
11. Assemble the card background. Adhere the colored glossy piece to the base card.
12. Adhere the heart embellishment and the ombre die cut word.
13. Embellish with rhinestones.