So many reds, so little time! The Memento color line features inkpads with complimentary Fireworks craft sprays that are fun to combine because they blend so wonderfully. Valentine themed cards are the perfect way to try them all out!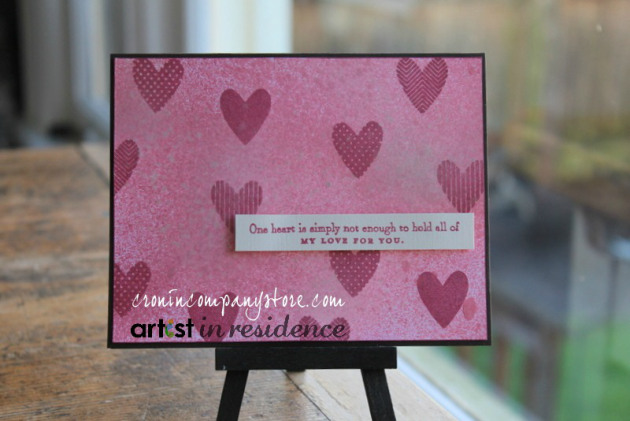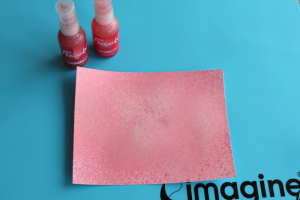 1. Cut a 4" x 5.25" rectangle from white cardstock.
2. Alternate spraying Fireworks! Angel Pink, Rhubarb Stalk, and Lady Bug onto the cardstock. Finish with a few sprays of Pear Tart and then allow to dry completely.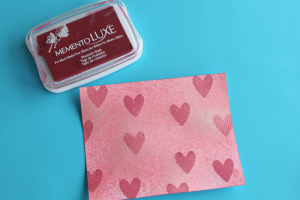 3. Stamp various hearts with Memento Luxe Rubarb Stalk.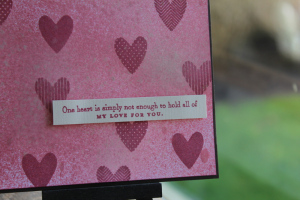 4. Stamp sentiment on a strip of cream cardstock and adhere to card with dimensional tape.
5. Adhere hearts to the dark brown card base that has been cut/scored to a finished A2 size (4.25˝ x 5.5˝).